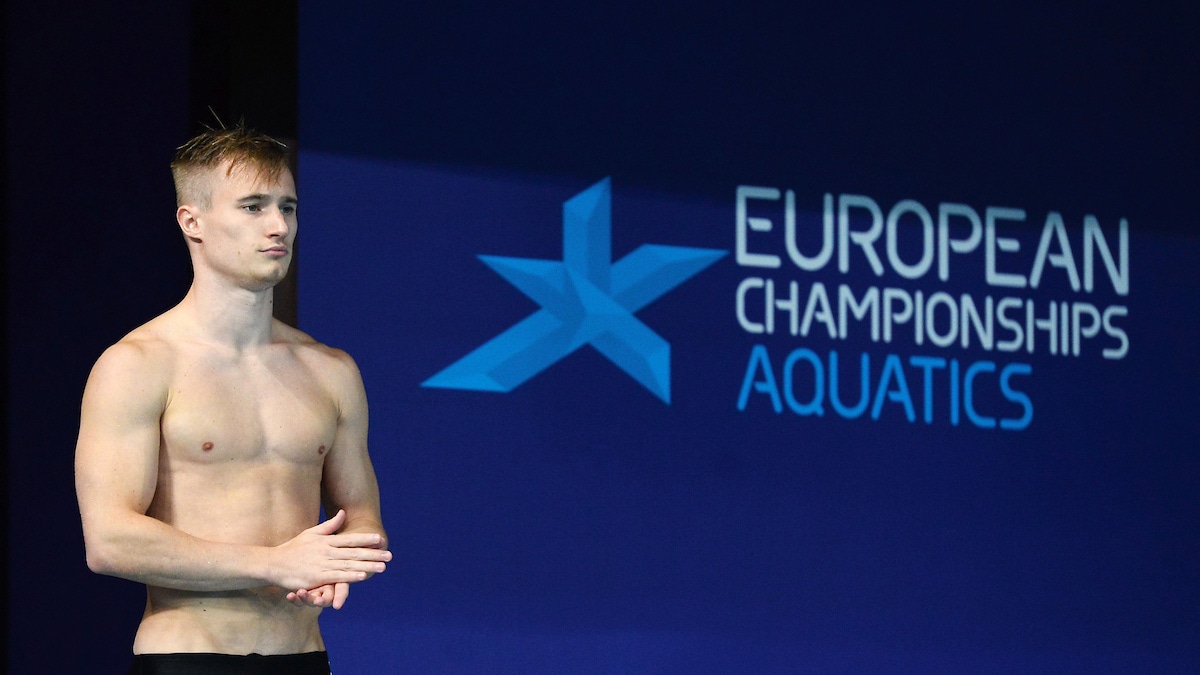 Laugher top of the leaderboard in Glasgow prelims
August 7, 2018
Olympic champion Jack Laugher topped the leaderboard in the Glasgow 2018 European Championship Men's 1m Springboard prelims.
The Leeds-based diver showed the other 26 competitors who was favourite for the title as he led throughout all six rounds of the competition and finished with a score of 397.80.
Laugher started as he meant to go on with his best dive being his first, the Back 2 1/2 Somersaults in Tuck, which scored 72.00.
His final dive equalled the score of his opening dive, a Forward 2 1/2 Somersaults 1 Twist Piked, and secured his place in the 12-man final.
Plenty left in the tank
"I've still got plenty left in the tank for finals so that gives me confidence," said Laugher. "It's always good to show the judges that you're looking in shape, so yeah a good prelim and just happy that myself and James [Heatly] are through to the final.
"It's important in the prelims to ensure that I land on my head every time and just avoid disasters. Today was steady with a score just shy of 400."
Scottish teammate James Heatly was back in action after competing in the Team Event on the opening day of the Championships. He also progressed into the Men's 1m final with a score of 346.75 that saw him finish sixth.
Heatly said: "For a prelim, you just want to get through. For a brief period, I thought I was in a bit of trouble but I'm happy I'm through. Now it's time to wipe the slate clean and return for the finals."