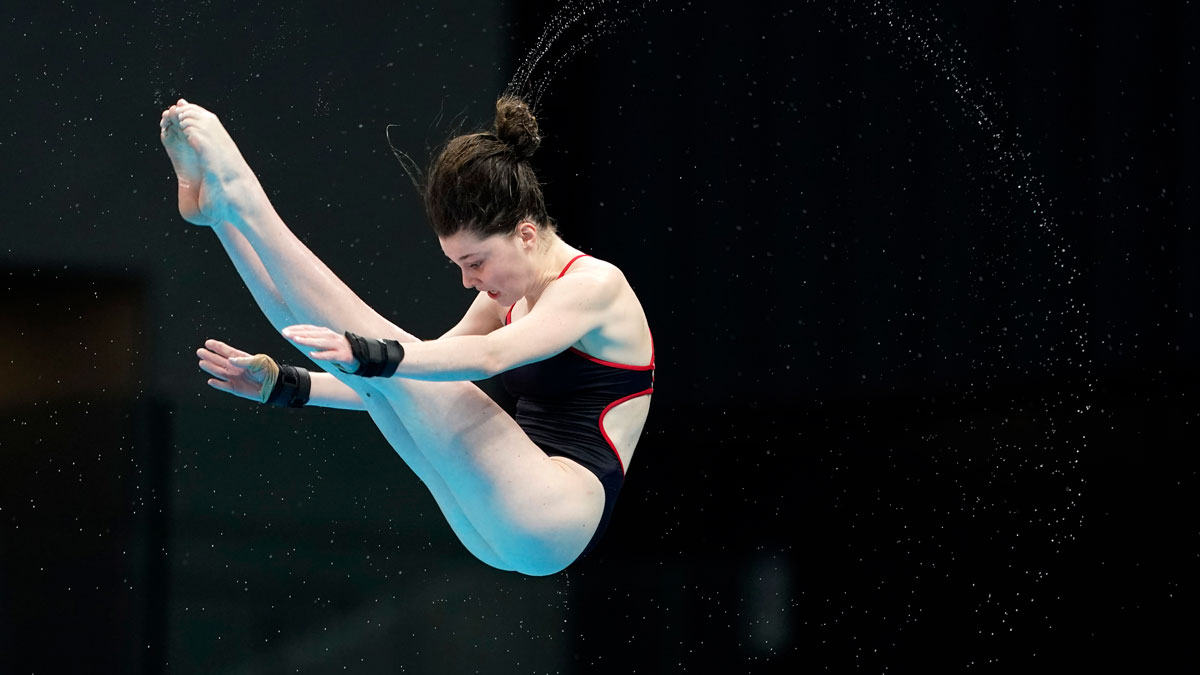 Andrea Spendolini-Sirieix narrowly misses podium finish at Diving World Cup
May 5, 2021
Rising star Andrea Spendolini-Sirieix has narrowly missed out on a podium finish in the Women's 10m Platform while competing on day five of the FINA Diving World Cup.
The youngster, who last year was named the BBC Young Sports Personality of the year, was seeded second following a series of impressive dives in the semi-final.
The final saw Christina Wassen of Germany taking an early lead, while Spendolini Sirieix' first dive, a Forward 3 1/2 Somersaults Pike, was her lowest-scoring dive (55.50).
Her second dive, however – an Inward 3 1/2 Somersaults Tucked – added 72 points on the board, catapulting her from ninth place after the first dive into fourth spot overall.
The youngster continued her impressive display with her third and fourth dives also scoring 67.20 and 65.60 respectively.
She finished with a standout performance to end the round, scoring 73.60 points in her final dive – Back 2 1/2 Somersaults 1 1/2 Twists with Pike – which ranked second and bumped her up to a fourth-place finish overall.
Spendolini-Sirieix finished with a total of 333.90 points, only 4.65 points behind bronze medallist Caeli McKay of Canada (338.55).
In second was Matsuri Arai of Japan (342.00), while the top spot was filled by Pandelela Pamg of Malaysia (355.70).
Spendolini-Sirieix's performances here in Japan was extremely close to her personal best in this event, which stands at 336.30 the semi-final of this event. Her previous best of 330.50  from last year earned her a gold medal at the 2020 FINA Diving Grand Prix.
She has also now secured Team GB their final Olympic quota spot ahead of this summer's Games which are to be held at the same venue in Tokyo from July 23 to August 8.
Goodfellow, Heatly lead the way in Men's 3m Springboard
The prelims of the Men's 3m Springboard saw Olympic bronze medallist Daniel Goodfellow Commonwealth Games bronze medallist James Heatly placing first and second respectively.
The pair now lead the pack ahead of the semi-finals which are due to take place on May 6.
Goodfellow collected a total of 487.50 points while Heatly was just 9.30 points behind with 478.20. Their nearest challenger was Germany's Martin Wolfram who enters the semi-final with 446.95 points.
Goodfellow has already won a gold medal while competing on day two of action in the Men's 3m Synchro alongside teammate Jack Laugher.