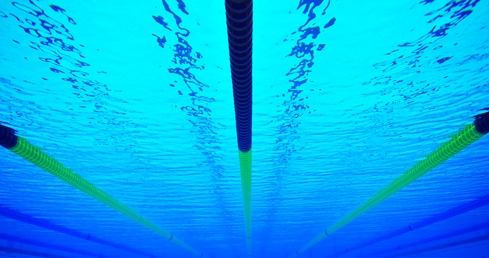 East Leeds relay quartets excel in explosive day two session
June 13, 2015
East Leeds set two British and one European marker as 18 records were smashed in an explosive seconds session on day two of the 2015 British Masters and Senior Age Group Championships in Manchester.
The Yorkshire club began the afternoon by taking gold with British records in both the 120+ Yrs and 160+ Yrs mens 4x50m Freestyle Relays.
David Holmes, James Warren, Philip Pratt and Alistair Crawford combined in the 120+ age group with a time of 1:37.74 while the older age group record was set by Paul Clemence, Richard Jagger, David Emerson and Chris Knee in 1:39.67.
Warren and Jagger then combined with Kirsten Cameron and Karen Graham to set a European mixed 4x200m Freestyle Relay record 8:49.04 in the 120+ Yrs age group.
Crawford and Emerson also land individual golds
Crawford was back for a second record and a second gold following the 4x50m Free Relay as he took down a long-standing British 30-34 Yrs 50m Butterfly record.
The 31-year old took the touch in 25.88 to beat three time Olympian and World Short Course medallist Mike Fibbens' old record of 25.93, set to win gold at the 2000 World Masters Championships in Munich.
Emerson also doubled up with gold and a British record in the 50m Fly, clocking 27.95 to equal Alec Johnson's existing record in the 50-54 Yrs age group.
The 45-49 Yrs age group saw Limerick's John Cunningham break the European 50m Fly record to win gold in 26.09 while Potters Bar's Daryl Mason took silver in a British record 26.80.
The women's 50m Fly saw just two new British records – Bath University's Anna Hopkin in the Senior Age Group (18-24 Yrs) in 28.05 and Trafford Metro's Emma Gage just behind her in 28.09 to take gold in the 25-29 Yrs age group.
Three more records broken in senior age group
The Senior Age Group category also saw the women's 200m IM, women's 100m Breaststroke and men's 100m Breaststroke British records go as Stockport Metro's Lauren Quigley (2:16.32), Sevenoaks' Megan Lee (1:13.06) and Putteridge swimmer Lawrence Palmer (1:02.44) took gold respectively.
Also winning gold in the 200m IM, Chesterfield's Ben Harkin (2:13.98) set a British 35-39 Yrs record, Otter's David Warren (2:15.77) broke his own British 40-44 Yrs record and Silver City's Audrey Cooper (3:01.71) claimed the British 60-64 Yrs record.
The only other individual British record of the session went to Borough of Kirklees' 2014 World Masters Championship gold medallist Sally Shields as took 60-64 Yrs 100m Breaststroke gold in 1:31.43.
There were three more relay records during session five including a European record for Spencer in the mixed 4x200m Freestyle Relay as Andrew Chamberlain, Carolynn Curtis, Esther Iseppi and Alan Parkins clocked 9:39.59 to beat the old 200+ Yrs marker by more than four seconds.
Meanwhile, Gloucester's Jayne Ball, Tony Cherrington, Helen Kula-Przezwanski and Colin Stephenson set a British mixed 4x200m Freestyle Relay record 10:36.45 in the 240+ Yrs age group and Romford Town's Dawn Palmer, Barbara Boxall, Wendy Hunter and Alyson Fordham set a new 200+ Yrs 4x50m Freestyle British record of 2:05.79.