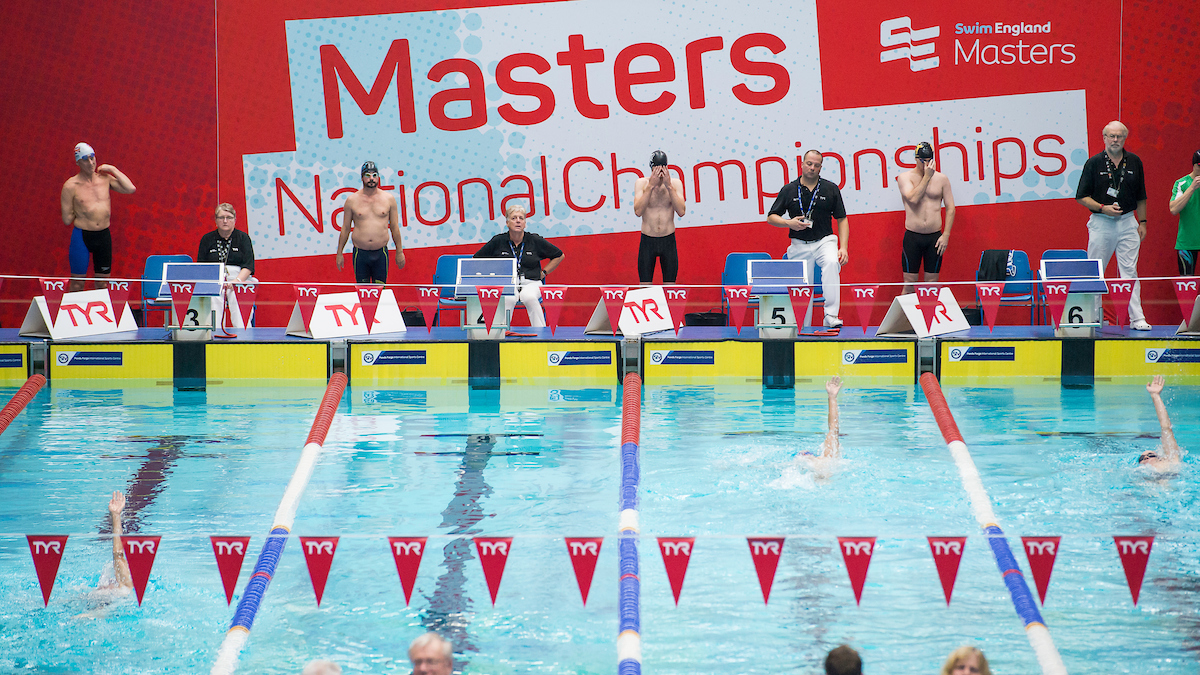 Compete at the Swim England Masters National Championships 2019
June 25, 2019
Entries are open for the Swim England Masters National Championships 2019, which will be held at Ponds Forge in Sheffield from 25-27 October.
The biggest domestic short course meet in masters swimming features almost 50 events in the 25m pool, including 15 relays.
British, European and potentially world records are expected to fall over the three days, with around 1,000 competitors expected to be battling for medals.
Sharon Lock, National Masters and Open Water Officer for Swim England, said: "The National Championships is a brilliant celebration of masters swimming.
"The level of competition rises each year, but it is the exciting atmosphere created by swimmers of all abilities that makes this one of the pinnacle events on the calendar."
Competition details
Date: 25 – 27 October 2019
Venue: Ponds Forge International Sports Centre, Sheaf Street, Sheffield, S1 2BP
Entries: Entries are now closed.
Conditions: Download the competition conditions
Tickets: Spectator entry is free of charge
Schedule: To find out more about the event, view the schedule of events taking place
Draft Programme: Find out more about the programme of events for the day.
Team Declaration: Download the team declaration and complete if required.
Qualification
To compete in an event, you need to have at least equalled the Masters National Championships qualifying time for that event.
Your time must be from the past 24 months and must be recorded in the British rankings database.
Click here to download the qualifying times for the 2019 Championships in PDF format.
If you have any questions about competing at this year's Swim England Masters National Championships, please contact nationalevents@swimming.org.