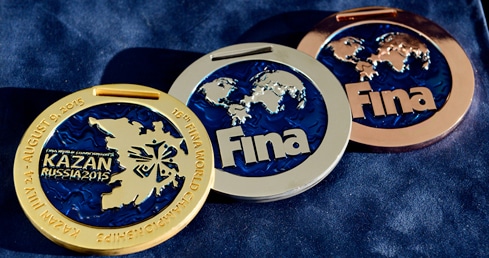 Registration open for 2015 World Masters Championships
February 19, 2015
Registration has now opened for the 2015 FINA World Masters Championships.
The 2015 Championships will be held alongside the FINA World Championships for the first time in the event's history and will take place in Kazan, Russia from 5 – 16 August.
Events will be held across the five aquatic disciplines of swimming, open water swimming, diving, synchronised swimming and water polo.
The Registration and Individual Events Deadline is 15 June 2015.
The Sports Entries (correction for individual events & submission of team events entries) Deadline is 2 July 2015.
Anyone wanting to compete in Kazan will need to register through the FINA General Management System (FINA GMS) Public Portal.
British participants will also need to have filled in an international permit to swim at least 28 days before they leave the country. This allows the ASA to know who is swimming where, and gives added insurance.