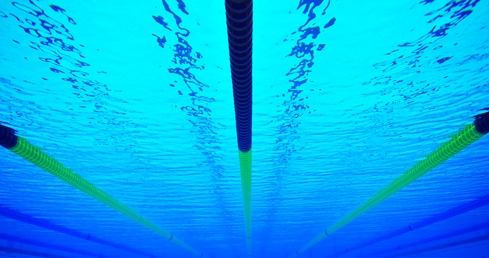 Sally Winter shines in first session of day two
June 13, 2015
Sally Winter was one of the stars of the fourth session at the British Masters and Senior Age Group Championships as she smashed the existing European record in Manchester.
The Bishop's Stortford swimmer won 200m Freestyle gold in the 55-59 Yrs age group in an impressive 2:27.90 – sailing past the old record of 2:28.93 set by Jacoba Buijs Boer to win the European title in 2009, and breaking her own British record from earlier this season in the process.
East Leeds' Kirsten Cameron also claimed a European record in the morning session on day two, setting a time of 2:09.92 over 200m Freestyle in the 40-44 Yrs age group to break her previous record of 2:10.76 from last year's British Championships.
Three more British records in 200m Freestyle
There were three more British records in the 200m Freestyle; David Warren (2:02.25) in the 40-44 Yrs age group, Bath University's Alex Kaye (2:04.31) in the Senior Age Group (18-24 Yrs) and Sub 160 swimmer and 1998 Commonwealth medallist Sarah Collings (2:13.68) in the 35-39 Yrs age group.
The 50m Backstroke saw just two British records set. Plymouth's Masai Zebe-Chaka clocked a new 35-39 Yrs marker of 27.96 while Guildford's Michelle Ware lowered her own 40-44 Yrs record from 12 months ago with a 32.59 effort.
There were two British records in the mixed 4x100m Freestyle Relays to close the session.
East Leeds' Paul Clemence, Philippa Rickard, Nina Williams and Chris Knee took gold in the 160+ Yrs with a 4:01.45 effort. Meanwhile, Gloucester broke their own record in the 200+ Yrs as Peter Smith, Sandra-Jane Jones, Helen Kula-Przezwanski and Colin Stephenson combined for a 4:19.95 swim.