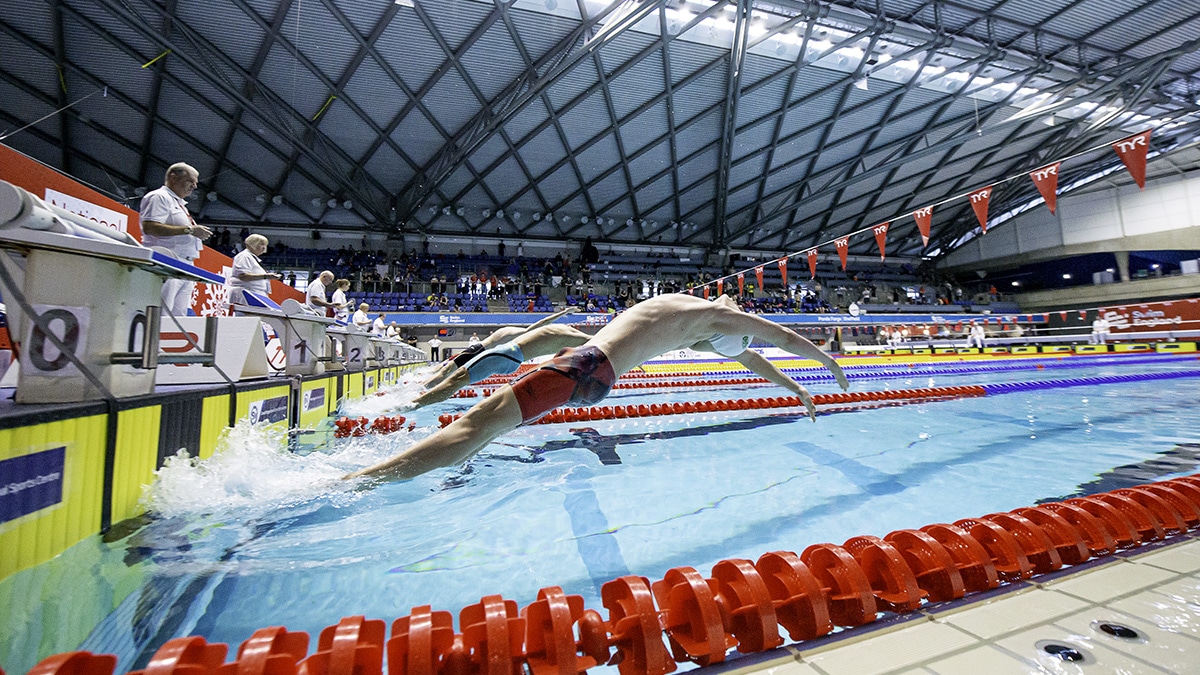 Date and venue revealed for 2023 Swim England National Summer Meet
January 4, 2023
The dates for Swim England's competitive swimming events for the end of the 2022-23 season have been revealed.
Swim England's National Summer Meet is the major highlight of the schedule and will take place at Sheffield's Ponds Forge international pool from 2-6 August.
More than 1,400 competitors from across the country took part in the 2022 event as the competition returned for the first time since 2019.
Entry information, conditions and the final schedule will be published closer to the event.
The British flagship event has also been confirmed to take place at Ponds Forge in April.
The 2023 British Swimming Championships will run from 4-9 April in an event which will play a key role in the selection process for July's World Aquatics Championships in Fukuoka.
Sheffield will also play host to a World Para-Swimming World Series event in March 2023, with the British Para-Swimming Meet set to run in parallel.
Leading names on the international para-swimming circuit will head to the Ponds Forge International Sports Centre in Sheffield for competition across the 16-19 March next year, measuring themselves against Britain's best.
The event comes just months before Manchester will host the 11th edition of the Para Swimming World Championships from 31st July to 6th August 2023.
It will be the third time the World Championships have taken place in the United Kingdom, following both London (2019) and Glasgow (2015) in hosting the event.
Swim England will also host the 2023 British Masters Championships which will also take place in Sheffield.
The annual championship's return to Ponds Forge International Pool for the first time in seven years after the pool missed out on hosting the event in 2020 due to the pandemic.
Swim England hosts the event on a bi-annual basis as the competition rotates between each of the Home Nations.
Information on other events in 2023, such as the National Winter Championships as well as the Open Water events will be released later on in the year.
Confirmed event dates and venues for rest of the swimming season
citi para swimming world series inc. british para swimming meet 2023, Ponds Forge, Sheffield, 16-19 March
British Swimming Championships 2023, Ponds Forge, Sheffield, 4-9 April
British Masters Championships, Ponds Forge, Sheffield, 2-4 June
Swim England National Summer Meet, Ponds Forge, Sheffield, 2-6 August