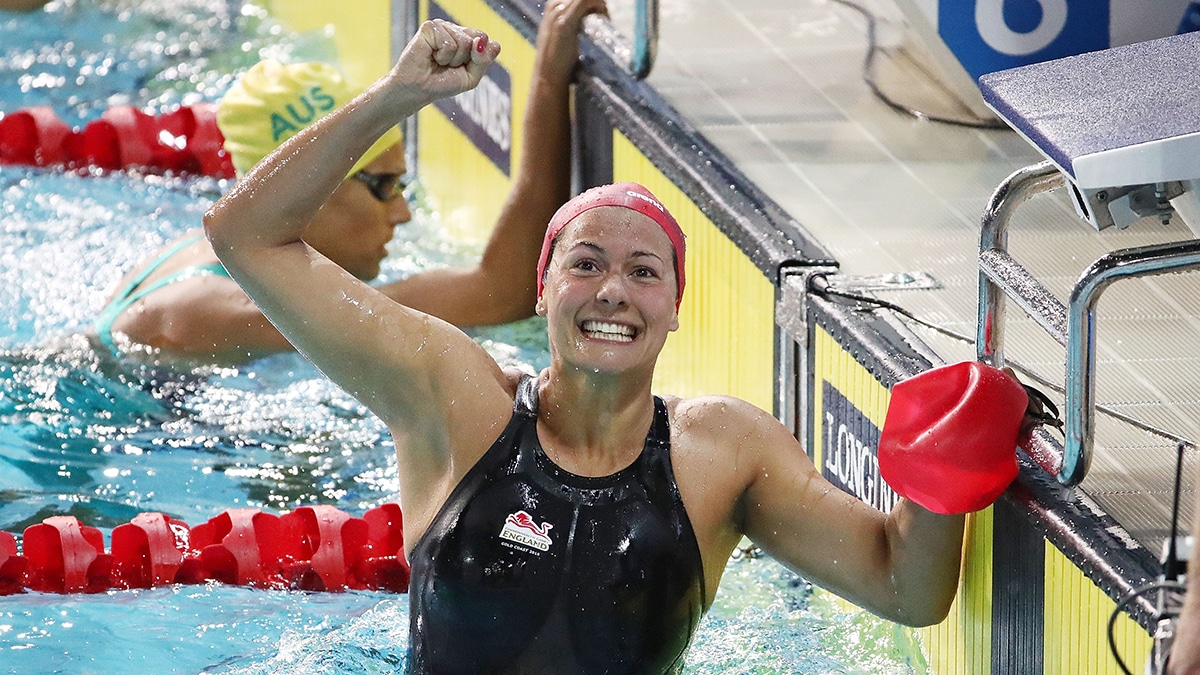 Aimee Willmott 'honoured and excited' to join Commonwealth Games England board
April 23, 2020
Aimee Willmott has said she is 'extremely honoured and excited' after being named as an athlete representative on the board of Commonwealth Games England.
The Commonwealth Games gold medallist – who triumphed in the 400m Individual Medley on Australia's Gold Coast in 2018 – is one of two new athlete appointments to the board.
Willmott is joined by fellow Commonwealth champion Ama Agbeze MBE, who was captain of England's victorious netball team that defeated hosts Australia two years ago.
The duo will help advise Commonwealth Games England as they prepare to deliver a successful Team England at the Birmingham 2022 Games.
Willmott, who was a team ambassador for the 2018 Commonwealth Games, and who also won two silver medals in Glasgow in 2014, said: "I'm extremely honoured and excited that I've been accepted to the board of Commonwealth Games England.
"This is a really exciting opportunity for me. I've had such great success at the Commonwealth Games from the age of 17 up until the Gold Coast where I won gold in the pool on night one of the Games.
"I'm just really looking forward to sharing my experiences with the rest of the board and hopefully we can produce great athletes in the next generation coming through."
Exceptional people
Willmott and Agbeze's appointments mean there are now three athlete representatives on the board, with para powerlifter, Ali Jawad, already in place having started in his role in July 2018.
Commonwealth Games England Chairman, Ian Metcalfe, said:"We are delighted to have Aimee and Ama, two outstanding Commonwealth gold medal winning athletes, and, equally important, exceptional people, joining our board at Commonwealth Games England.
"Their experience and knowledge of what it takes to perform at their best will provide invaluable insight through to Birmingham 2022 and beyond.
"We are particularly pleased that as an athlete centric organisation, the appointment of Aimee and Ama further strengthens the depth of our board with three athlete representatives from different sports.
"These appointments also reinforce our commitment to diversity. I am honoured to welcome them both and look forward to building towards a home Games in Birmingham."
Willmott and Agbeze will be appointed for a four-year term and will attend their first board meeting in June, as well as being members of the sports sub-committee.