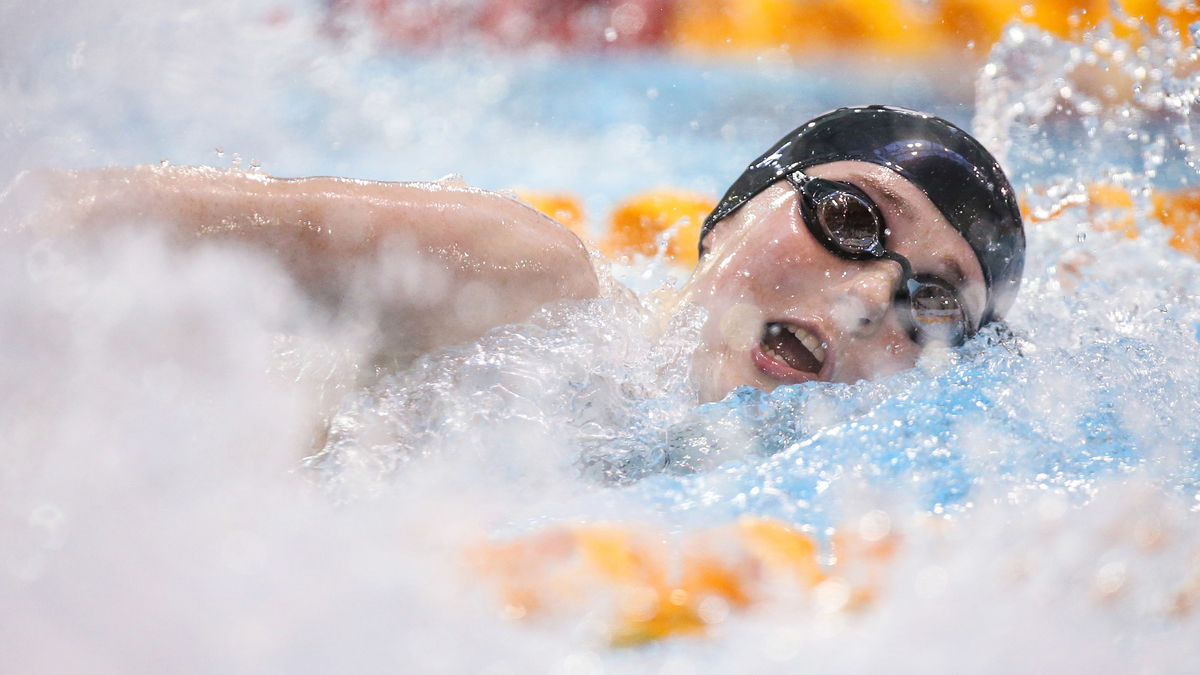 Anderson lands gold for fourth consecutive night at British Summer Champs
July 30, 2016
Freya Anderson landed gold for the fourth consecutive day at the 2016 British Summer Championships in Sheffield.
The 15-year old has been one of the revelations of the meet, claiming golds over 200m Breast as well as 50m and 200m Free and the 4x200m Freestyle Relay.
And the Ellesmere College Titan added a third individual freestyle crown with victory in the 15 Yrs 100m Free on day four.
Anderson is reigning European Junior champion in the event, having set a British age group record to win gold in Hungary earlier this month.
And she was just 0.01 seconds shy of that time at Ponds Forge, winning the final in 54.73.
Newcastle's Emily Large set a PB in silver to become the 10th fastest British 15-year old of all time in the 100m Free. But even Large was more than two seconds behind Anderson on 56.93.
The youngster's time was also the fastest time of the day, eclipsing Scottish swimmer Lucy Hope's winning time of 55.39 from the senior age group.
It also would have won bronze at this year's British Championships, behind Siobhan-Marie O'Connor (54.18) and Fran Halsall (54.53).
Anna Maine carries winning feeling into 100m Free
Woking's Anna Maine has also made a habit of touching the wall first in Sheffield.
Her victory in the 16 Yrs 100m Free was her third gold in three successive nights and, like Anderson, saw her complete the 50m and 100m sprint freestyle double.
The 16-year old also lowered her PB to take the title, touching more than a second clear of the field in 56.20.
Mount Kelly's Kaylee Dekker was the third English gold medallist in the girls' 100m Freestyle.
The 13-year old snuck under 58 seconds for the first time in the final, coming away with gold after a PB 57.99 effort.
Click here to view results from the 2016 British Summer Championships in Sheffield.