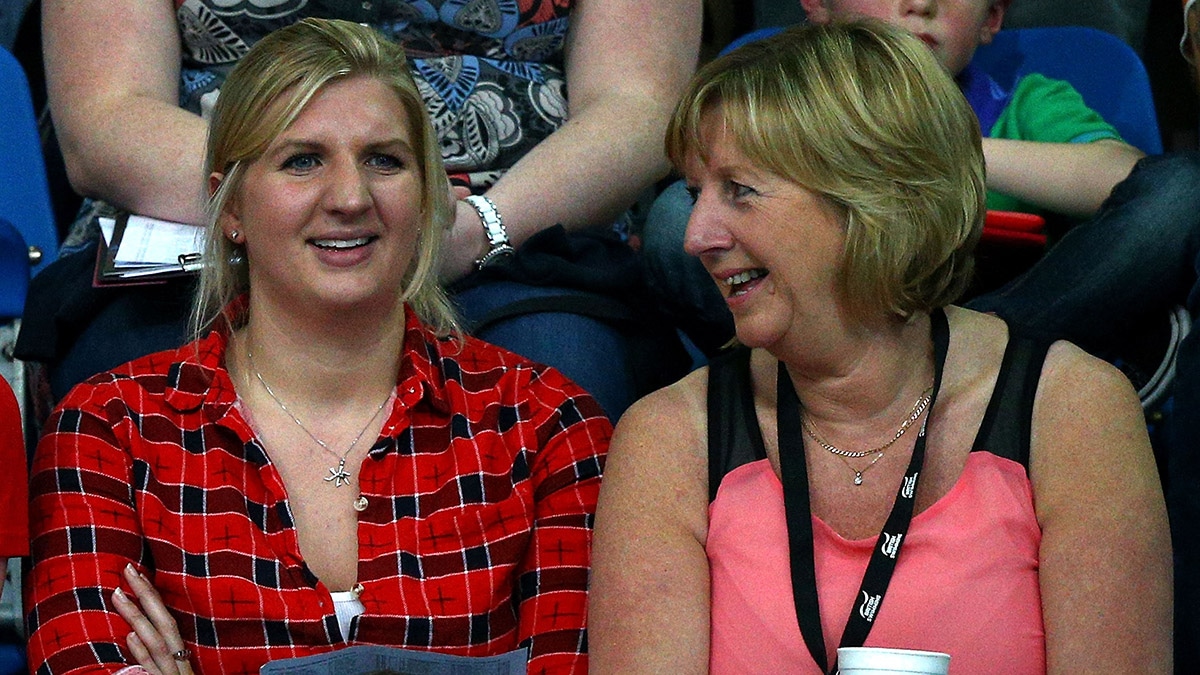 Olympic champion Becky Adlington hails #parentpower in new SportsAid film
April 10, 2020
Olympic champion Becky Adlington is one of several aquatic athletes who have hailed the role their parents have played in helping them achieve international success.
BBC commentator Adlington is joined by record-breaking para-swimmer Ellie Challis plus Olympic medallists Leon Taylor and Keri-anne Payne in the #parentpower video created by SportsAid.
The film aims to show the important contribution of parents and guardians to British sport.
Adlington, who won two gold medals at the 2008 Beijing Olympic Games, says her parents gave her everything.
"I think I will be saying thank you for the rest of my living days because what they gave to me was something that I just can't give back to them and I can't replicate," said Adlington, who also won two bronze medals at the 2012 London Olympics.
"They gave me four Olympic medals and they gave me everything I needed to be able to achieve my dream."
Adlington's mum, Kay, added: "As a family, it's given us something – it's given us an involvement in the sport that we have all taken so much from.
"We have enjoyed the journey and it's still going on."
World-record breaking para-swimmer Challis, who won a bronze medal at the 2019 World Para-swimming Championships in London in the S3 50m Backstroke, was quick to thank her dad, Paul.
She said: "My dad does everything for me.
"He runs me to training, to competitions. Also trying to sort out my other sister and then also trying to find time for himself.
"I want to say thank you to my dad."
The Bank of Mum and Dad? Being the parent or guardian of a talented young athlete is so much more than that!

SportsAid alumni @J_Ennis and @BeckAdlington will tell you….they really are the 'team behind the team'.

Do not underestimate #ParentPower!

▶️ https://t.co/2bRV0Qbp4Dpic.twitter.com/VH6scIZRUk

— SportsAid (@TeamSportsAid) April 9, 2020
Paul added: "You see the joy she gets. Being a disabled girl, to have this great focus on a whole week based around her swimming and the joy she gets from competing.
"Once she started breaking records and going further, it's a pleasure to do it – it might be hard work but it's a pleasure to do it.
"When they announced the world record, I almost got tearful – it was such a proud feeling."
Diver Leon Taylor admitted to being a challenging child and didn't realise when he was younger how much his parents' support had helped him.
Taylor, who won a silver medal at the 2004 Athens Olympic Games in the 10m Synchro alongside Peter Waterfield, said: "If I was talking directly to my mum and dad now, I would probably start by saying sorry because I was challenging but of course these are the things we all have to take on.
"The most important thing I would just say is thank you – I did not realise at the time when I was young how much you sacrificed.
"Now I'm about to become a parent and I've got all of that to look forward to."
Open water swimmer Keri-anne Payne, who won a silver medal in the marathon 10km at the 2008 Beijing Olympic Games, said becoming a mum had made her realise even more the sacrifices her parents had made.
"Without mum, without dad, it just would not have been possible," said Payne. "I just owe you absolutely everything and I want to thank you from the bottom of my heart for all the times that you have missed.
"All the sacrifices you had to make, all the food that you have had to make for me and all the extra kit that you've had to buy along the way.
"I really, really appreciate it and now, having a child of my own, I get it even more.
"A huge, huge thank you for being such wonderful parents."