Young British swimmers prepare to take on Europe in Kazan
July 2, 2019
Thirty talented British youngsters will test themselves against strong international competition at the LEN European Junior Swimming Championships.
The competition takes place in Kazan, Russia, from Wednesday 3 to Sunday 7 July.
Following the success of the British diving team at the Kazan Aquatics Palace last week, the swimmers have the chance to take the next step in their careers, with plenty of eyes on the talent of the future ahead of this month's World Championships in Korea.
A total of 23 members of the squad have progressed through the Swim England Talent Pathway.
Grant Robins, head of talent for swimming at Swim England, said: "We know this is an important part of an athlete's journey, particularly when considering senior athlete performance.
"European juniors is vital for experience and provides a tough racing programme.
"English swimmers on the team will have had some good grounding on our pathway programme, either improving their skills or understanding performance behaviours and their implications when faced with good international racing opportunities.
"It's going to be an exciting event and I wish all athletes the best of luck for the week."
Ones to watch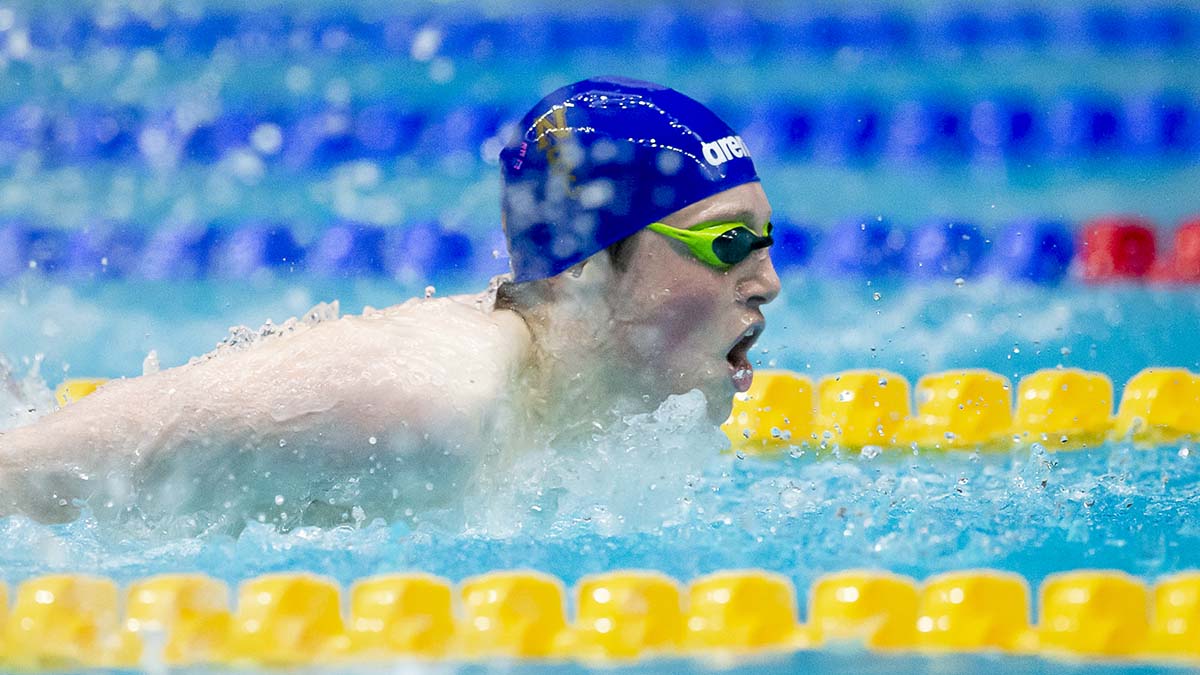 The squad features Northampton Swimming Club's Edward Mildred, who set a new British junior record at the Swim England National Winter Championships and won the junior 200m Freestyle title at the 2019 British Swimming Championships.
Mildred will race in the 200m Freestyle and 200m Butterfly.
Bromley's Tamryn Van Selm will be a contender for a medal in the 100m Freestyle, with the second fastest qualifying time.
The exciting Derventio Excel Swim Squad swimmer, Jacob Whittle, will make his debut at the event, competing in the 50m Freestyle, 100m Freestyle, 200m Freestyle and 50m Butterfly.
At the British Championships, 14-year-old Whittle made headlines by lowering his own age group national record in the 100m Freestyle, swimming a blistering 50.40 seconds in the heats.
Nova Centurion's Freya Colbert will hope to build on her strong senior performances as she takes on the 400m Freestyle, 200m Individual Medley and 400m Individual Medley.
Colbert finished sixth in the Open 400m Freestyle final at the nationals in April and has the seventh fastest qualifying time in the 400m IM field.
Five members of the team – Charlie Brown, Pia Murray, Kayla Van Der Merwe, Michaella Glenister and Honey Osrin – will also feature at next month's World Junior Championships in Budapest.
The 2018 European Juniors proved successful for Britain, with Tom Dean and the women's 4x100m Medley relay team both setting championship records.
British Swimming team for 2019 European Junior Championships
Edward Mildred (England) Northampton Swimming Club
Oliver Taverner (England) Mount Kelly Swimming
Jacob Whittle (England) Derventio Excel Swim Squad
Samuel Osborne (England) City of Birmingham SC
Harry Noble (England) Mount Kelly Swimming
Adam Metcalf (England) Ellesmere College Titans SC
Joel Thompson (England) Ellesmere College Titans SC
Jacob Davies (England) City of Birmingham SC
Matthew Richards (Wales) The Royal Wolverhampton School
Charlie Hutchison (Scotland) Ellesmere College Titans SC
Charlie Brown (England) City of Sheffield Swim Squad
Archie Goodburn (Scotland) Warrender Baths Club
Kyle Booth (Wales) City of Cardiff
Katie Shanahan (Scotland) City Of Glasgow Swim Team
Freya Colbert (England) Nova Centurion SC
Tamryn Van Selm (England) Bromley SC
Mia Slevin (England) Derventio Excel Swim Squad
Lauren Wetherell (Scotland) Ellesmere College Titans SC
Emma Russell (Scotland) Heart of Midlothian ASC
Medi Harris (Wales) Swim Gwynedd
Sophie Freeman (England) Plymouth Leander SC
Maisie Elliott (England) City of Leicester SC
Sophie Yendell (England) City of Derby Swimming Club
Evelyn Davis (England) Bromley SC
Rebecca Clynes (England) City of Leeds SC
Fleur Lewis (England) Barnet Copthall SC
Pia Murray (England) Ellesmere College Titans SC
Kayla Van Der Merwe (England) Winchester City Penguins
Michaella Glenister (England) Leicester Sharks Swimming Club
Honey Osrin (England) Plymouth Leander SC
Main photo: British Swimming/Twitter