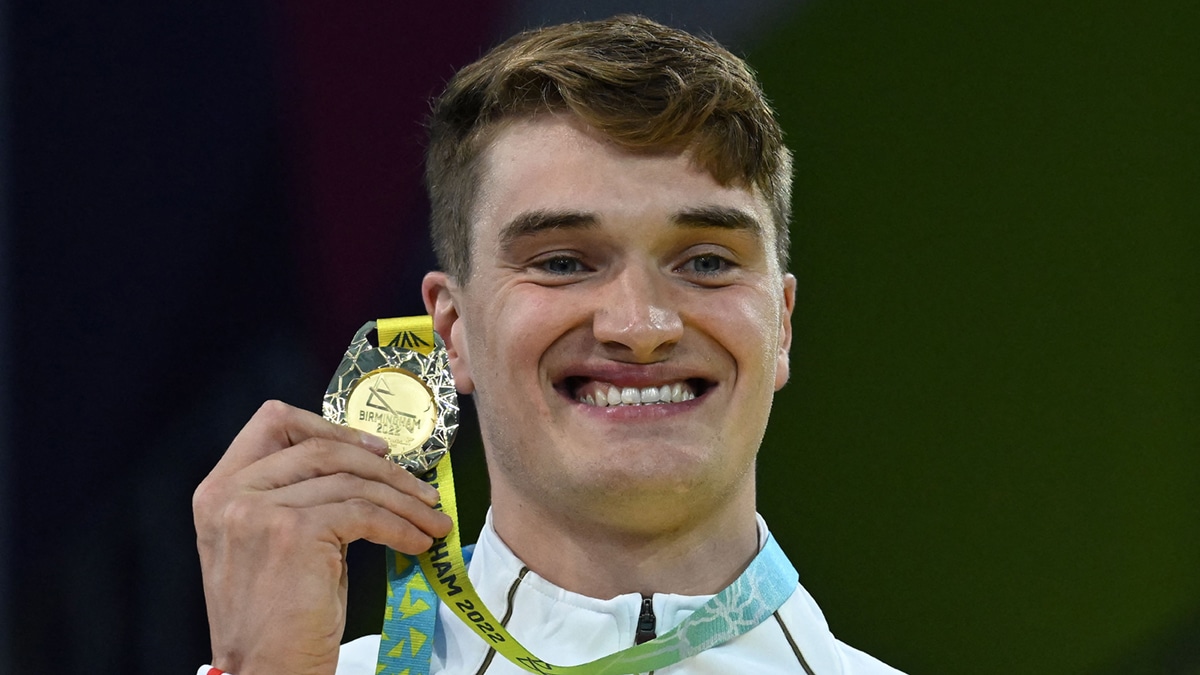 Proud James Wilby 'overwhelmed and amazed' at Commonwealth Games triumph
July 31, 2022
Proud James Wilby admitted he was 'overwhelmed and amazed' after stunning the Sandwell Aquatics Centre and the swimming world with a remarkable victory in the Men's 100m Breaststroke final.
Wilby topped the podium as defending Commonwealth Games champion Adam Peaty finished fourth, only weeks after recovering from a fractured foot.
It was an impressive performance from Wilby, who had won silver in his specialist 200m Breaststroke race and executed his race plan to perfection down the home straight in front of a raucous Sandwell crowd.
The race looked like it could be won by one of four as they headed to wall but Wilby got there first in 59.25 – 0.27 ahead of Australia's Zac Stubblety-Cook.
Australian Sam Williamson was third in 59.82, with Peaty 0.04 seconds further adrift to the disbelief of the home spectators.
Wilby said: "I knew what I had to do to execute a good race, to put me in a good position to challenge for a medal.
"I am overwhelmed and amazed at the result. We all know the results can be different at different times, and tonight, putting in the best race that I could has got me the top – and I am really proud of that."
Phenomenal athlete
Wilby said he expected Peaty to come back stronger adding: "I'm always chasing him. 
"He's a phenomenal athlete – the fastest breaststroker in the world and you can't take that away from him.
"But just at this moment, I was able to get a little edge on him. 
"I'm sure he'll be kicking me in the arse later in the swimming calendar."
Peaty hailed Wilby's performance and said: "Absolutely, a brilliant swim.
"I've been racing him for a very long time, he is a championship racer.
"It's an honour that it's gone to another Englishman."
Just a bad race
He said the defeat would give him the hunger he needs at the moment.
"Almost two seconds slower than I went in Tokyo, so obviously there's a lot going wrong in terms of my foot, or recovery," he said.
"To be honest, I'm not too bothered about it because it's given me the hunger that I need at that moment.
"The sport's been a bit dry for me lately – that's why I took so long off – and obviously, out of my control, I break my foot. 
"It was just a bad race and it's how we move on from here [that matters]. I think I have proved to the world that I'm a fighter.
"It doesn't matter about the medals for me. It doesn't matter if I'm second, third or fourth – it's fighting and choosing to fight that matters. 
"And that is what my character is."