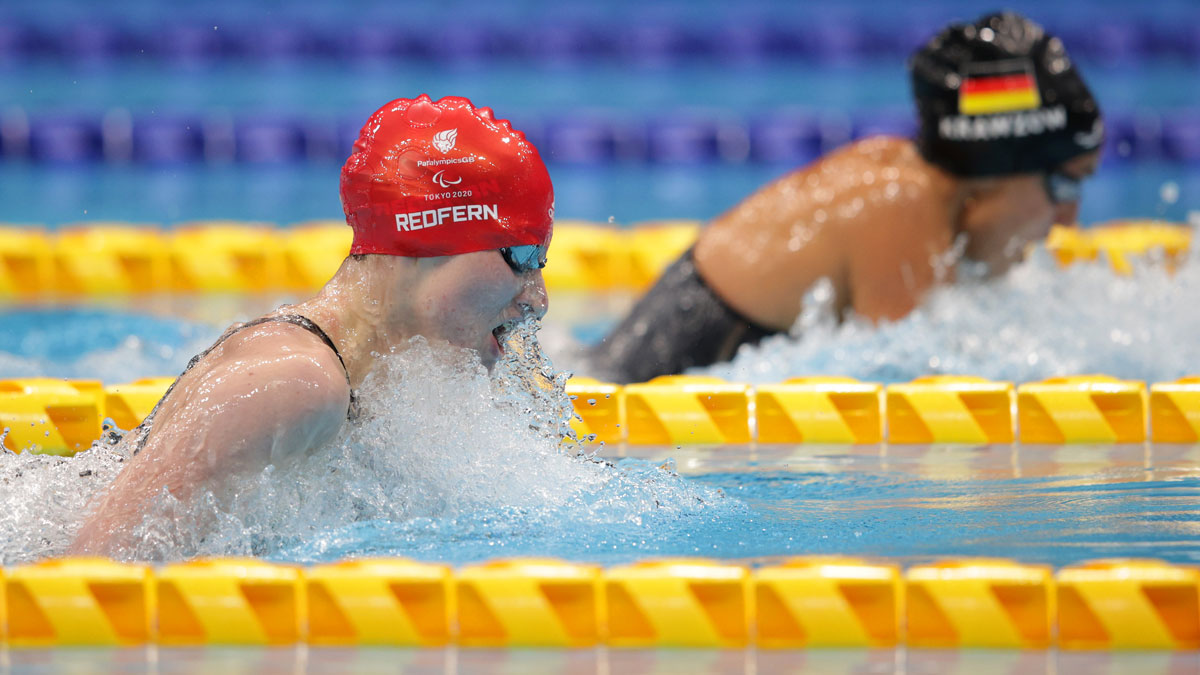 Rebecca Redfern hoping to make her 'little boy proud' at Commonwealths
July 19, 2022
With a home Commonwealth Games just around the corner, we take a look at the athletes who will be competing for Team England this summer.
Team England's Rebecca Redfern is aiming to make her 'little boy proud' at this summer's Commonwealth Games in Birmingham.
Redfern, 22, who won silver in the 100m Breaststroke at both the Rio 2016 and Tokyo 2020 Paralympics says giving birth has giving her an added motivation in her career.
She admitted: "I'm doing everything that I do to make my little boy proud."
After winning gold at the London 2019 World Championships, Rebecca fell pregnant and was worried that her swimming career had come to an end.
But after training hard to return for the Paralympics, she now believes she's stronger than ever.
"Personally I am stronger, physically I am stronger and mentally I am too," she said.
"I've found out I can handle a lot more than I ever thought I could. I pushed my body to the limit giving birth so lifting a couple of weights is nothing to me now."
No pressure
Redfern, who will make her Commonwealth Games debut, is excited to be part of an integrated team of para and able-bodied athletes.
She added: "I'm really excited for the event.
"It's the first time that I'll be with able-bodied athletes as well. So to have an integrated team and learn from each other will be really exciting."
Despite the opportunity, Redfern is heading into the competition relaxed and isn't putting any added pressure on herself.
She said: "It's not my main event so I feel like there's no pressure on myself.
"I'm a breastroke swimmer and my event in this is the freestyle so there's no pressure. I've been training really hard so I'm just going to see what I can do on the day."
Redfern believes the chance to compete at a home Games are 'surreal' and the event is even closer to home then she could have imagined.
"It's surreal," she said. "It's only half an hour from my house!
"It's a bit weird having it so close but it's really exciting to be able to have my family and friends come and watch".
Always try something new
Redfern, who trained at Droitwich before moving to Worcester, explained the strange way she got into swimming.
She said: "My mum's phobia of water!
"She didn't want to pass that onto us so me and my older brothers all got into the pool and I think I've taken that too far now!
"She's still scared now and stays poolside."
When asked if the Commonwealth Games can get more people involved in swimming, Redfern said: "I hope so.
"I know a lot of the local schools around us are doing a lot about the Commonwealths, getting people into sport and getting active so I imagine that will be happening all over the West-Midlands at least, if not the whole country."
She has a simple message for anyone looking to get into swimming.
Redfern said: "Always try something new because even if it's uncomfortable it might just spark something inside of you because you never know what's going to happen."
See Team England's full squad here