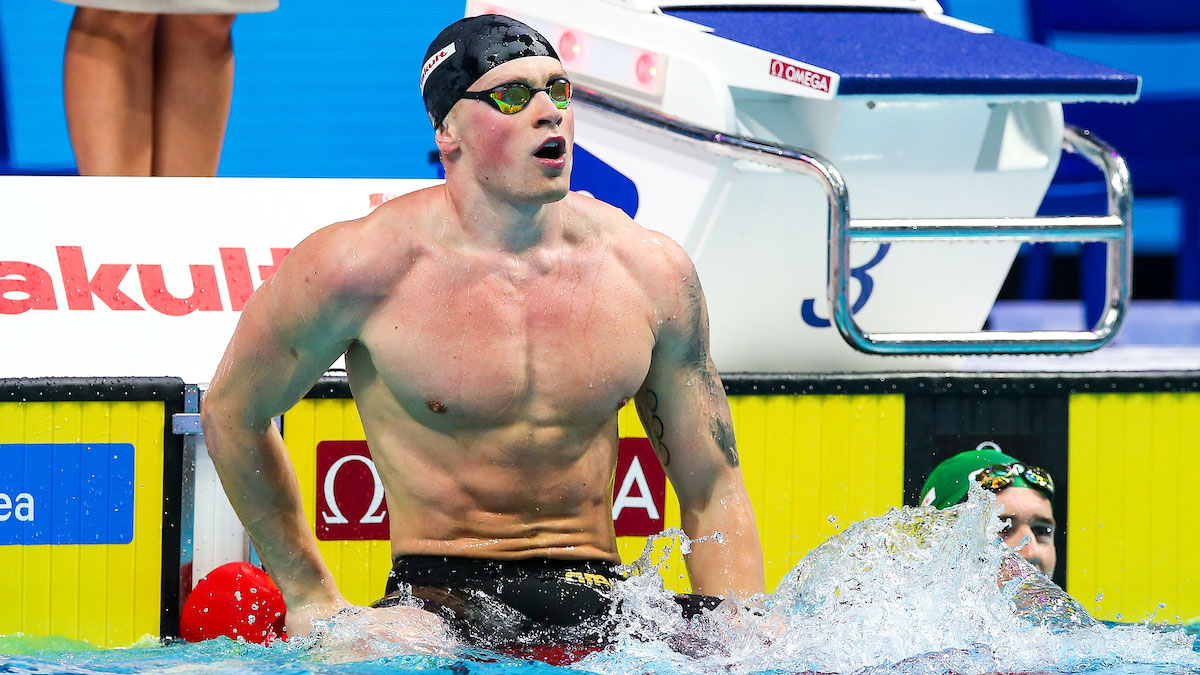 Six English swimmers to compete at European Short Course
October 19, 2017
World champions Adam Peaty and Ben Proud are among six English swimmers named on the British Swimming team for the LEN European Short Course Championships in Copenhagen.
The event takes place from 13 – 17 December at the Royal Arena in the Danish capital, which opened in February 2017.
Peaty and Proud will be joined by Freya Anderson, Emily Large, Jocelyn Ulyett and Max Litchfield in Demark.
All six English swimmers have been already named on the Team England team for next year's 2018 Commonwealth Games at the Gold Coast in Australia.
English swimmers selected for European Short Course Championships 2017
Freya Anderson (Ellesmere College Titans)
Emily Large (Newcastle Swim Team)
Jocelyn Ulyett (Loughborough University)
Max Litchfield (City of Sheffield)
Adam Peaty (National Centre Loughborough)
Ben Proud (Plymouth Leander)
English swimmers brought home eight individual medals from the last European Short Course Championships in Netanya, Israel two years ago.
Peaty won silver medals over both 50m and 100m Breaststroke while there were also honours for Chris Walker-Hebborn, Siobhan-Marie O'Connor, Andrew Willis and Roberto Pavoni.
Anderson excited to compete at her second major champs
Ellesmere College Titans swimmer Anderson made her senior debut at the World Championships in Budapest before landing 100m Freestyle gold at the World Junior Championships in September.
"Being selected for the LEN European Short Course team is very exciting," said the 16-year old.
"It's only my second senior team and I'm always very proud to represent Great Britain. It's hugely inspiring to go away with the senior and more experienced swimmers.
"The SC Champs fit perfectly into my current training and competition plan as I always race short course right up to the New Year. The meet will be a chance to see where I am fitness-wise and a great platform for some tough racing."
Mix of experience and future potential
British Team Leader and Head Coach Tim Jones added: "We have selected a team with a great mix of experience and future potential.
"It will be an excellent opportunity for our next generation to hone their arena skills by working alongside some of our proven senior medallists.
"While the meet is early season, I am sure it will provide some great racing ahead of our benchmark long course meets in 2018."