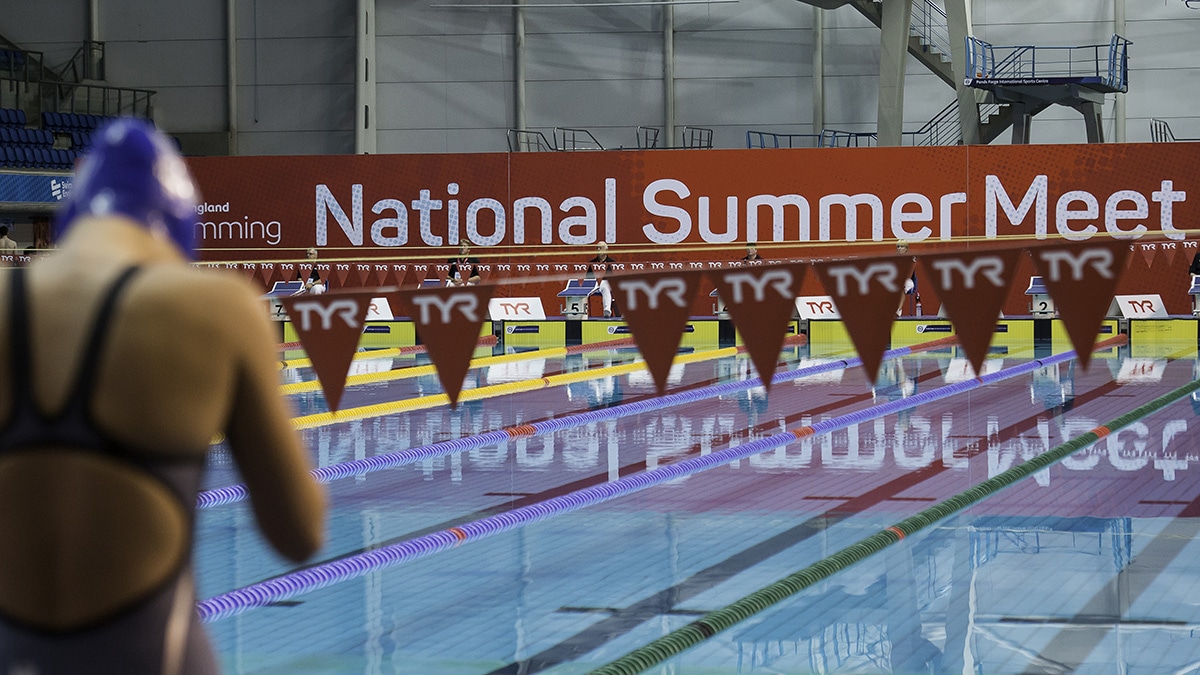 Entries open for Swim England National Summer Meet 2018
June 8, 2018
Swimming News
Entries are now open for Swim England's 2018 National Summer Meet.
The event takes place at Sheffield's Ponds Forge International Pool from Tuesday 31 July to Saturday 4 August.
Those swimmers who have qualified have received an invitation and are now able to submit their entries before the closing date of 12 noon on Tuesday 10 July.
Click here to see if you have qualified for the Swim England National Summer Meet.
The National Summer Meet will see hundreds of the best age group swimmers in the country competing for honours.
It is the largest swimming event on Swim England's domestic calendar and the full event schedule is available here.  
Tickets for the event are also on sale now. If you purchase online, you can save almost 30 per cent off the on the door price.
How do I buy National Summer Meet tickets?
Advance tickets are available to purchase now. Further tickets will be able top purchase at the event box office.
Online advance tickets
Heats: Adults £5; Concession £4
Finals: Adults £5.50; Concessions £4.50
All heats: Adults £20; Concessions £16
Full event: Adults £42; Concessions £34
Tickets on the door
Heats: Adults £6; Concession £5
Finals: Adults £6.50; Concessions £5.50
All heats: Adults £24; Concessions £20
Full event: Adults £58; Concessions £50