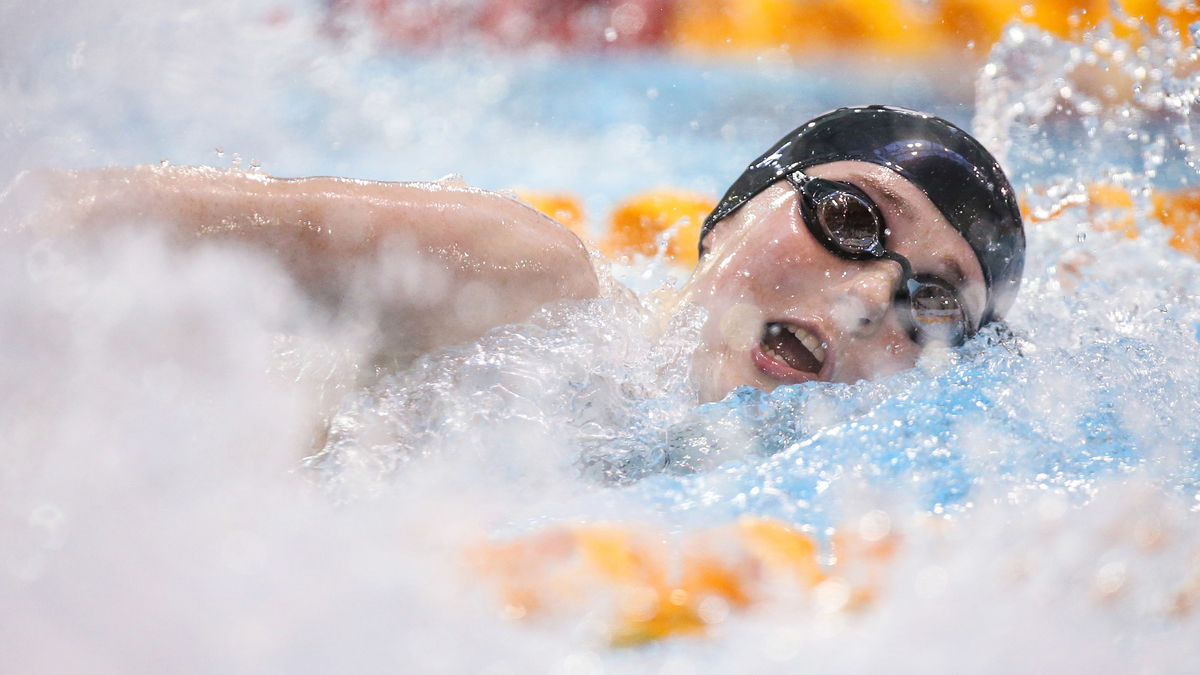 Freya Anderson clocks age group record in Sunderland
April 6, 2017
European junior 100m Freestyle champion Freya Anderson left a clear sign of her potential for the season with a British age group record at the City of Sunderland National Qualifier 2017.
The 16-year old Ellesmere College Titans swimmer won the 15 Yrs / Over 50m Butterfly title in 27.12 in the morning session on Sunday.
Her time eclipsed Laura Stephens' previous marker of 27.37, set at the London 2016 European Championships.
Cheeky British Age Record for @freyaandersonn 50m Fly.

— EllesmereTitans (@TitansEllesmere) April 2, 2017
Anderson was also in lifetime best form in the 50m Freestyle, winning the 15 Yrs / Over final in 25.59.
The teenager's effort puts her third in this year's senior British rankings, behind Anna Hopkin (25.23) and Lucy Hope (25.54).
She also boasts the fastest entry time over 100m Free for this month's British Championships.
Sophie Yendell lowers own age group record in Sheffield
While Anderson claimed the 16 Yrs British age group record for 50m Fly, City of Derby's Sophie Yendell has also lowered her own 14 Yrs marker.
Yendell set her previous record of 27.25 at the International Swim Meet in Berlin last month.
But she put paid to that time in both heats and final in Ponds Forge, stopping the clock on 27.24 in the heats before going to 27.06 in the final.