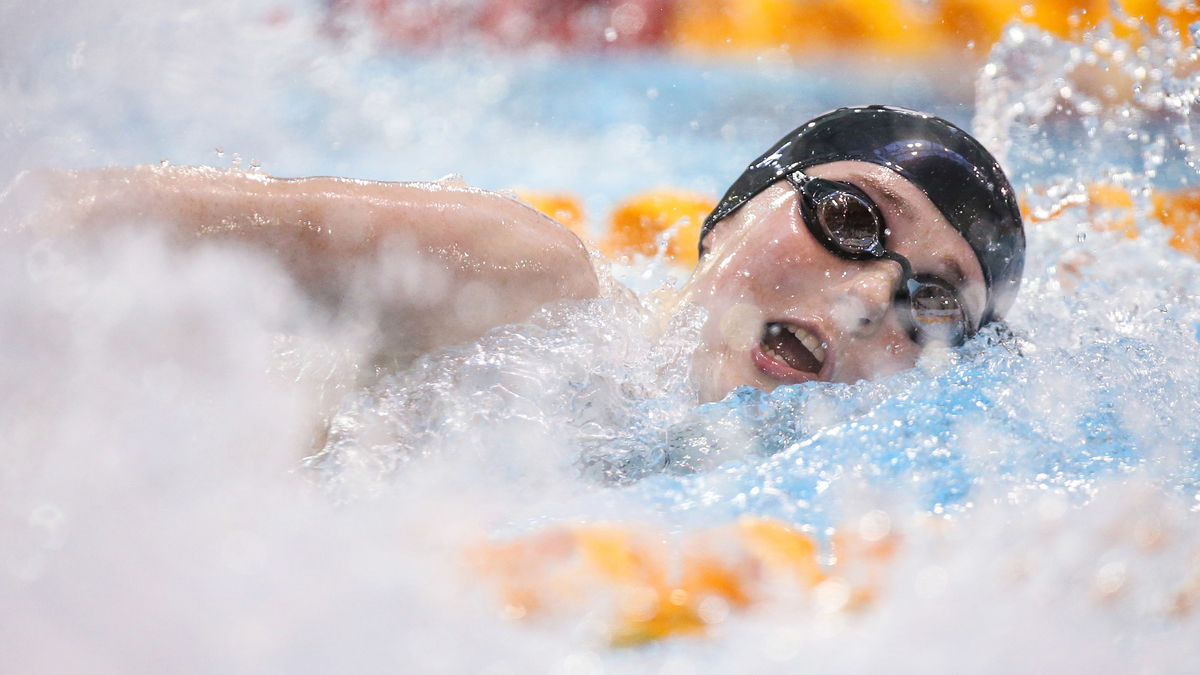 Freya Anderson wins first title of 2016 Summer Champs
July 26, 2016
Freya Anderson soared to 200m Freestyle gold on the opening night of the 2016 British Summer Championships in Sheffield.
Having won the 14 Yrs title 12 months ago, Anderson underlined her supremacy over her domestic peers to take 15 Yrs gold in a PB 2:00.54.
The Ellesmere College Titans swimmer comes into the Championships in red-hot form, having won 100m Freestyle gold with a British Age Group record on her European Junior debut last month.
And the 15-year old wasn't far away from claiming the British marker in the 200m, just 0.2 seconds shy of Ellen Gandy's 2:00.34 effort from nine years ago.
Anderson was favourite to take the title, having qualified fastest from the heats on 2:03.35. She had set her previous PB of 2:00.90 on the opening leg of the silver medal-winning 4x200m Freestyle Relay at the European Juniors.
Newcastle's Emily Large proved the best of the rest in the final, clocking a PB 2:03.14 from lane 0 for silver ahead of teammate Annalea Davison's PB 2:03.22.
Three English 200m Free winners in other age groups
There were English winners in three of the other four age groups, with Leeds' Tia Ward notching the first of two golds on the night in the 13/14 Yrs.
Team Ipswich's Becky Sherwin won the 16 Yrs title, denying Stockport Metro's Elizabeth Harris by the narrowest of margins.
There was little to separate the two – swimming in lanes three and four – throughout the final, with Sherwin just 0.62 seconds in front as they turned at 150m.
And the Ipswich swimmer ultimately hung on in a blanket finish, touching in 2:04.08 with Harris on 2:04.09.
City of Sheffield's Maya Westlake was the other English 200m Freestyle winner of the night, claiming gold in the senior age group.
The 19-year old breached the two minute marker for the first time in the final, clocking 1:59.85. It was an impressive swim from Westlake to beat her previous PB of 2:01.41 from two years ago.
Click here to view results from the 2016 British Summer Championships in Sheffield.