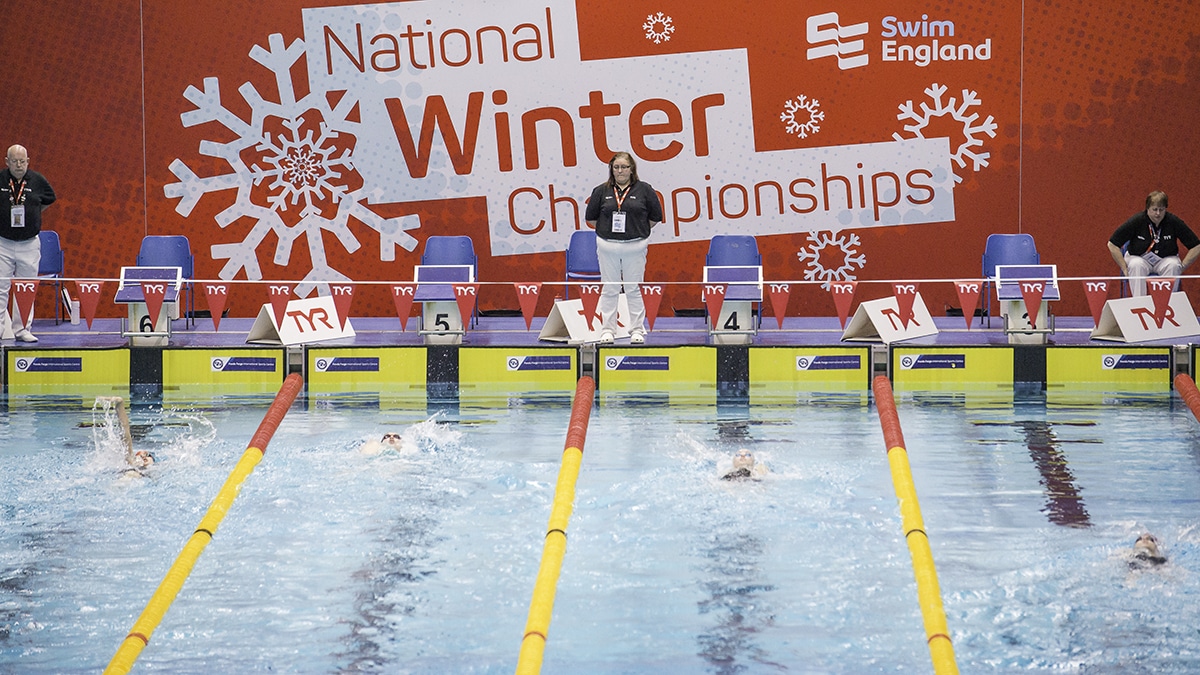 Important advice on National Winter Championships tickets and attending event
November 29, 2021
Spectators who have purchased tickets for the Swim England National Winter Championships will be able to exchange them with someone they know if no longer required.
The event is scheduled to go ahead from Friday 3 to Sunday 5 December at Sheffield's Ponds Forge International Pool.
Due to restrictions on capacity set by the venue, and an increased number of athletes entering the competition, fewer spectator tickets than usual went on sale.
This led to tickets for the Friday and Saturday heats sessions selling out within minutes of going on sale.
Tickets for all three finals sessions are still available to purchase.
Ekaterina Boyd, Swim England's head of events, said: "We understand those who missed out on the Friday and Saturday heats will be frustrated but sadly we're not able to meet the huge demand for tickets.
"Due to Covid-19, we are operating under reduced venue capacities in order to deliver a safe event for our athletes, coaches, volunteers and spectators.
"As we saw an unprecedented number of entries to this year's championships, and are now operating over two short course pools, the number of spectators we are allowed to permit decreased.
"Because of these limits, unfortunately no further spectator tickets will be available to purchase.
"However, we are allowing spectators to exchange their ticket with someone they know on venue if they wish to swap in and out of the pool hall, to try and enable as many people to watch their children compete as possible.
"Athletes swimming in heat session B on Friday and heat session B on Saturday are strongly reminded not to arrive on the venue any earlier that their designated warm up time."
The three-day National Winter Championships will also be live streamed on the Swim England website.
Ekaterina added: "We will be live streaming all the sessions and the finals from the championships.
"While we recognise this is not the same as being at the venue, it does give everyone the opportunity to watch what we hope will be three exciting days of action."
Coronavirus advice
Following the recent Government announcement about the coronavirus Omicron variant, the safety of all our competitors, coaches, team managers, volunteers, team staff and spectators is paramount.
Swim England is strongly recommending that competitors, coaches, team managers, spectators, team staff and volunteers take a lateral flow test before attending and wears a face mask while inside the venue.
This applies to everyone unless they are physically competing, medically exempt or officiating.
The situation will be continually monitored in the run-up the championships and any updates will be published on the Swim England website and social media channels.
Further details for competitors, coaches, team managers, spectators and volunteers is available by clicking here.
Everyone attending is also required to complete the Covid-19 and Risk Awareness Declaration form prior to arriving at Ponds Forge.
Further details about the competition are available by clicking here.