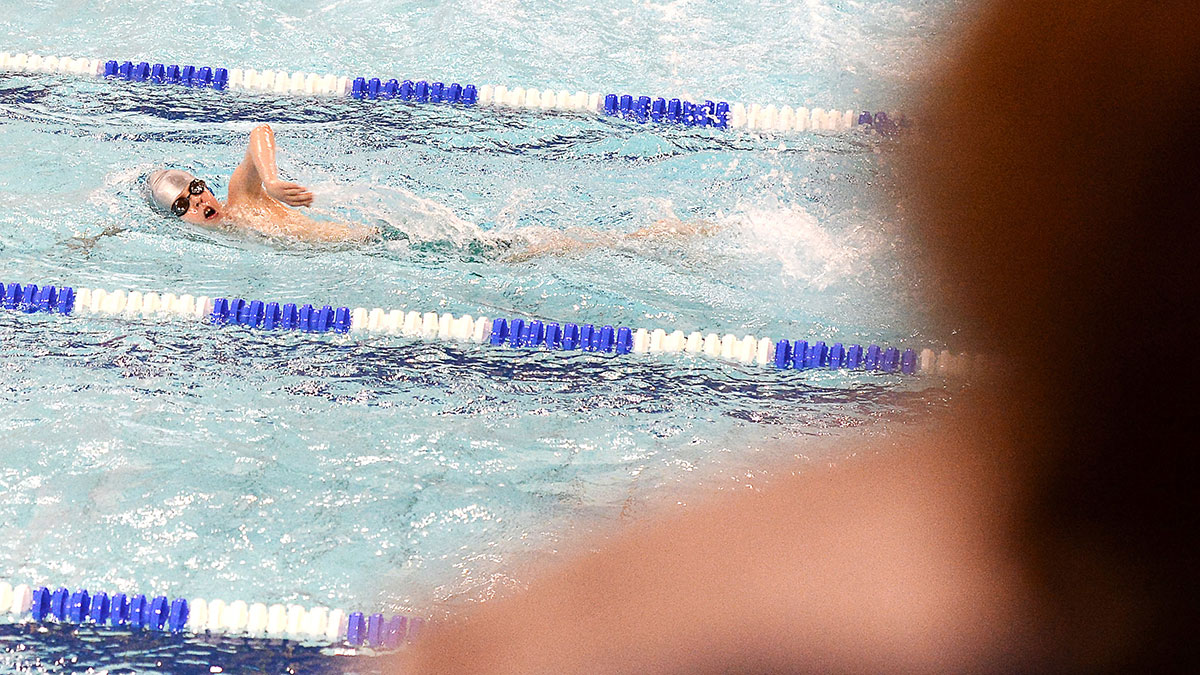 Para-swimming Talent squad shows quality of swimmers coming through ranks
August 14, 2020
Twelve youngsters have been added to the 2020-21 Swim England Para-swimming Talent squad – highlighting the 'quality of swimmers' coming through club ranks.
A total of 58 youngsters from 49 clubs across the country have been chosen to take part in the 'first-class programme'.
There are now 12 juniors on the pathway's foundation tier, 12 in the junior ranks and 24 in the youth section.
Martin Lees, Swim England Para-swimming manager, said the coronavirus pandemic had led to challenges in how to develop the potential of the swimmers in the squad.
But he said he was confident the programme that had been created would help them all to perform in the pool when it matters.
Martin added: "Due to the pandemic, it means we are not able to bring athletes together for talent development work.
"However we feel that we have a first-class programme in place that will put athletes in the best position possible for when we return to competitive swimming.
"We are looking forward to working with all the programme athletes and their home coaches to fulfil their potential.
Exciting opportunity
"For the coming season, we are inviting 12 new swimmers on to the foundation programme and this is a positive indication of the quality of swimmers coming up through club programmes.
"It shows that the investment into regional training where we can support the development of para-swimmers in the wider pathway is working.
"We also have a large number of classified visually impaired swimmers on the programme which provides us with an exciting opportunity of delivering some visually-impaired specific work."
Martin said that training this year would specifically focus on bespoke land work – and it was hoped talent pool activity would return in 2021.
"We have created a programme of learning based on the pillars of athlete development online during September and December," said Martin.
"Some of these opportunities will provide bespoke land work that will focus on developing swimmers physical literacy, creating more efficient and effective movement patterns in the water.
"We also have psychology and nutrition workshops planned where the athletes will be able to explore these subjects and see how it will help them in training and to perform when it matters."
Swimmers chosen for the Swim England Para-swimming Talent Programme are:
Abbie Hampshire (Skipton), James Brown (Royal Wolverhampton School), William Perry (Northampton Swimming Club), Owen Say (Wycombe), Cameron Vearncombe (Plymouth Leander SC), Owen Woodrow (City of Norwich SC), Chloe Akehurst (Sutton & Cheam SC), Rebecca Allan (Gateshead & Whickham), Erin Boyles (Workington SC), Abigail Daly (Devonport RSA), Imogen Dodds (Wellingborough SC), Madeleine Harris (Elmbridge Phoenix SC), Georgia Howell (Littlehampton SC), Fern Ioannou (Wycombe District SC), Joy McLoughlin (North East Disability SC), Louise Storey (Hodesdon SC), Polly Sutton (Cheadle Staffs & District), Akaash Das (Oswestry Otters), Joe Field (Richmond Dales SC / Eston SC), Archie Hare (Richmond Dales SC), Xander Harris (Devenport Royals), Owen Johnson (Repton SC), Lewis Jones (Littlehampton SC), Harry Lee (Peel SC IOM), Alfie Penfold (Mid-Sussex Marlins), Aidan Stanbrook (Durrington Otters), Samuel Tidy (Dereham & District SC), Rachael Partington (City of Manchester Aquatics), Eva French (Nuneaton & Bedworth SC), Amber Haycock (Rushden ASC), Evie Lambert (Brighouse Swimming Club), Emily-Jane Surgeoner (Boldmere SC), Ella Williams (Swindon Dolphins), Zack Sturgess (Swim Bournemouth), Aliya Bacakoglu (Borough of Kirklees SC), Eliza Humphrey (Northampton Swimming Club), Scarlett Humphrey (Northampton Swimming Club), Charlotte Hyde (Enfield Swim Squad), Poppy Maskill (Alsager), Mwaba Mkwasa (Norwich Swan SC), Megan Neave (Repton SC / Etwall Eagles SC), Georgia Sheffield (City of Salford SC), Fern Sneddon (Royal Tunbridge Wells Monson SC), Conor Ballard (Leatherhead SC), Luke Batty (Bolton Metro Swimming Squad), Balthazar Bradshaw (Brompton), Roan Brennan (Basildon and Phoenix SC), Levi Codling (Coalville SC), Bruce Dee (Northampton Swimming Club), Benjamin Grainger (Peel SC IOM), Alexander Hobbs (Mount Kelly Swimming), Evan Holt (Cockermouth SC), Luke O'Dowd (Tornadoes of South Dorset), Harvey Phillips (Louth Dolphins SC), Ryan Potter (Blackpool Aquatics), Maximilian Tulloch (Chalfont Otters SC), Kieran Williams (Newquay Cormorants SC), Sebastian Williams (Mount Kelly Swimming).