Start Para-swimming taster sessions helping to 'break down the barriers'
August 24, 2021
A series of para-swimming taster sessions are being held across the country in a bid to help 'break down the barriers' which prevent young disabled people from taking part in sport.
Swim England's Start Para-Swimming initiative is taking place on dates throughout August, September and October.
It is hoped youngsters will be #InspiredToTry para-swimming in a club environment and attend the sessions as they see the exploits of the GB team competing at the Paralympic Games in Tokyo, Japan.
They are open to swimmers who have a basic level of water confidence and skill and who may be in, or have completed, a Learn to Swim programme.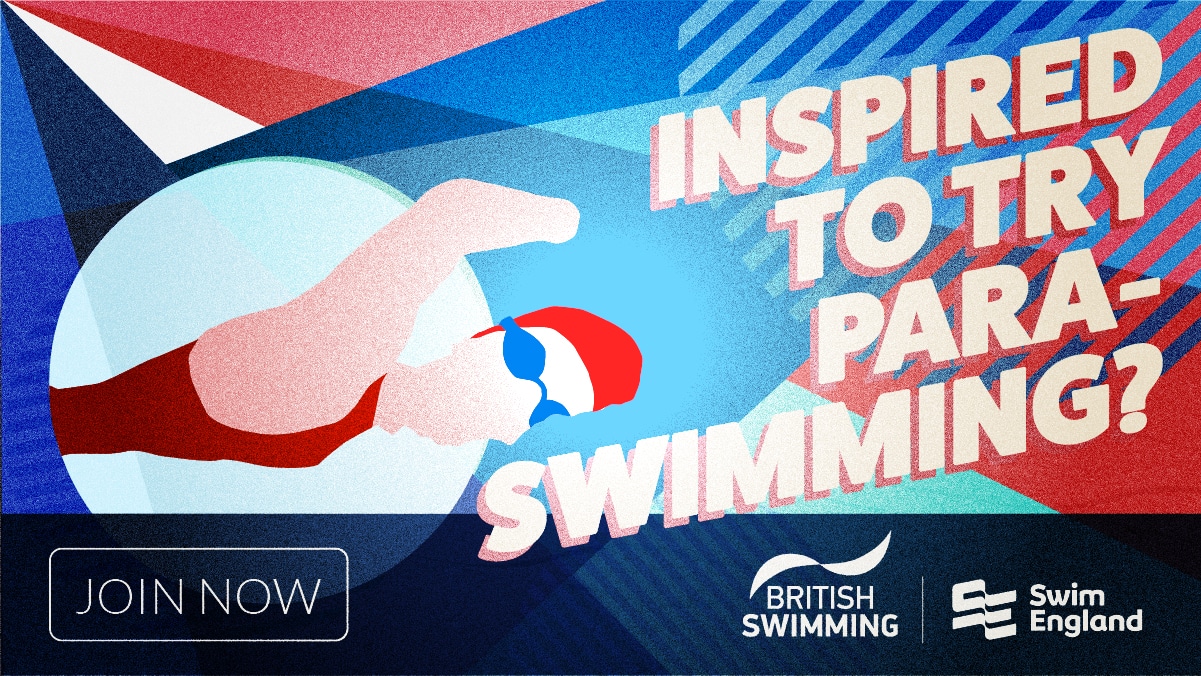 Martin Lees, Swim England's para-swimming development manager, said the initiative was a great way for youngsters to develop their swimming journey at a club.
He said: "We're delighted to be staging the Start Para-swimming taster sessions with clubs up and down the country.
"It gives youngsters an opportunity to find out what it's like being in a club environment and how they can get into competitive swimming.
"Who knows, we might be seeing some of those attendees at the taster sessions representing their country at a Paralympic Games in the future."
Keith Hall, a coach at Richmond Dales Amateur Swimming Club, which is hosting a taster session on Saturday 2 October at Catterick Leisure Centre, said the sessions can help youngsters overcome self doubt.
He added: "These taster sessions are designed to help break down the barriers that young people with impairments often feel when it comes to participation in sport.
Developing strengths
"Having the opportunity to try a sport in a safe environment, with experienced coaches and being able to meet and talk to others who have already started their swimming journey, makes these sessions a vital part of the introduction to our sport.
"For those who have an eligible impairment for the Start Para-swimming programme, we will work to build on what they have already achieved in swimming lessons, focusing on developing strengths and making improvements where needed. 
"This will then lead to a smooth transition into our competitive swimming squads.
"Having coached para-swimmers for a number of years, I have learned that one of the biggest hurdles a swimmer with an impairment faces is their own self doubt. When 'I can't' becomes 'I did it' that's when the doubts begin to disappear.
"I would encourage any youngster who wants to try swimming as a sport, and who has a physical or visual impairment, to join us for one of our taster sessions and see what they can achieve."
Anyone interested in booking a place on the sessions, should email the centre they wish to attend.
Start Para-swimming Taster Sessions