Shrewsbury ASC celebrate 125th anniversary with Olympic medallists
July 19, 2019
Shrewsbury Amateur Swimming Club recently celebrated its 125th anniversary with a special trip to the London Aquatics Centre.
The Shropshire club, described as 'friendly and vibrant', features swimmers and para-swimmers from the age of eight upwards, who compete at country, regional and national level.
To commemorate the milestone year, three buses filled with 60 swimmers and head coach Sam Holland, as well as 56 parents and committee members, travelled to the Olympic pool for a unique experience.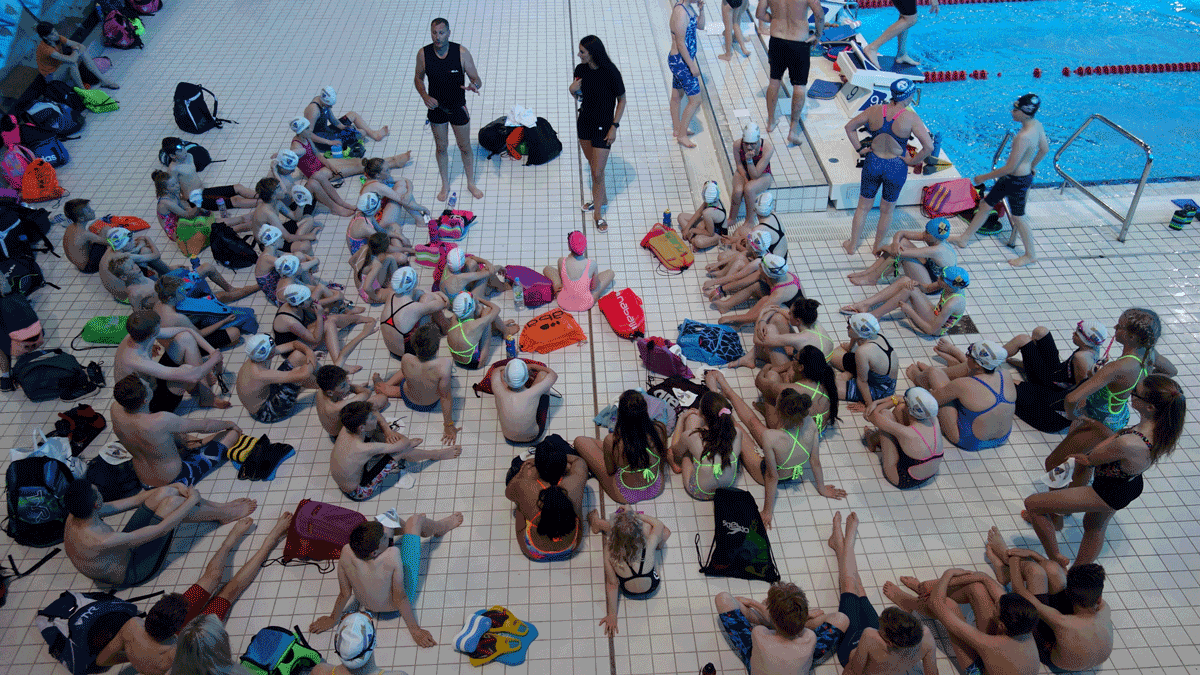 The swimmers, aged 8-18, were greeted by Olympic medallists Nick Gillingham and Jazz Carlin.
Gillingham, who won 200m breaststroke silver at Seoul 1988 and bronze at Barcelona 1992, and Carlin, who won silver in both the 400m freestyle and 800m freestyle at Rio 2016, both provided an insight into their experiences as professional swimmers.
The Shrewsbury youngsters were given an extra dose of motivation in their own careers as they held the Olympic medals won by the two British swimmers.
Gillingham and Carlin provided a two-hour coaching session to the Shrewsbury swimmers, who wore specially commissioned 125-year anniversary caps to mark the occasion.
Swim England is celebrating its 150th anniversary in 2019 and is looking to mark significant anniversaries of clubs across the country. If your club has a milestone anniversary, let us know by emailing communications@swimming.org.