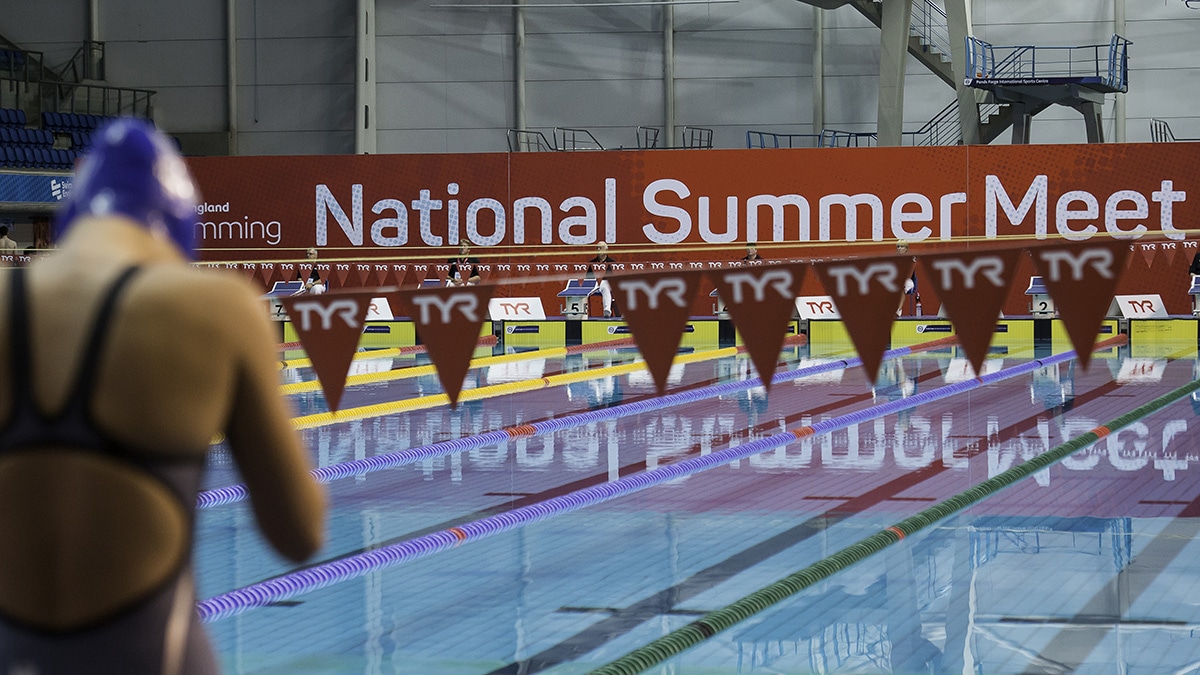 Dates revealed for 2022 summer meets and qualification window
September 30, 2021
Dates for the 2022 domestic swimming competition season have been unveiled – with British and home nations events taking place around the Commonwealth Games.
The Swim England National Summer Meet is scheduled to take place from 5-9 August, with the British Summer Championships booked in for 23-28 July.
This is to ensure there is not a clash with the swimming schedule at the Birmingham 2022 Commonwealth Games, which runs from 29 July to 3 August.
The qualification window for the 2022 British Summer Championships and the respective home nation summer meets will be open from Friday 11 March to Sunday 8 May, inclusive. 
After a turbulent 18 months that has caused major disruptions to the aquatics calendar, the summer championships and summer meets will provide valuable competition opportunities as the end-of-season event for thousands of swimmers across the country.
The competitions also form part of the broader Performance Pathway Strategy to support junior talent across Great Britain on their journey towards senior medal-winning performances at international level in the years ahead. 
The dates of the qualification window are set annually by the cross-home nations and British Swimming Performance Implementation Group.
After considering feedback from the competitive swimming community, the qualification window will open and close slightly earlier than usual.
Academic commitments
This is to limit the crossover with the school examination period and to allow for a longer run-in and training block between the close of the window and into the domestic end-of-season meets. 
Swimmers with academic commitments are now able to choose to race in the first few weeks of the qualification window and then focus on their studies. 
Entry to the summer meets will continue to be by invitation only, based on performances recorded in this designated qualification window. 
Entries will be accepted from competitors who are registered as members of Swim England, Scottish Swimming or Swim Wales. 
The Scottish Summer Meet has been provisionally scheduled for 15-17 July, with the Swim Wales Summer Open booked in for 3-7 August. 
British Swimming will continue with the previously-established process of publishing weekly rankings lists once the qualification window has opened. 
A final draft rankings list will then be published once the window has closed.