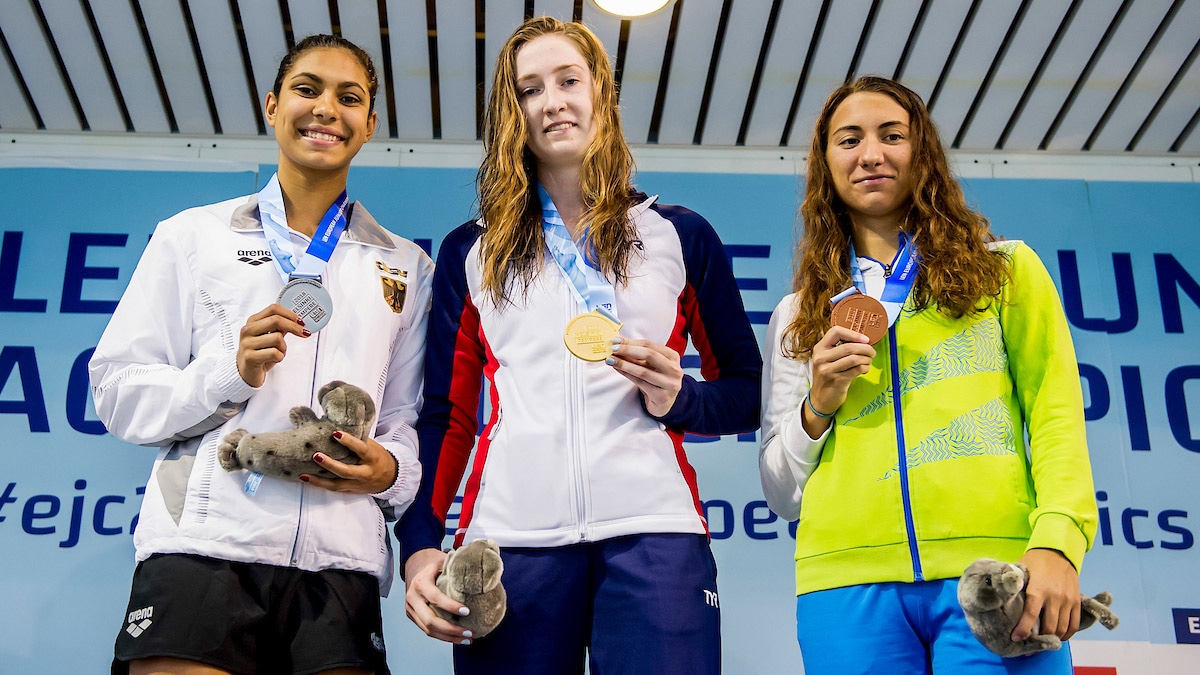 Belonogoff strikes gold on first day of European Junior Swimming Championships
July 5, 2018
Tatiana Belonogoff struck gold for Great Britain on the first day of the European Junior Swimming Championships.
The 16-year-old was victorious in a close 50m Breaststroke final in Helsinki, Finland, to top the podium.
Belonogoff clocked a time of 31.29 to touch home 0.07 seconds ahead of Germany's Anna Elendt.
Slovakia's Tina Celik was third in 31.57 and less than one second covered the entire field.
Great Britain's Katie Robertson – who qualified for the final after a swim off – finished fifth in a time of 31.70.
Seventh for Peters and relay team
In the men's 50m Butterfly final, Jacob Peters finished joint seventh after clocking 24.21. Russia's Andrei Minakev won the gold medal in 23.56.
Great Britain's men's 4x100m Freestyle team also finished seventh in their relay final.
Lewis Burras (50.13), Harry Constantine (50.60), Luke Turley (50.73) and Archie Goodburn (51.17) clocked 3:22.63 as they finished 4.42 seconds behind the gold-medal winners Russia.
The European Junior Swimming Championships continue until Sunday 8 July. 
Image credit: Deepbluemedia/Andrea Masini