'The grassroots are rooting for you' says Adam Peaty's first coach
July 16, 2021
As the countdown to the rearranged Tokyo 2020 Olympic Games edges ever closer, we focus on the English athletes who will be travelling to Japan.
Defending Olympic champion Adam Peaty admits his devotion to the sport is part of the secret to his success.
At just 26 years old, Peaty has already broken world records 13 times and currently holds three world best times.
If the Uttoxeter-born swimmer successfully defends his title in Tokyo, he would become the first ever British swimmer to do so.
Date of Birth: 28/12/1994
Club: Loughborough National Centre
Olympic record: Competed at Rio 2016 Games.
Currently dominating the breaststroke event, Peaty has 19 out of the top 20 fastest ever swims over 100m, and he says that developing his stroke at grassroots level was 'so important'.
In an interview with FromHome2TheGames, he discussed how he got into the sport, saying: "I got through to swimming when I was at school, so pretty much like a normal programme where you go down, you race people in your class or from different areas.
"Then I got invited to go down to the local swimming club. I kind of got addicted straight away. It was like a fish hook, it grabbed me straight away and pulled me in."
Peaty's journey to becoming an Olympic champion started out at Dove Valley Swimming Club, a small club in his home town of Uttoxeter.
His first coach was John Plant, who still coaches and is also now chairperson of the club.
"It wasn't really until I started to race where the love really started to flourish," added Peaty. "I was under the guidance of two or three main coaches in that club.
"I stayed there for four years and it was so important to the grassroots development of my stroke, just to turn up for two hours a week and go home, skateboard and whatever, it was a nice balance.
"It wasn't until I was 14 that I moved to Mel [Marshall] in Derby. It took me about six months to a year to really get to grips with the training because it was so hard and so long.
"This huge training programme was so so confusing for me because I was like – I thought you get to the Olympics by doing like three hours / four hours a week back then – because I was so naïve."
Boundless energy and enthusiasm
Although the training took a little getting used to, his former coach John could always see the huge work ethic from day one.
He said: "Adam joined Dove Valley as a trialist and when he started, he was very eager, he always had boundless energy and enthusiasm and willingness to work.
"This showed in his results really for Dove Valley because he came through pretty quickly from the juniors into the more senior lanes.
"He went to the local Staffordshire County Swimming Championships back in 2007 and that was at a fairly tender age and that's when he really start to show that breaststroke was his first stroke.
"From then he really did, he worked very hard and he was a pleasure to coach he really was – a real thinker.
"It was great because I worked a little bit with Mel Marshall to ensure that his progression was right and a couple of years later, I took him to the Midlands Regional Championships and that was his last race for Dove Valley before he moved on to work under the Mel Marshall at City of Derby."
We know he can do it again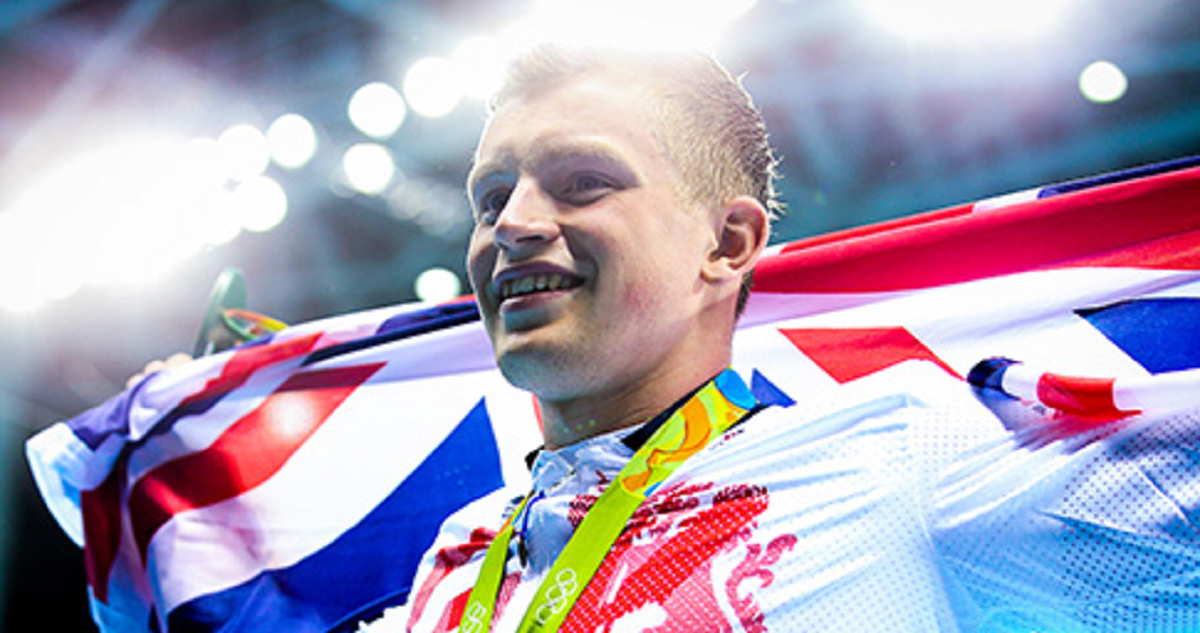 Like many, Peaty struggled with the balance between training and education, but says 'I knew how to get to Olympic champion'.
"Secondary school was hard because the time between training, the time between school work and trying to find somewhere in the middle which was my home.
"Honestly, I couldn't really get the balance right and I didn't enjoy it. I just didn't enjoy it at all. That time of my life was I think like most athletes or student athletes, you choose a path.
"A lot of people can do both but for me, I knew how to get to Olympic champion and how to break a world record and I needed to do it full-time.
"Swimming is one of those sports, we just need to do meters and you need to do the fitness stuff, and it picks out so much energy, so much time in the day.
"To really be successful, I needed to devote myself to this singular one thing that would take all my energy and everything."
Ahead of his Olympic title defence, his first club had a message to their home grown star, as John passed on Dove Valley's 'absolute support and confirmation that we believe he can do it'.
He added: "He doesn't have to prove anything. I know and Dove Valley knows that he can do it again. The grassroots are rooting for him."