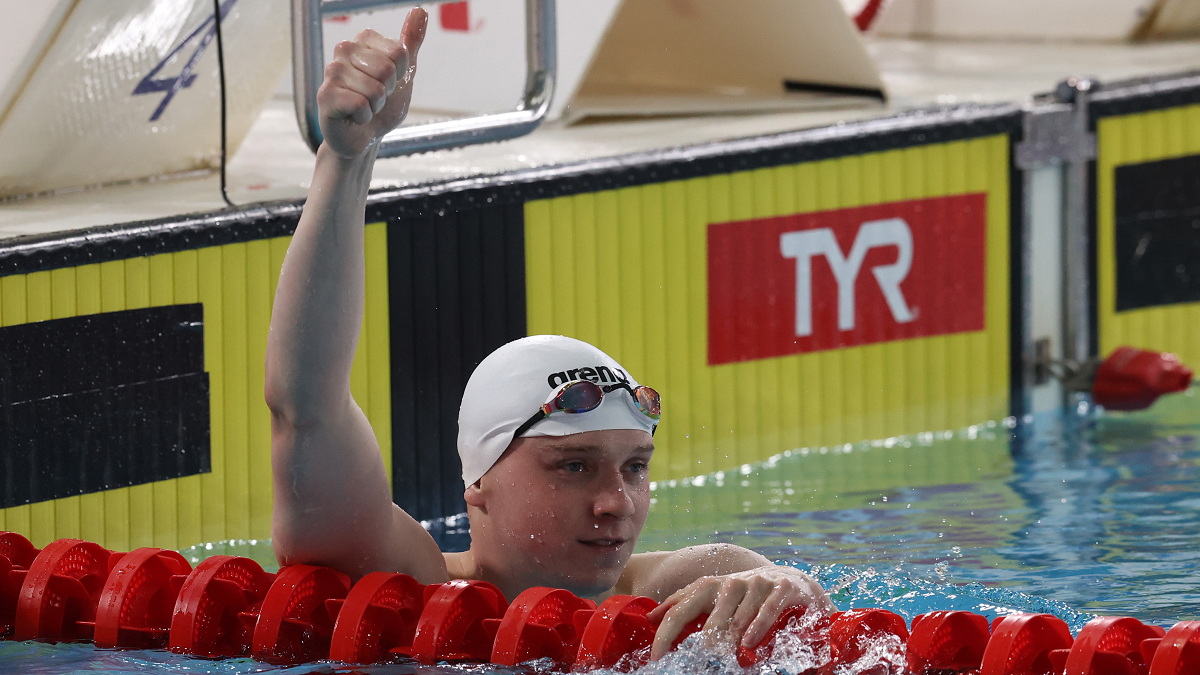 Joe Litchfield thanks parents and Doncaster Dartes for his success
July 15, 2021
As the countdown to the rearranged Tokyo 2020 Olympic Games edges ever closer, we focus on the English athletes who will be travelling to Japan.
Joe Litchfield has paid thanks to his parents and his first club, Doncaster Dartes, for the success of himself and his brother, Max.
As the younger of the two brothers, Joe will make his Olympic debut in Tokyo, as the pair become just the third ever brothers to compete for Great Britain's Olympic swim team after Albert and John Dickin in 1920 and twins Bert and Jack Wardrop in 1952.
The 23-year-old admitted he 'can't word how grateful we are to our parents' and feels 'in great debt to Doncaster' after everything the club has done.
Date of Birth: 8/7/1998
Club: Loughborough National Centre
Olympic record: Making Olympic debut at Tokyo Games.
Speaking about his excitement to have made the Olympic team alongside his brother, Joe said: "It's going to be great. We've trained together all our lives, this has been the dream.
"I think for me, I don't know if I'd have made 2020 but 2021 definitely was more of a goal for me.
"To be able to go to a Games together, it's like our first major meet together I think properly. For that to be the Olympics – it's overwhelming.
"I can't wait to get out there and hopefully we can both swim well for GB."
Although the pair won't be competing against each other in any events in Tokyo, there was some sibling rivalry in order for Joe to secure his Olympic place.
"I had to beat Max to make the team. I do the 200m Medley, he does the 400m, but we've always swam against each other," he added.
"Obviously he beat me at the European Championships recently, but I think that's how it's going to be now. We're sort of around the same speed, so it's going to be I'll win a few, he'll win a few, and it's just the way.
"It's always been a nice rivalry. It is competitive but it's got to be like that. You can't be nice to your brother because you want him to do well – you've got to try and beat him.
"I'm rooting for Max. I want him to do well. He came fourth in Rio and the 400m IM is absolutely stacked this year, so it's going to be about who can get their hand on the wall I think at the end.
"Max has had some strong back end races lately so it's definitely looking good for him to do that and hopefully he can do that. But just to go there and swim well and hopefully swim well as brothers will be a great experience."
Everything is dedicated to them
From learning to swim, through to club swimming and beyond, Joe is aware of the sacrifice his parents have made for him to be where he is today.
"I can't word how grateful we are to our parents and everything they've done for us," he said.
"You always think when we're waking up at 5am to train, they're waking up at 5am and just sitting around in the car for two hours.
"They're taking so much time in their social evenings, mornings, they go to work every day and they're doing what we do just without the training.
"Everything they do – food, taxiing, bills and all that, you can't fathom how much they actually do for you and everything is dedicated to them from a young age.
"They can now sit back and enjoy our success and it's really good to see that and to give back to them with the success that me and Max have had.
"Family and everything, they're the ones who got us here, they're the ones who took the time out of their days however many years ago to get us to training, keep us motivated, keep us inspired throughout our career and definitely the biggest inspiration for me."
Huge influence on my career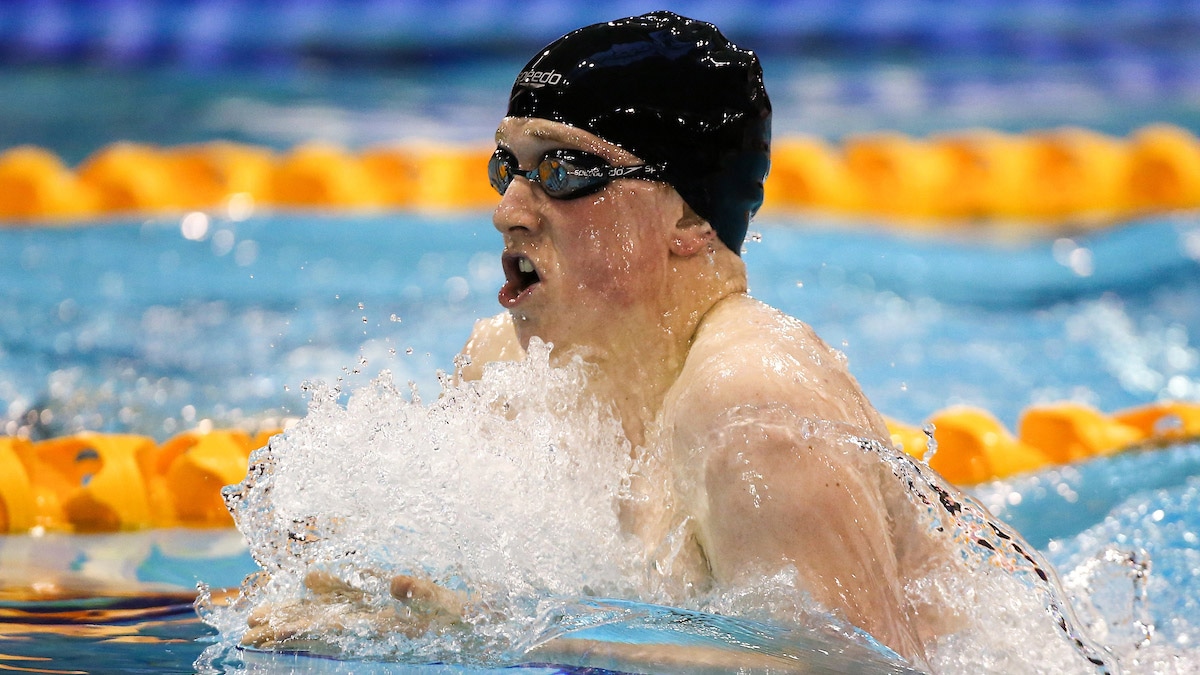 Joe recently won four relay medals at the 2021 European Championships in Budapest, three golds and one silver, and will play his part in the relay teams during his time in Japan.
And without Doncaster Dartes, he admits 'I don't think I'd be as fast as I am'.
Discussing how he got into the club, Joe said: "My overall first real club was Doncaster Dartes. I got into my club through just connections with friends and family I think.
"My brother was swimming at that club so I went there, just trained, it was basically just a thing to keep me fit when I was younger.
"My first club helped me develop all the baseline skills you need to be a good swimmer.
"The coach there, Andy Wallace, was great. He's now the assistant coach to me at Loughborough but back then he was my head coach at Doncaster.
"Some of the stuff from Andy definitely took me to that next level and got me onto the junior stage. Andy would always go that extra mile at Doncaster to try and get me doing a few little bits, a few different little skill bits.
"Now being able to work with Andy here at Loughborough is even better. Having that past that we've got helps us now we're in the future.
"Doncaster definitely had a huge influence on my career. I wouldn't really be here if I hadn't been to Doncaster I think.
"The things that Andy did when he was at the club, he got through to me and Max and took us both to a really good junior level. I think without that club – I don't think I'd be here, I don't think I'd be as fast as I am.
"I think with the help of Doncaster and the help of Andy he really took a lot of us to the junior ranks and a lot of us have taken that step into the senior ranks.
"It's really good to see from a small club with the limited resources they had – I'm in great debt to Doncaster and great debt to Andy."