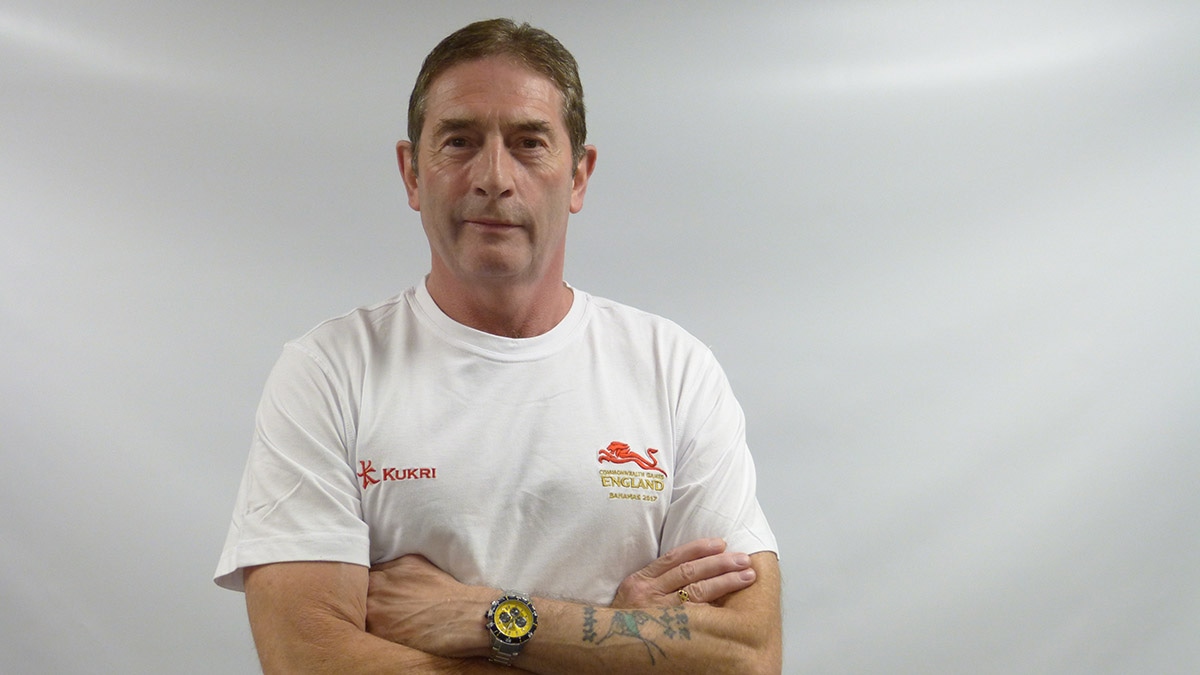 Tributes to Fred
July 10, 2018
Tributes have been paid to Swim England's national talent officer Fred Furniss, who has died at the age of 64.
Fred passed away peacefully on 9 July in the Northern General Hospital. He was a dearly-loved partner to Helen, dad to Paul, Mark and Tom, devoted brother to Kath, Von and twin Bill and a loving grandad, uncle and nephew.
His funeral will take place on Wednesday 1 August at City Road Crematorium, Sheffield, at 3pm for a 3.15pm service.
After the service, everyone is welcome to join the family at the Sitwell Arms Hotel, 39 Station Road, Renishaw, Sheffield, S21 3WF.
Grant Robins, Swim England's head of talent, said: "Fred was so passionate about the job he did – he loved it and we loved him.
"His loss, and a huge sense of sadness, will not only be felt by his immediate and extended family but the wider swimming community as well."
George Wood, Swim England's sport development director, said: "Fred was dedicated to swimming and he touched the lives of many, many swimmers, coaches, parents and volunteers. 
"His contribution to all areas of work within Swim England was huge and we all benefited from his energy, knowledge and expertise.
"He will be sorely missed."
Illustrious career
Fred began his illustrious 45-year career in swimming at Rotherham before moving to Kirklees in the late 1970s and early 1980s. His coaching credentials even in these early stages of his career were plain to see, nurturing multiple junior international representatives and British record holders.
His talents weren't confined to junior swimming during this early coaching period, but evident upwards and throughout the pathway to include five senior international swimmers. These early successes were testament to the hard work and enthusiasm he displayed for his role, and a lesson to all young coaches in the sport he was so passionate about.
Fred moved eastwards in the mid 1980s in the first of two stints in Norwich, before returning again in 2002 to help Norwich Penguins and the University of East Anglia become one of the most successful performance-focused environments in the country. 
Regular top club finishes at Nationals, Speedo League Finals and GB Club Team Championships, as well as placing swimmers on international teams up to and including the World Championships and Commonwealth Games, saw Fred cement his reputation as one of the leading coaches in the country.
This was evident during arguably his most successful period in coaching in Sheffield during the 1990s. Fred built the foundations for the current juggernaut that is City of Sheffield swimming. He continually demonstrated his love of the sport, and raw ability to identify and nurture swimmers and coaches alike. He was instrumental in setting in place a production line of international swimmers coming out of Sheffield during that time; Alan Rapley, Karen Mellor and Janko Gojkovic were just some of the successes,  all Olympians all coached by Fred.
In 2006, under the guidance of Bill Sweetenham and working with colleagues Fred Kirby, Mick Hepwood and Martyn Woodroffe, Fred moved off the pool deck to begin his first stint in mentorship. 
Forming a formidable partnership, this team provided an enormous amount of advice and guidance to many coaches and clubs throughout the country. Fred's natural ability to 'coach coaches' in a warm but no-nonsense manner proved a hit with all. His reputation and credibility were well and truly entrenched within the British Swimming coaching fraternity.
Changes in the system allowed Fred to return to his first love of coaching in 2009 at Lincoln Vulcans Swimming Club. Within three years, Fred once again had swimmers on international junior and senior teams, and the Vulcans were thriving at National League finals.
Fred a true gentleman
One young advocate for Fred's ability to coach and connect is current international Open Water star Jack Burnell. 
He said: "I wouldn't be swimming today if it wasn't for this great man. He was not only my coach, but my friend. His kindness and willingness to help others will stay with me forever. He will be sorely missed by the whole swimming family. A true gentleman."
Following this success and acknowledging his ability to support the wider swimming family, Fred returned to the Talent Team at Swim England (then the ASA) in 2013. 
He became the 'go-to' person for technical knowledge and support for coaches and clubs, specifically across the North West, North East and West Midlands Regions. Fred could always be relied upon, and would never turn down a request for help from a coach. He spoke to many audiences across all four corners of the country regardless of day or time.
One of his most recent successes was leading the 2017 England Commonwealth Youth Games Team in the Bahamas last year. The team came home with medals galore, Fred came home full of pride.
Such were Fred's achievements that he featured in the British Swimming Coaches Association Hall of Fame.
Everyone at Swim England passes on their condolences to Fred's family at this difficult time.
A JustGiving page has been set up in Fred's memory to raise money for The Pulmonary Fibrosis Trust and National Rheumatoid Arthritis Society.