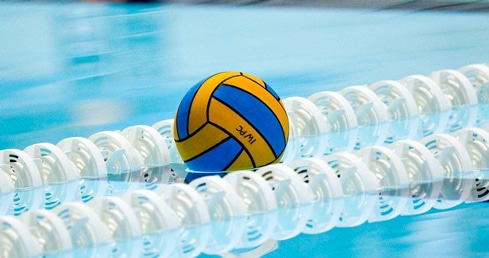 Swim England Water Polo Management Group
The Swim England Water Polo Management Group is tasked with formulating a 10-year water polo plan, setting out objectives for the sport and the approach to achieve these objectives for the period 2015-2018.
As part of the planning process, the Group will be considering all aspects of the game including coaching development, match officials' programs, competition structure, marketing, communication and governance of water polo in England.
If you have a topic to raise with the Group, please contact Swim England Senior Administrator Sian Breen on sian.breen@swimming.org.
Find out about the members of the Swim England Water Polo Management Group below.
Ian Elliot
Chairing the Swim England Water Polo Management Group is Ian Elliot, who combines a very successful career in business as Managing Director of a leading Midlands construction service company with extensive experience of playing, refereeing and now coaching water polo at a senior level.
Ian's strategic vision, his track record of implementing change in organisations, and his can-do approach provide the benchmark for the Group.
Mike Jukes
Mike is one of GB's representatives on both the LEN and FINA water polo referees' list, and has for a number of years been involved in GB's and Swim England's officials groups.
Mike's expertise and experience as one of our senior water polo officials will be essential in planning and overseeing the development of the Swim England Water Polo Officials Pathway.
Sarah Dunsbee
Sarah has experience of working with both the senior and junior GB teams, and her wealth of experience in water polo world class programme management for both Swim England and British Swimming, her coaching background and her passion for the sport provide the basis for her strong leadership of the Swim England Water Polo Coaches Pathway.
Eamonn O'Rourke
Eamonn has extensive knowledge and experience in strategically driving a multitude of sports to reach their potential. As Head of Community & Cultural Services for Manchester City Council and a long-standing love for water polo as a player, Eamonn brings leisure services expertise and passion to the group.
As a consultant for sports that have gone from being considered a minority to explosive success, such as cycling and squash, he also brings a wealth of innovative ideas.
Swim England Staff
Three members of Swim England staff also sit on the Water Polo Management Group.