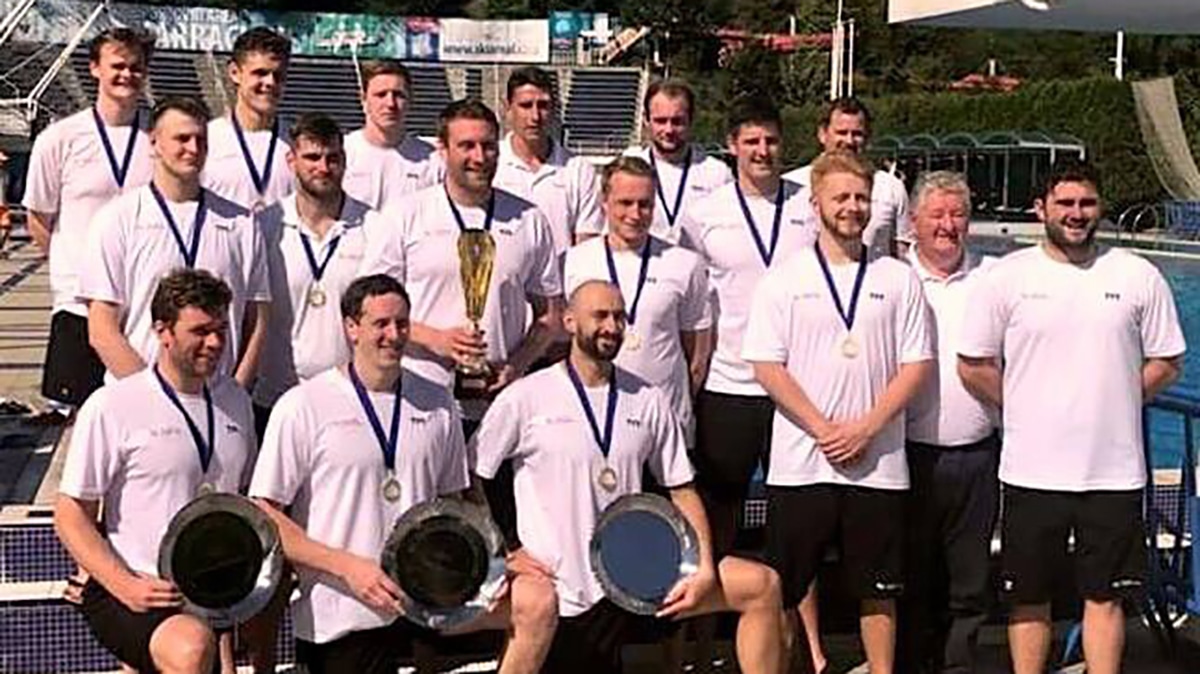 England claim EU Nations gold medal
May 21, 2018
England won the gold medal at the EU Nations water polo tournament after a dominant performance in the Czech Republic.
Skipper Rob Parker hailed his team's professionalism after they won all of their matches to take the title in Prague.
England scored 77 goals and conceded only 20 in their four Group B matches to top the table and book a gold medal match against South Africa.
After a tight first quarter which ended 2-2, England then took control with Tom Curwen scoring a second quarter hat-trick to ensure an 8-3 lead at the break.
And there was no way back for South Africa as England scored six more in the third and fourth quarters to seal a 14-6 victory.
England captain Parker said: "It's been a really, really good tournament.
"It really came together this week. Our defence was solid the whole time, we controlled teams and that was our game plan right from the start.
Everyone contributed
"Our professionalism was brilliant right through the tournament and every day we just got better and better. We made some good teams look not so good with our really strong defence.
"We finished off in the final against South Africa who are a strong team. It was tight in the first quarter but we kept to our game plan and everyone contributed. It's been really good all round.
"We are building towards the Commonwealth Tournament in September and we really have shown how much we have come on and how we are performing against teams that are competitive. All round, it's been a good trip."
England opened up their campaign with an 11-4 victory over Switzerland and followed that up with a 14-7 win against the hosts Czech Republic.
On day two, they got better and better as Lithuania were beaten 22-5 before Denmark were thrashed 30-4.
As well as their gold medals, Curwen, Matt Holland and Ciaran James all picked up individual awards at the tournament.
Image credit: England Water Polo Twitter