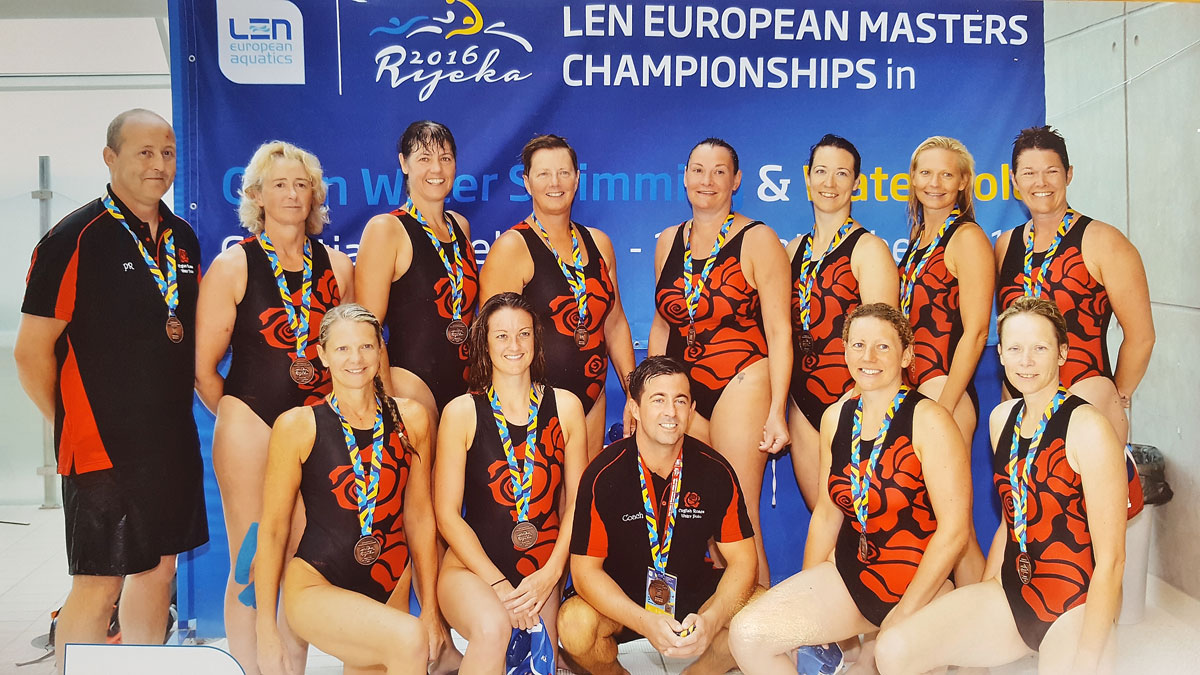 English Roses win bronze at European Masters Championships
October 5, 2016
The English Roses Masters Water Polo team won bronze at the European Masters Water Polo Championships 2016 in Rijeka, Croatia.
The Roses were the only team competing in one of the biggest events in the water polo calendar.
There were more than 150 entries for the men's age group championships.
With only one age group, 30+, on offer for the women's tournament, the English women were the oldest team of the four with five of the team over 50 years old.
But they more than held their own against younger opposition from Italy, Czech Republic and Germany.
After finishing bottom of the round robin stage, the Roses were left to fight out the bronze medal match against Stepp Prague.
And while the lead changed hands several times, the Roses eventually squeezed home 8-7.
Liz Palmer scored the winning goal with just 33 seconds left on the clock to avenge a 7-5 group stage defeat.
English Roses squad for European Masters Water Polo Championships 2016
Judi Clayton
Helen Reader
Pippa Jones
Liz Palmer
Leanne Castle
Natalie Smith
Sarah Eccles
Brenda Grace
Joanne Ibbotson
Heather Drew
Mac Smith
Kiyoko Naish
Steve Walsh (Coach)
Paul Reader (Team Manager)