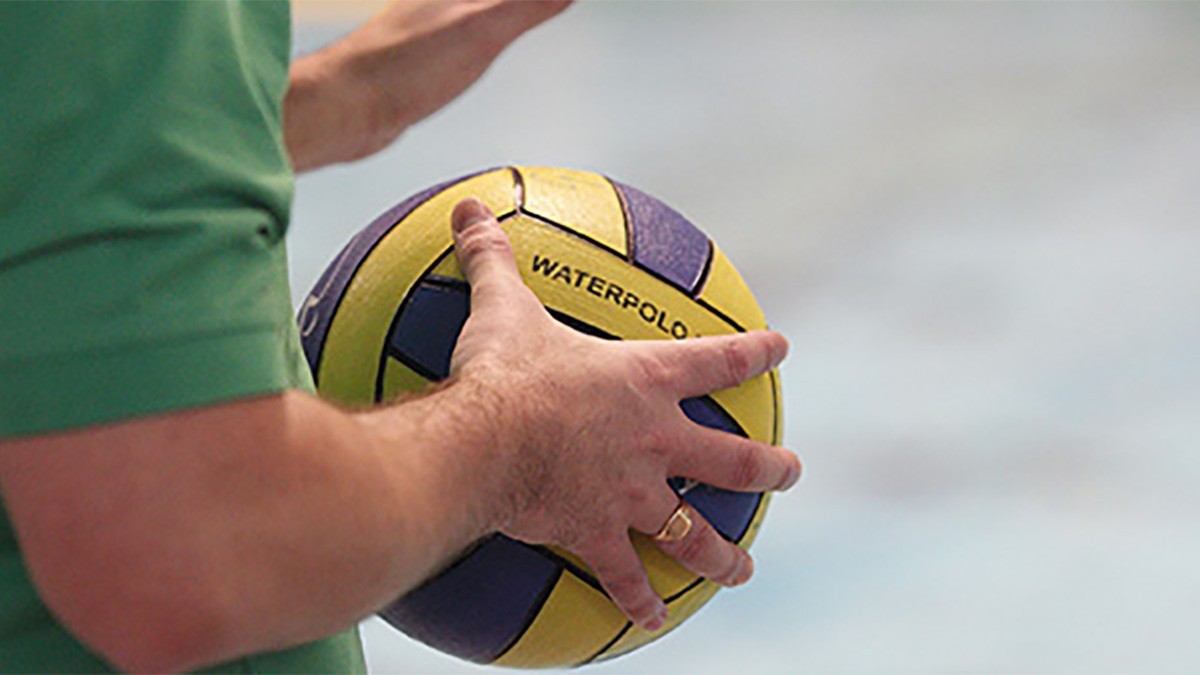 Development key as England and Great Britain take part in EU Nations tournament
April 25, 2022
England and Great Britain will go head-to-head in their opening game of the 2022 EU Nations Junior Women Water Polo Tournament.
Six teams have entered the competition, which takes place from 29 April to 1 May in Brno, Czech Republic.
England, Great Britain, Ireland, Lithuania, South Africa and hosts Czech Republic will play a series of round-robin matches to determine the winners of the tournament.
England and Great Britain face each other in the second game of the event on Friday 29 April.
Simon Tomlinson is the head coach of the English and British squads and he said there were different expectations for both teams.
It is England's players second taste of an international competition, while those selected for Great Britain are appearing in their maiden tournament on the European stage.
Improve team unity
On the England team, Tomlinson said: "This group of girls are looking to continue to develop as a team following their first tournament back in October last year. 
"They are hoping to really improve the team unity in and out of the water and start to step up against some tough opposition. 
"Emphasis will be on dealing with a higher level of physicality and adapting to a European way of playing water polo."
He hopes the British team will develop throughout the tournament.
Tomlinson said: "This is the first international tournament for this group and is the start of building the team ready for European qualification in summer of 2023.
"Team ethos and working for each other to develop and learn the new systems taught are the priority for this team."
England squad
Lucy Bullock (Otter)
Amélie Cornell (City of Liverpool)
Philippa Danielson (Croyden Amphibians / Otter)
Harriet Dickens (City of Manchester / Bolton School)
Jade Harper (South Derbyshire Water Polo / Hucknall)
Juliet Lyons (Croyden Amphibians / Otter)
Emily Mason (Cheltenham S&WPC)
Sabrina Radzik-Rahman (Watford)
Isobelle Robb (Tyldesley)
Madeline Roberts (Penguin)
Ruby Rosser (Worthing)
Nyah Tomlinson (Taunton / Exeter)
Charlotte Winstanley (Watford)
Head coach: Simon Tomlinson
Assistant coach: Katy Cutler
Goalkeeping coach: Rose Younger
Great Britain squad
Eve Barnes (Watford / Bedford Modern School)
Lucy Blenkinship (Tyldesley / Bolton School)
Amelia Brooksbank (City of Manchester / St Bedes & St Josephs)
Zara Christie (Dunfermline Water Polo Club)
Hannah Giles (City of Liverpool)
Fliss Lamont-Tuckett (Newton Abbot)
Amélie Perkins (City of Coventry / Cheltenham S&WPC)
Charlotte Pritchard (City of Manchester)
Lily Pryce (City of Manchester / St Bedes & St Josephs)
Hannah Pyper (City of Liverpool / Bridgefield)
Lily Ross (Cheltenham S&WPC / Andover)
Laura-jean Skelton (Rotherham Metro / City of Sheffield)
Lillie Standen (Mid Sussex Marlins / Worthing)
Head coach: Simon Tomlinson
Assistant coach: Matt Wright
Goalkeeping coach: Rose Younger