Otter in Porto for LEN Euro League 2016 prelims
February 4, 2016
London Otter are heading off to Porto this weekend to compete in Group C of the LEN Euro League 2016 Preliminary Round.
The English side, who finished fourth in last year's British Water Polo League, will face last year's LEN Euro League champions Olympiacos, as well as 2015 LEN Trophy runners-up Padova, Greek side Vouliagmeni and hosts Clube Fluvial Portuense.
"Water polo in Europe is fantastic – there are huge crowds who go wild and the players are local heroes," – Peggy Etiebet.
The team will be lead by captain Peggy Etiebet, who played for Great Britain at the 2013 World Championships and 2014 European Championships.
"Water polo in Europe is a fantastic experience," said Etiebet, who helped Szentes land the Hungarian domestic title in 2014.
"There are huge crowds who go wild and the players are local heroes.
"To experience this frenzy and support for water polo is an experience all players should be able to have and it acts as a huge incentive for younger players to keep on with the sacrifices they make to try and become world class players.
Click here
to follow results from Porto on the LEN website.
"As a team, we want to consolidate and improve on all that we have been working on during our National League campaign. It's all about playing to the best of our ability, working hard and improving both as a team and individuals."
We caught up with the rest of the Otter squad as they prepared to take on the 'group of death' in Portugal…
How have you been preparing for such a tough competition?
We train together three times a week, with many of the team doing additional conditioning outside of our team sessions.
We've also been playing together in the British Water Polo League since September. We've been fortunate that the competition load has been heavier than normal, with three 'Super 5s' weekends in January, so we've got some good game practice under our belts in the lead up.
Having competed in the LEN Euro League for the past five years, we know what we're up against. The competition will be very tough so we have set ourselves realistic goals, both as a team and individually.
We know that we are the underdogs and have nothing to lose but we are just going to go as hard as we can, and enjoy playing water polo on an international stage.
What is the make up of the Otter squad?
The team is made up of experienced English players including captain Peggy Etiebet and vice captain Brooke Tafazolli, who represented GB at last year's World Juniors. Lizzie Dunn and Rebecca Mulchay have also represented Otter in LEN competitions multiple times over the last few years.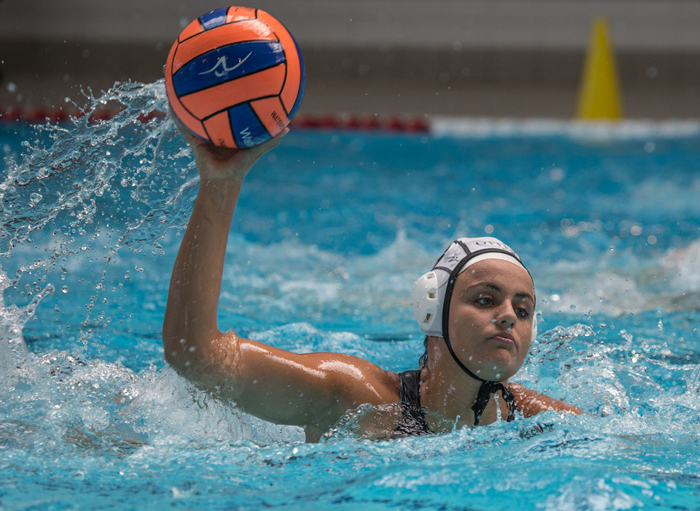 We also have five senior international players: Australians Tracey Allen, Kate O'Brian and Lex Higlett, Italian Claudia Ferrone and Scottish team member Holly Campbell.
There there are four under 18s on the team; Izzy Dean, Mhairi Nurthen, Kathy Rogers and Sophie Jackson, all of whom played for GB at the European Games in Baku last year.
What are the differences between domestic and European opposition?
International water polo is much faster and more physical. The players we will be facing are professional players who are highly skilled, very strong and extremely fit.
The main difference is the training and playing opportunities that young athletes in Europe get access to. It's always going to be tough lining up against a team who train together multiple times every day, compete week, in week out, have funding to pay some of the best players in the world and receive sport science support – physiotherapy, medical and nutrition.
With four games in such a short space of time, what do you plan to do to recover between each?
Eat, sleep, count our scratches and nurse our bruises!
Obviously it will be important to warm up and cool down for every game and get plenty of rest. We'll try and zone out a bit with movies, music or books or just having a laugh together and then start focusing and preparing for the next game.