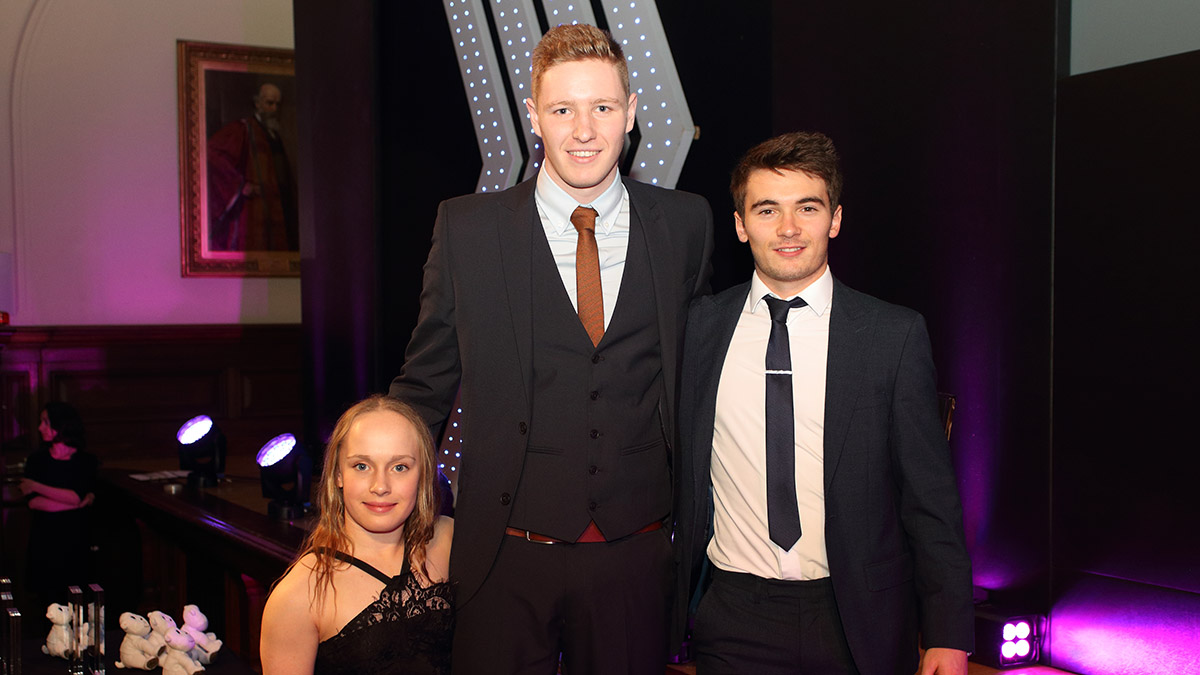 Dylan Green and Aaron Winstanley recognised at ASA Aquatics Awards 2016
December 2, 2016
Dylan Green and Aaron Winstanley won awards for water polo at the ASA Aquatics Awards 2016 on 26 November 2016.
Rio 2016 Paralympic S6 50m Butterfly champion Ellie Robinson and 2016 Olympic diving bronze medallist Daniel Goodfellow presented the awards.
Green won ASA Performance Athlete of the Year for Water Polo. He was referred to by the national coach as 'GB's most outstanding goalkeeper in recent years'.
Green said: "It's taken a lot of hard work. The support of coaches, friends and family, which has helped me to this award today."
Winstanley has an unfaltering dedication to his sport
Winstanley won the ASA England Programmes Athlete of the Year award for his unfaltering dedication to the sport.
He represents England and GB regularly in international games. When he is not playing or studying, he coaches at the Manchester Regional Training Centre and is a qualified water polo referee.
Winstanley said: "It's fantastic to get an award here today. We don't do it for awards. We do it to play and win games as a team, but it is fantastic to be recognised for the effort you put in."
Jane Nickerson, interim Chief Executive of the ASA, said: "We have many fantastic people involved in our sport and the annual Aquatics Awards are our opportunity to recognise the great contribution our volunteers, teachers, coaches and partners make every day.
"The Awards is also an opportunity to celebrate the many achievements within the aquatics community. From the individuals who have overcome personal obstacles to learn how to swim, to the athletes who have represented their clubs and country.
"All our nominees are great ambassadors for our sport and it is wonderful to be able to recognise their achievements."
Click here to view all of the award winners on the ASA Aquatics Awards page.