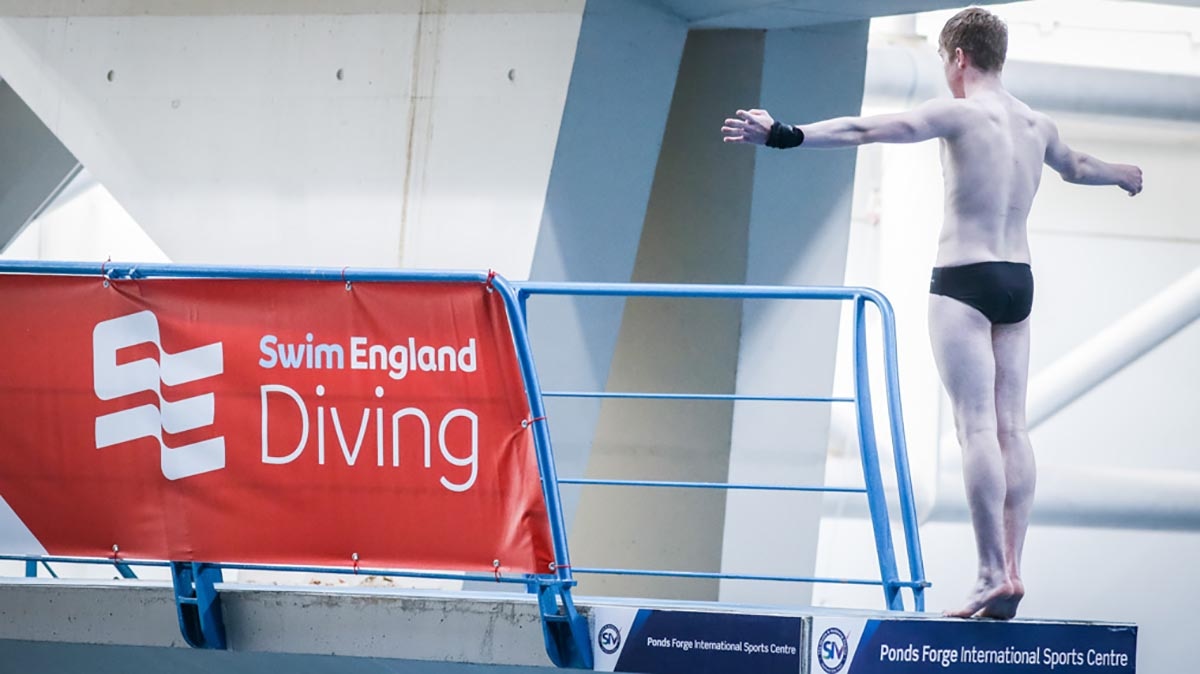 Swim England reveals route back to competitive diving action
March 10, 2021
Swim England has revealed its route back to competitive diving action and more dates for its Level X events.
A Roadmap detailing the phased stages for the return to competitive activity, outlines the journey for the return to the water.
First, a second series of the Level X Dryland Games will take place from the beginning of April until 15 May for all category two members.
Level X Diving will then head to the pool from 1 June with individuals from clubs up and down the country being scored on a number of technical skills in the pool.
The event will run until the end of August, where Swim England will celebrate the top divers from all participating clubs on a monthly basis.
The aim is then for the inter-club and regional competitions to return from September onwards.
Swim England will be publishing its Return to Competition guidance for diving clubs in May.
Lottie Thompson, chairperson of the Swim England Diving Leadership Group, said the decision to stage Level X Diving in pools from June was taken with the safety and wellbeing of competitors in mind.
Competitive action
She said: "We know that divers are keen to return to competitive action as soon as possible having been out of the water for so long.
"However, it's imperative that we put their safety first and they gradually build up their training to get competition ready.
"This will give members at all clubs the opportunity to work towards returning to competition at a set date and, most importantly, at a pace which is appropriate for them.
"In the meantime, the second series of the Level X Dryland Games will give members the chance to continue to develop their technical diving skills.
"We have been delighted with the response to the first series of the Level X Dryland Games and we are looking forward to seeing the stream on Facebook Live on Saturday 20 March."
Entries for the second series of the Level X Dryland Games will open on 1 April.
Full details on how to enter Level X Diving in June will be released in May and clubs will get the chance to attend webinars detailing how the event will run.
Lottie added: "We're excited to have a clear plan for the return to competition and are looking forward to events taking place once again."