Nathaniel Greig retains 1m title with hugely impressive final dive
June 30, 2019
Nathaniel Greig produced one of the highest scoring dives of the 2019 Swim England Diving National Age Group Championships to retain his 14-15 Years 1m title.
Greig, representing City of Sheffield Diving Club, was third going into the final round of the competition, behind Star Diving's Johannes Coetzee and his team-mate Arthur Turner-Rowe.
But he scored a huge 52.70 points for his final dive, an inwards two-and-a-half somsersaults in tuck position, to top the podium for the second time in 12 months.
It ensured Greig finished on 254.70 and gave him his first gold of the 2019 championships after winning a silver in the 3m contest and bronze in the platform.
Greig said: "I knew going into the last round that I was falling behind and I had to do something special – I had to get on the board and just do the dive well.
"That's what I had to do and I did. I'm happy with it obviously, but I could've done other dives better than I did.
"It's there at the end as a safety net, if I need it to pick me back up.
Special feeling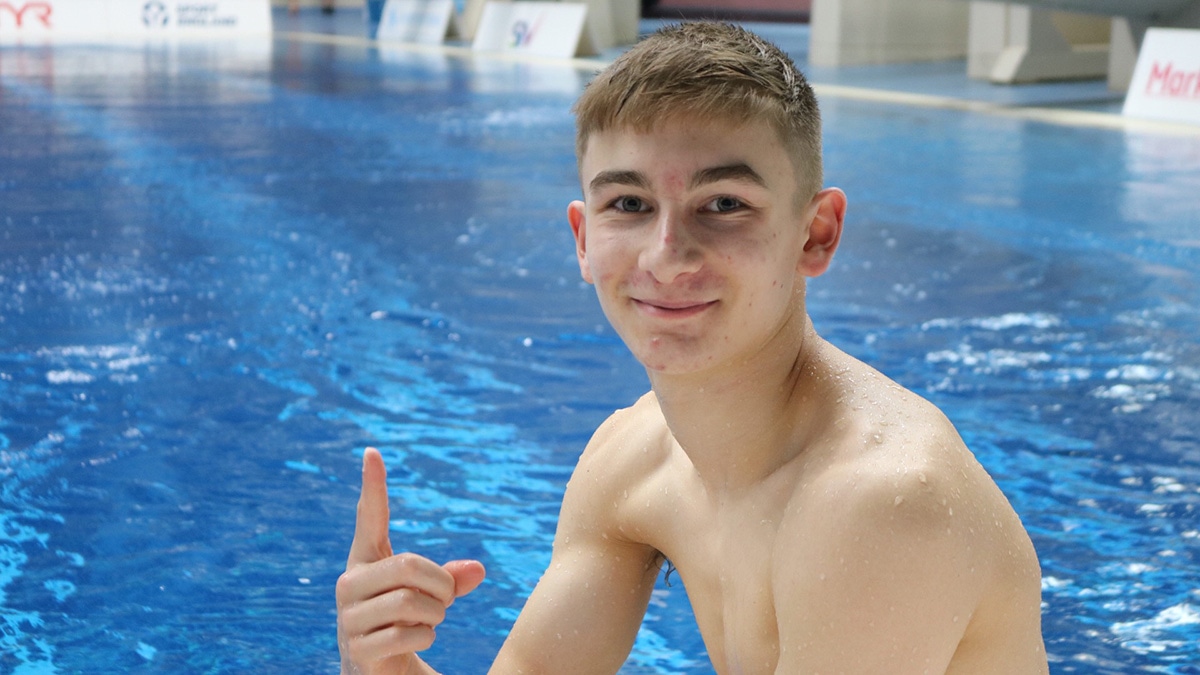 "One metre is my favourite board. To win it for the second time in a row is a special feeling, because it's my favourite.
"It's our home pool and it's a good feeling to be competing here.
"It's a really positive feeling to have everyone around you supporting you at all times, no matter what the dive is like.
"You know that even if you do a bad dive, you will still be cheered and clapped on. It's a good feeling.
"I've had some good dives and I've had some bad dives. Overall, it's been a fun weekend."
The lead changed hands several time with Coetzee among the main challengers for the gold but he failed to match the high score of Greig in the final round and had to settle for silver.
His score of 250.10 was 4.6 points behind Greig and he was only 1.4 clear of the bronze medallist Turner Rowe, who ended on 248.70.
Southampton Diving Academy's Oliver Cazaly won a commemorative gold medal after finishing with a total of 258.75
Cazaly, who is competing in the event as he missed the British Swimming Junior Elite Diving Championships due to a broken wrist, also won a commemorative gold in the 14-18 Years 3m Synchro.
Main picture: Will Johnston Photography