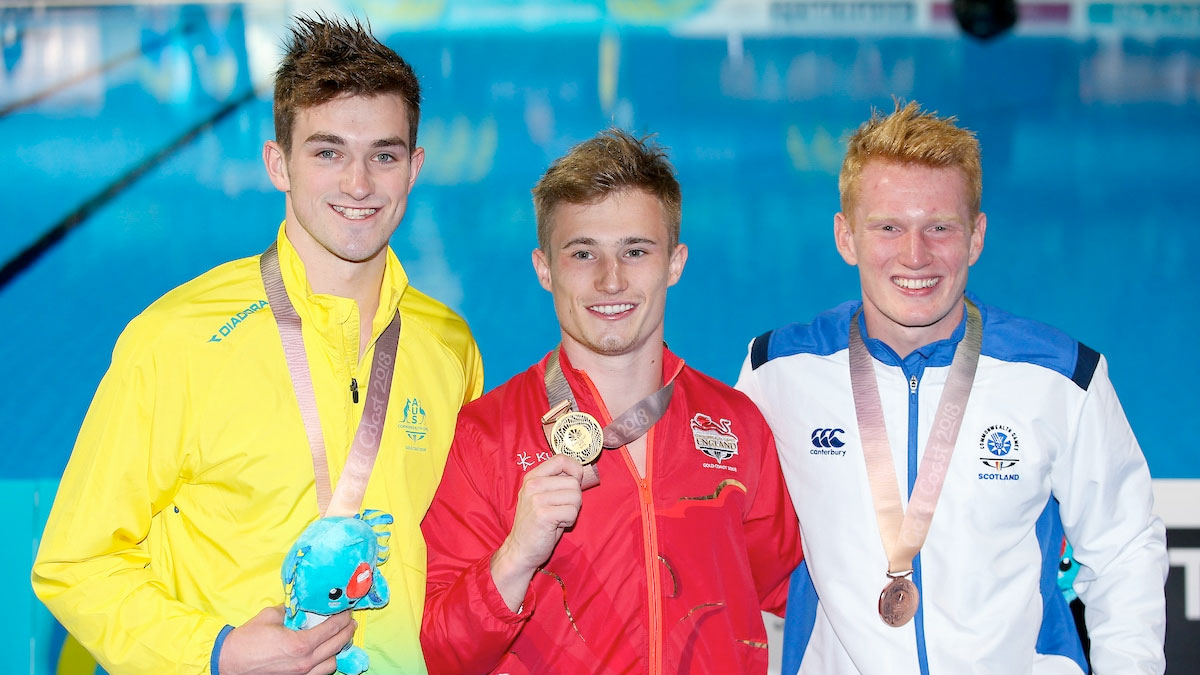 Laugher retains title on first day of Commonwealth Games
April 11, 2018
Jack Laugher (City of Leeds) retained his title in the men's 1m Springboard at the 2018 Gold Coast Commonwealth Games.
He finished the event a massive 26 points clear at the top of the leaderboard with a score of 438.00.
Laugher started the event as he meant to go on. He completed a huge first dive with a score of 75.00 as his back two and a half somersault in tuck position impressed the judges.
However, this wasn't his highest scoring dive. His inward two and a half somersault in pike scored an impressive 76.50.
Laugher, who dived last in each round after winning the morning prelim, managed to hold his nerve throughout, scoring more than 70 for all six dives.
Laugher said: "Everything was really good today. No dropped dives, really good tops. My finishes were a little bit shaky on the water but I think that was just nerves.
"Trying to defend the title is difficult. Conditions out here are difficult as well. But overall I'm really happy with my performance."
Australia's James Connor took the silver medal with a score of 412.45, while Scotland's James Heatly was third after scoring 399.25.
Haslam brothers compete in debut Commonwealth Games final
Brothers Ross (City of Sheffield) and Jack Haslam (City of Sheffield) also competed in the 1m Springboard final at their debut Games. At the end of the final, Ross was in seventh and Jack in 10th.
Ross started strong and was in second position at the halfway point. His dives then took a turn with his fifth dive, a backward two and a half somersault in tuck, scoring just 30.00 points. He finished the competition with a total score of 368.85.
Jack, who won the British 3m title earlier this season, finished with a score of 325.05.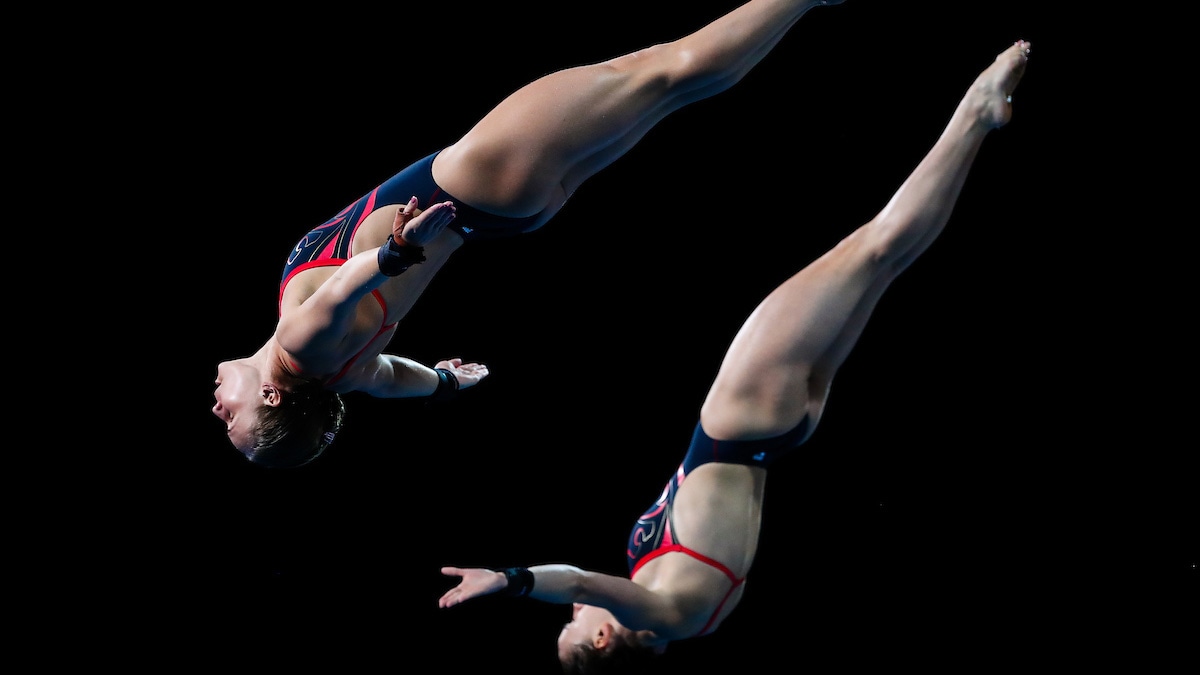 Commonwealth Games debut for Birch and Toulson
Robyn Birch (Dive London) and Lois Toulson (City of Leeds) marked their Commonwealth Games debut with a fifth place in the women's synchronised 10m Platform final.
The duo ended on a high note with their best dive of the competition. Their back two and a half somersault with a one and a half twist in pike scored 70.08 which took their total up to 282.48.
Malaysia's Jun Hoong Cheong and Pandelela Rinong Pamg took the title with a score of 328.08 while Canada's Meaghan Benfeito and Caeli McKay won silver after scoring 312.12.
A second Malaysian team took home the bronze medal. Men Yee Leong and Nur Dhabitah Sabri finished on 308.16.