Hundreds of talented divers set to compete in Leeds for the National Skills Finals
July 14, 2023
There is set to be another great atmosphere at the Swim England Diving National Skills Finals 2023, with hundreds of talented athletes making the trip to Leeds for the competition.
More than 200 entries have been submitted across the 12 events – with six boys and six girls events taking place.
The event is held for divers who have achieved the qualification standard at a regional qualifying event.
Following a successful running of the competition in 2022, the finals will once again be hosted by the Swim England North East Region.
The action will return to the John Charles Centre for Sport in Leeds across Saturday 15 and Sunday 16 July.
Fantastic to see
Ahead of the competition, Swim England North East Region diving manager, Helen Dutton, said: "It is fantastic to see so many divers having achieved the qualifying standard this year.
"This is a clear sign that standards are heading back in the right direction post Covid."
In total, there will be five sessions of diving, with three scheduled for Saturday and two on the Sunday.
The Saturday will see the Girls Groups D1 and D2, Girls Groups C1 and C2, Boys Group E and Boys Group B+ events.
Kicking off the start of the day on Sunday will be the Boys Groups C1 and C2, followed by the Girls Group E, the Boys Groups D1 and D2 and the Girls Group B+ events.
Due to the high number of entries in the Girls Group B+ event, the final session of the competition has been split.
The popularity of that event is also encouraging ahead of 2024, when the categories will align to the Diving National Age Group Championships, meaning there will be a Group A category allowing divers aged 16-18 to continue within the sport at this level.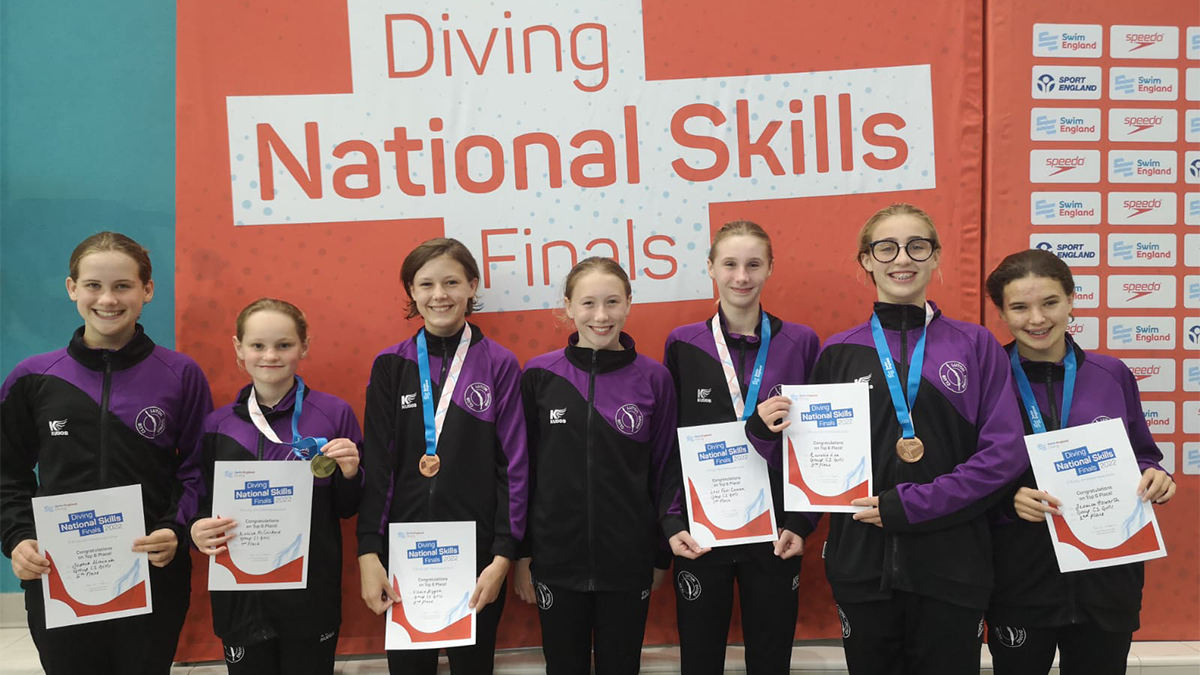 Last time out, the home club in City of Leeds started strongly and claimed two gold medals in the first morning session through Tallulah Taylor and Lucas Bishop.
However, it was Luton Diving Club who dominated the podium on day one – winning three of the six golds on offer.
Those were awarded to Joshua Saxton, Kaila McCrickard and Lois Fell-Cowen, with City of Sheffield's Alex Christian also clinching golden glory.
The second day of action saw athletes from Southampton Diving Academy and Star Diving Club Guildford step onto the podium.
The clubs won two golds each to claim four of the six titles – with City of Sheffield and Luton also adding a gold each to their tallies.
Southampton's Ryan Spiteri and Josh Crowley were the gold medal winners for their club, while Eva O'Reilly and Leo Robinett secured success for Star Diving Club.
To keep up with all the results across this year's competition, visit the DiveRecorder website.