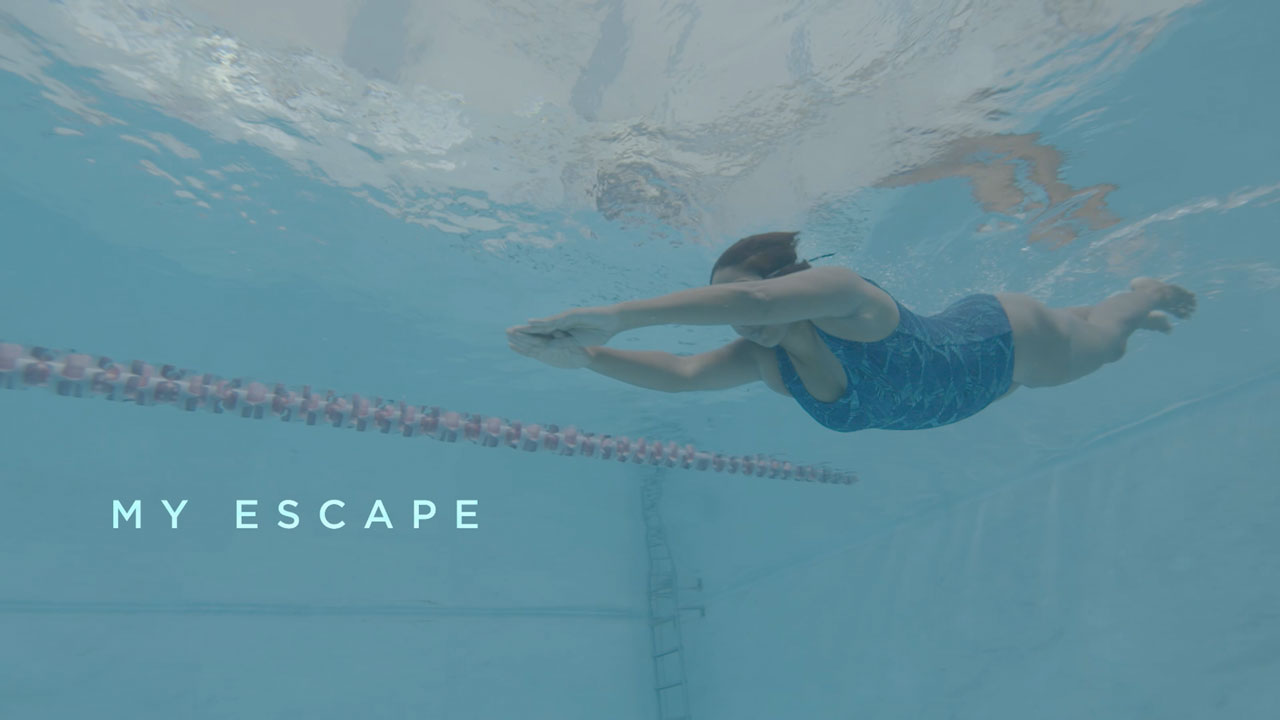 Escape The Stresses Of Busy Life
20/10/2018
In October 2018, we launched the third wave of our #LoveSwimming campaign, raising awareness of the benefits of swimming and encouraging participation across the country. The third wave was called 'Escape The Stresses Of Busy Life'.
Escape The Stresses Of Busy Life
Escape the stresses of busy life by making time for a swim at your local pool.
The swimming sector has released the next chapter in the #LoveSwimming campaign encouraging adults, in particular females, to escape the stresses of busy life by making time for a swim at their local pool.
Watch the video
Mental health is becoming an increasingly talked about issue. According to the charity Mind, one in four British adults experience a mental health problem in any one year and 80% of mental illness is related to anxiety and depression.
'Escape' reflects the extremes of fast-paced modern life and the impact it can have on your mental health, in stark comparison to the unique environment offered by swimming.
Swimming provides the ultimate block to external stimuli. The inability to see almost anything except the line at the bottom of the pool and hear nothing but your rhythmic breathing creates the ultimate moving meditation. Check out our latest blog from our resident Swim England qualified coach, Lucy Lloyd-Roach.
Our film features real women who have seen the positive effects of swimming in coping with their mental health issues. This comes following a recent YouGov poll which highlights swimming as key activity to help mental wellbeing, with over one million people with mental health conditions benefitting from the activity.
To read about the real-life experiences of the women featured in the campaign visit personal stories.
Get in the pool
We are encouraging people across the country to #LoveSwimming with us. Simply enter your postcode into pool finder below for a list of your nearest swimming pools.