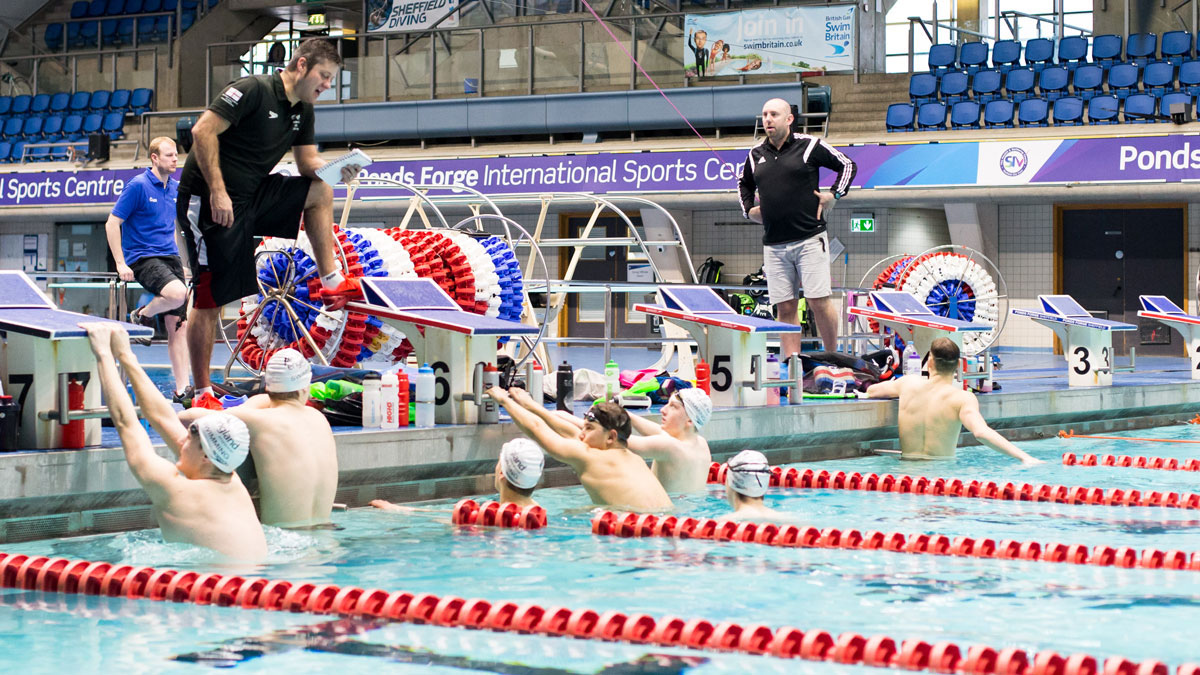 Pathway Coach Development Programme is hailed by graduates as applications open
July 1, 2019
Graduates from the Swim England Pathway Coach Development Programme have hailed the 'insightful' course as applications for the second wave officially opened.
A total of 17 coaches completed the inaugural programme and described it as 'invaluable opportunity to develop personally and professionally'.
Now the search is on to find the second cohort of coaches from across the country.
Greg King-Limb, the assistant director of swimming at Mount Kelly, was one of the 17 who took part in the first Pathway Coach Development Programme.
He said: "The Pathway Coach Development Programme not only provided an invaluable opportunity to develop personally and professionally but has created a new and exciting coaching support network around the country, allowing us to share ideas, source guidance in difficult times and feel more connected with coaches from across every region.
Hugely insightful
"The workshops combined both challenge with inspiration, allowing us to reflect on our individual successes as well as recognise the next steps in our coaching journeys to improve the quality of coaching we deliver on a daily basis.
"The opportunity to learn and reflect away from our normal coaching environment proved to be hugely insightful, productive and enjoyable".
And James Richards, head coach at City of Gloucester Swimming Club, said
He added: "The Pathway Coach Development Programme gave me the opportunity to have a really detailed look at my own coaching process whilst surrounded by like-minded coaches.
"I found the process very intellectually stimulating and have grown in confidence in my own coaching style.
"The programme has given me a wider coach support network of 'critical friends' who are willing to share ideas and give you honest feedback.
"I thoroughly enjoyed the programme and it has benefitted me in my own coaching process, mentoring and supporting my assistant/junior coaches and managing my work-life balance."
Another graduate, Karen Pinniger, from City of Norwich, added: "The Pathway Coach Development Programme developed my confidence.
"The course encourages insightful discussions that allowed me to challenge my approach to my role."
Applications close on 22 July
Up to 18 coaches will be selected for the programme and anyone interested in applying must have completed their senior coach certificate or be qualified to Level 3.
They will predominantly be coaching age group profile swimmers, aged between 10 and 14 years, who are competing at the British Championships or Swim England summer and winter meets.
And they must also be engaged with Swim England Talent Regional and or National Pathway Programme as a coach within the 2017 or 2018 programmes
Applications for the scheme have now opened and will close on Monday 22 July.
Those successful will take part in five one-day workshops over the 14-month schedule, receive up to three peer coaching learning sessions and have opportunities to observe and participate in coaching sessions at Performance Swimming Environments across England.
The cost for the five workshops, peer mentoring sessions and attendance at the National Coaching Conference 2020 is £300.
To find out more about the Swim England Pathway Coach Development Programme, email joanna.jones@swimming.org.