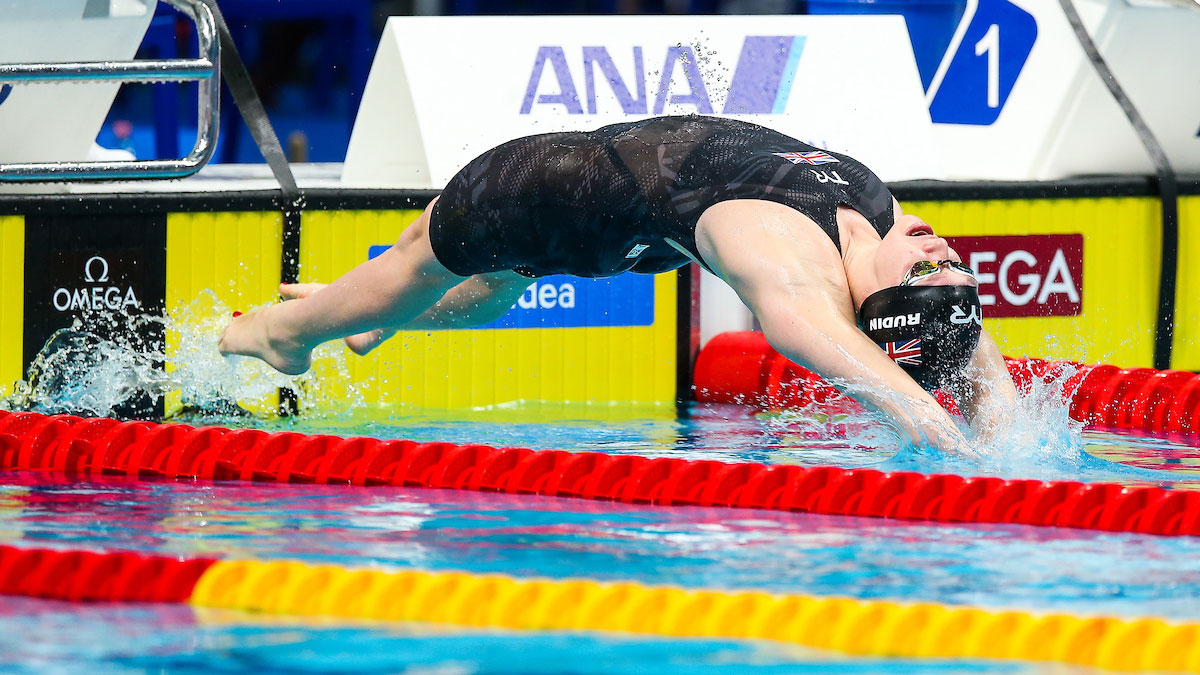 Rudin ready for amazing opportunity
March 29, 2018
Rosie Rudin says she cannot wait to take part in a once-in-a-lifetime experience when she competes in the Commonwealth Games on Australia's Gold Coast
The 19-year-old City of Sheffield swimmer earned her place in Team England's squad when she clocked 4.39.95 in the 400m individual medley at Swim England's National Winter Championships.
DOB: 14/08/1998
Club: City of Sheffield
Coaches: Russ Barber
CWG: Making debut at Gold Coast 2018
She took the silver medal in that race – behind Team England teammate Aimee Willmott – but earned a bigger prize with selection for the Commonwealth Games.
And having missing out on a spot in the team that went to Glasgow four years ago, Rudin admits she is eager to make up for lost time.
Once-in-a-lifetime experience
"I remember in 2012 having the Commonwealth Games in the back of my mind," said Rudin. "I wanted to strive towards it but in 2014 I just missed the qualification for it.
"I wanted to qualify this time around so it's been in the back of my mind for a while.
"It's an amazing opportunity, a once-in-a-lifetime experience and I cannot wait."
Rudin said her performance at the National Winter Championships had been a boost after a disappointing display on her World debut in Budapest.
"It was very emotional as I had a disappointing worlds," said Rudin, who was 21st in the 200m Back in her only event in Hungary.
"I wanted to go to Sheffield and prove to myself I could do it.
"I was quite far off my personal best which was quite disappointing in that respect. I had a long chat about what I could learn from it and what to do moving forwards and that reassured me to get back on track."