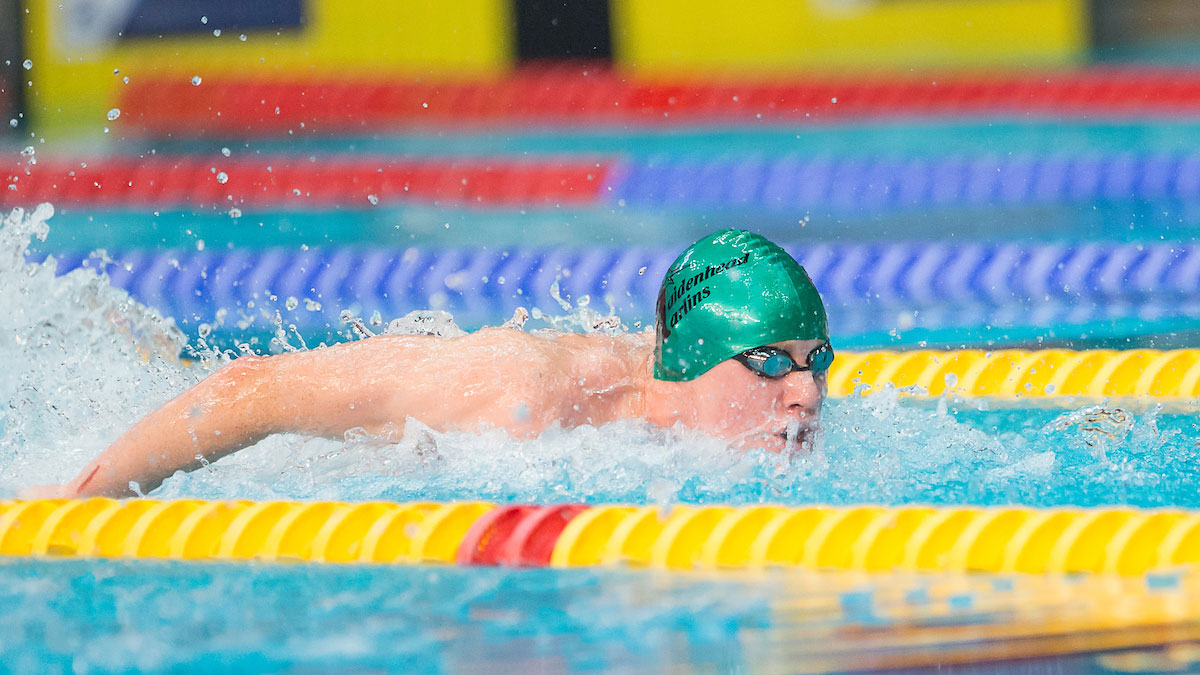 Tom Dean seals first British title in 200m IM
March 3, 2018
Tom Dean landed his first British senior title with a 200m IM British age group record in the 200m Individual Medley at the British Swimming Championships 2018.
The 17-year old Maidenhead swimmer put clear water between himself and the field in Edinburgh, finishing a full two seconds clear in 1:59.88.
Rio 2016 Olympian Tim Shuttleworth took bronze in 2:03.61 while Wales' Xavier Castelli split the pair on 2:02.23.
But there was no keeping with Dean in the final as he broke the two-minute mark for the first time.
"It's amazing – I'm over the moon," said Dean. "I knew I had to get my stroke up on the backstroke and then just carry the momentum through for the first of the race."
The teenager won the European Junior title in Netanya last summer and will hope to defend his crown this term, after sailing under the qualification time for the 2018 event in Helsinki.
Holly Hibbott defends British 400m Free crown
Holly Hibbott landed her second British gold in as many nights as she finished second in the 400m Freestyle.
While she touched behind Spain's four-time Olympic medallist Mireia Belmonte (4:09.08), the Stockport Metro swimmer was the first Brit home in 4:11.86.
The time was enough to defend the title she won 12 months ago in a personal best 4:06.37.
"I'm really pleased with that swim," said Hibbott. "It's hard to race fast when training is tough so I'm pleased.
"I've been fine-tuning everything I've done so far this year so when I come to the big meets I can race faster."
Hibbott will be hoping to improve on her PB at next month's Commonwealth Games at the Gold Coast, where she will make her debut for Team England.
City of Sheffield's Ellie Faulkner also made the podium in the 400m Free, taking bronze in 4:14.61.