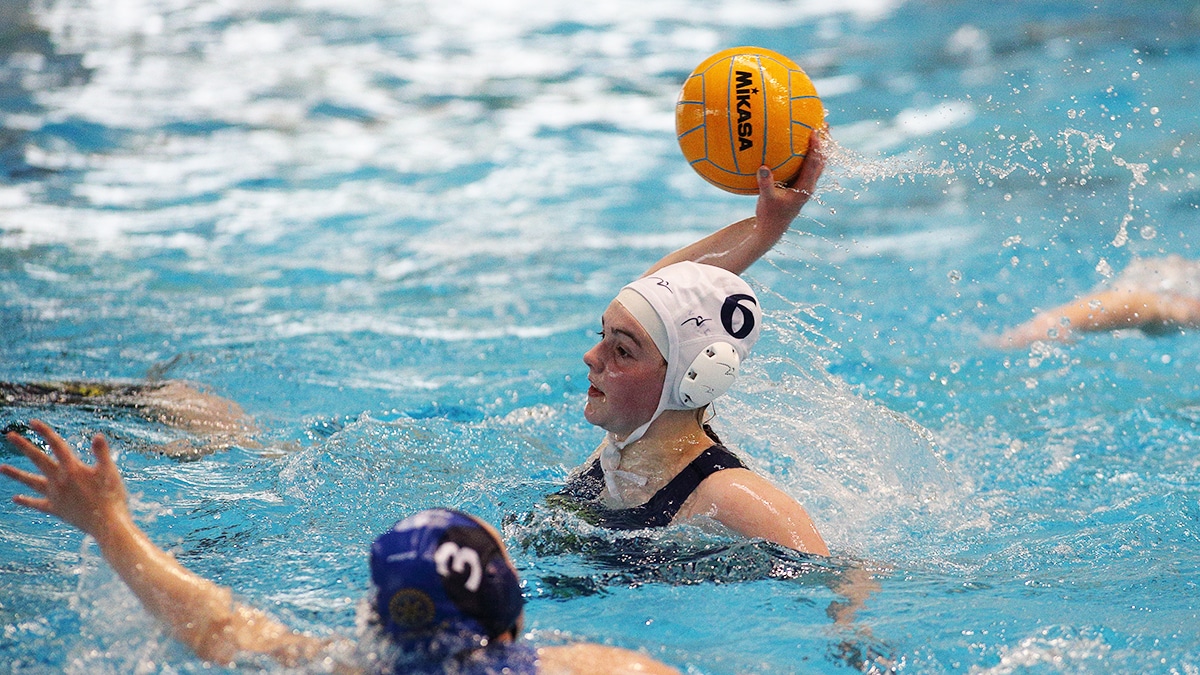 London Otter and Manchester sail through unbeaten
March 16, 2017
News and Blogs
London Otter and City of Manchester finished top of their respective groups in the Girls U19 National Water Polo Championships 2017.
The preliminary rounds took place at the Grantham Meres Leisure Centre on Saturday 11 March.
Defending Champions, London Otter, kick-started their campaign in Group A with an easy defeat over City of Bristol. They scored nine goals in the first two quarters of the match, with Cecily Turner, and Jordan Parsons taking two apiece.
Otter's second victory came in match four of the preliminary rounds, where they beat Hucknall 7-1, proving themselves a dominant force. This time it was Katy Cutler who took top goal scorer, taking three overall.
Otter's most impressive victory came against Cheltenham, in which Cutler managed to see five to the back of the net. They finished the match 15-3.
The other team to make it through from Group A were Hucknall. Despite a defeat against the London side they were not deterred. They won both of their other matches, beating Cheltenham 8-4 and City of Bristol 7-2.
City of Manchester top Group B
City of Manchester came out strong, scoring a goal after just 25 seconds of play. A determined City of Liverpool side returned with a goal of their own just 20 seconds later.
It was a hard fought battle. Although Manchester looked dominant with a two goal lead after half time, it was by no means a sure thing. The match ended 5-4 to City of Manchester, after Anya Clapperton secured two goals in the second half.
Spurred on by their success, City of Manchester then ploughed through the Otter Futra side in the final match of the preliminary rounds. They finished 9-0, with Clapperton taking four goals over the course of the game.
Liverpool also made it through the group stages, beating Otter Futra in their first match of the day, winning 5-1.
Results and Group Tables
Group Stage Results

Group A
Otter
9 – 3
City of Bristol
FT
Hucknall
8 – 4
Cheltenham
FT
Hucknall
1 – 7
Otter
FT
City of Bristol
7 – 3
Cheltenham
FT
Otter
15 – 3
Cheltenham
FT
City of Bristol
2 – 7
Hucknall
FT
Group B
City of Liverpool
5 – 1
Otter Futura
FT
City of Liverpool
4 – 5
City of Manchester
FT
Otter Futura
0 – 9
City of Manchester
FT
Group A

Team
P
W
D
L
GD
Pts
Otter
3
3
0
0
24
6
Hucknall
3
2
0
1
3
4
City of Bristol
3
1
0
2
-7
2
Cheltenham
3
0
0
3
-20
0
Group B

Team
P
W
D
L
GD
Pts
City of Manchester
2
2
0
0
10
4
City of Liverpool
2
1
0
1
3
2
Otter Futura
2
0
0
2
-13
0