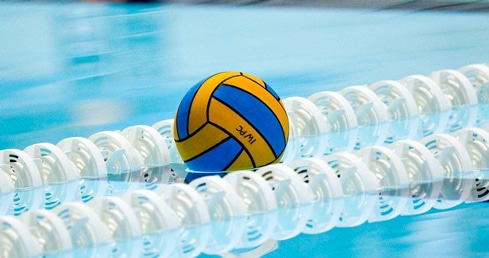 Men's U19s water polo squad selected ahead of 2020 European qualifiers
April 3, 2019
A squad of 24 have been selected to represent Great Britain U19s men.
The athletes have been chosen following two trials and they will now play a number of games this year ahead of the European Championships qualifiers in May 2020.
Players from the U17s squad will also be eligible for selection when their current programme finishes.
The team will train at Manchester Aquatics Centre and East Manchester Leisure Centre and have already entered into tournaments in an attempt to aid with the squad selection process.
They will travel to Croatia in August and Barcelona during September which will provide opportunities to see how the players cope with travel, staying away and competing against strong opposition.
Busy time ahead
Dean Walker, Great Britain U19s head coach, said: "I'm excited to have been appointed head coach and I'm looking forward to building as strong a squad as possible over the next 12 months as we prepare for the 2020 European qualifiers.
"The boys selected, after the recent trials, have a busy time ahead as they train for upcoming competitions in Croatia and Barcelona. This is to give them a high-quality competition and bond as a group.
"We have monthly training sessions planned at the world-class facilities in Manchester and training camps being planned to get the squad together as often as possible."
Andy Fuller, Swim England water polo development manager, said: "I would like to congratulate those athletes selected for international representation.
"Whilst recognising the achievement of being selected to represent your country, I know these young players are aware that this heralds the start of a new journey as they develop as a squad in preparation for their European campaign."
Current U19 Great Britain Men's squad
Thomas Manley (Newton Abbot)
Elliot McHugh (Penguin)
Thomas Cameron (Dunfermline/Caledonia)
Dominique Zahra (Warrender/Caledonia)
Thomas Hunt (Cheltenham)
Ben Stephenson (Sedgefield WPC)
Sam Swainson (Rotherham Metro)
Matthew Kendall (Bridgefield)
Yalin Gulen (Watford)
Conor Lynch (Warrington)
Joe Hubble (Bristol)
Marcus Crompton (Manchester)
Oliver Stanley (Cheltenham)
Petar Djordjic (Watford)
Lewis Waite (Welsh Wanderers)
Dan Harris (Ipswich)
Ollie Chilcott (Newport)
Adam Page (Watford)
Zac Corcoran (Watford)
Connor Charles (City of Sheffield)
Elliot Hurst (Crawley/Worthing)
Oliver Wright (Newton Abbot)
Matyas Molnar (Watford)
Harrison Peel (Crawley/Otter)