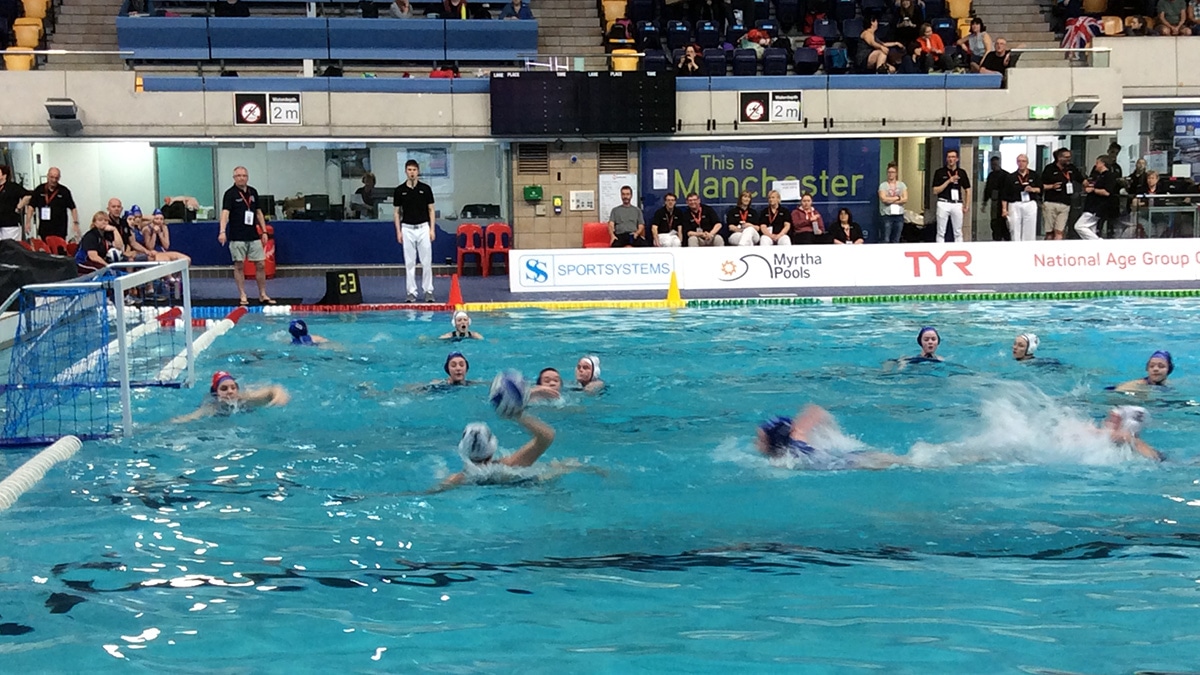 Clubs begin quest to win National Age Group Championships
February 22, 2019
A total of 47 clubs and 726 players are set to begin their quest to be crowned Swim England Water Polo National Age Group champions.
The U17 boys and girls competitions kick off on Saturday 23 and Sunday 24 February as the preliminary tournament begins – with the U19s in action for the first time on 2-3 March.
They are all bidding to reach the finals at the Liverpool Aquatics Centre on Saturday 13 and Sunday 14 April.
Andy Fuller, Swim England Water Polo Development Manager, said: "The National Age Group Championships provide a wonderful platform for our young players to showcase their talents.
"It also allows young people to come together from across the country and be part of a tremendous shared experience.
"The Championships serve as an opportunity for clubs in the respective age groups to compete against their peers on a national scale and catch the eye of national team selectors.
"It also provides coaches with the chance to gain insight into the different practices and techniques being used to develop players across the country.
Tireless work
"I would like to thank all of the coaches, players and team volunteers for their hard work in preparing for the competition and all of the event staff and volunteers for their tireless work in organising the championships and ensuring they are able to go ahead.
"Good luck to all the teams taking part."
Cwm Draig, City of Sheffield, Caledonia, Nova Centurion, City of Bristol are in action at the The Jason Kenny Centre, Bolton, in Preliminary Group A of the boys' U17 championships, with Northampton, West London Penguin, Beckenham, City of Cheltenham, Bridgefield competing in Group B on Sunday 24 February at Grantham Meres Leisure Centre.
Walsall Gala Baths is the venue for City of Liverpool, Nova Centurion, Otter Futura, Otter, Watford, Kirkintilloch in the U17 girls Preliminary Group A on Saturday 23 February, while Worthing, Cheltenham, City of Sheffield, Iceni, Newton Abbot will contest the Group B games at Northampton School for Boys on the same day.
Last year, City of Manchester were crowned U17 boys champions, with Caledonia taking the U19 title.
In the girls' competition, Newton Abbot won the U17 event, while Otter triumphed in the U19 contest.