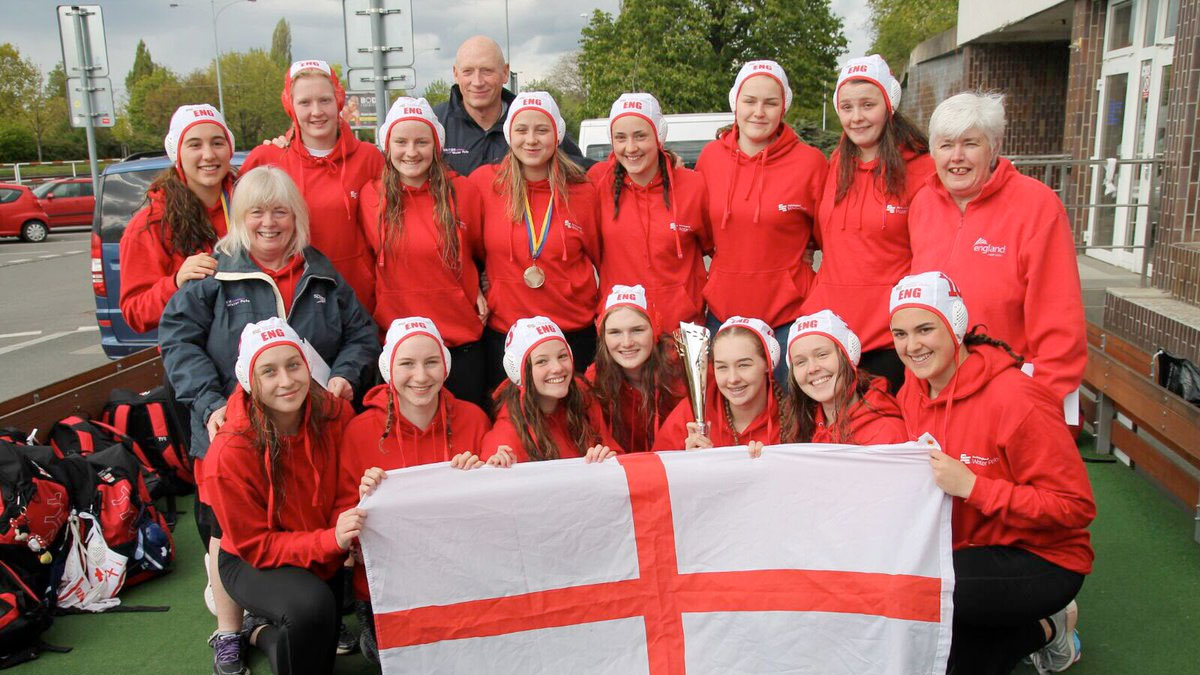 Water polo team manager Eileen Selvey announces retirement
October 26, 2017
Water polo team manager Eileen Selvey has announced she is retiring from the sport.
Eileen has been looking after polo squads and their coaches since volunteering as a chaperone and team manager with the National Academy in 2008.
Her first junior national appointment was with the British Youth women in 2009, taking them to Germany a year later for a training camp.
With more than 30 excursions behind her, Eileen's last trip was to Novi Sad in Serbia where the GB girls enjoyed their finest moment, finishing sixth at the European Junior Championships.
Eileen was magnificent for our programme
Nick Hume, who was head coach of the squad in Serbia, said: "It's hard to put a finger on exactly what Eileen brought to the programme.
"She is the wolf in sheep's clothing. What Eileen wants, Eileen got, which was magnificent for our programme. Eileen ia hugely efficient, totally driven, reliable, always conscientious and completely lovable.
"For Eileen, 90 per cent of her work took place behind the scenes arranging and organising camps and comps before we'd turn up and expect it to be done. This meant she would, and often did, fall asleep in team meetings – or at a table when I was talking to her. She wasn't in it for the polo, she was in it for the people.
"Anyone who knows her will instantly recognise her calling card of a great big cackle, a grab of the wrist, a big hug and an 'ello darlin' in her finest Queen's English. I will miss joking with her, her easy-going manner (most of the time) and warm smile."
She would just wave her magic wand
Assistant coach Sue Webb added: "We have a great time working with Eileen. She has always been very professional in her work, getting us to all the places we need to be and on time.
"One of Eileen's famous sayings was, after me or Nick saying we want something, "I will just wave my magic wand". But she always got us what we wanted!
"She will not only be missed by the girls as a motherly figure but hugely by me and Nick."
Jim Caulfield, who was also a national head coach who worked with Eileen, said: "She was an excellent TM to work with.
"She was always very good with the girls and it's fair to say there was never a dull moment. Meal times were always a challenge if you were sat next to Eileen!"