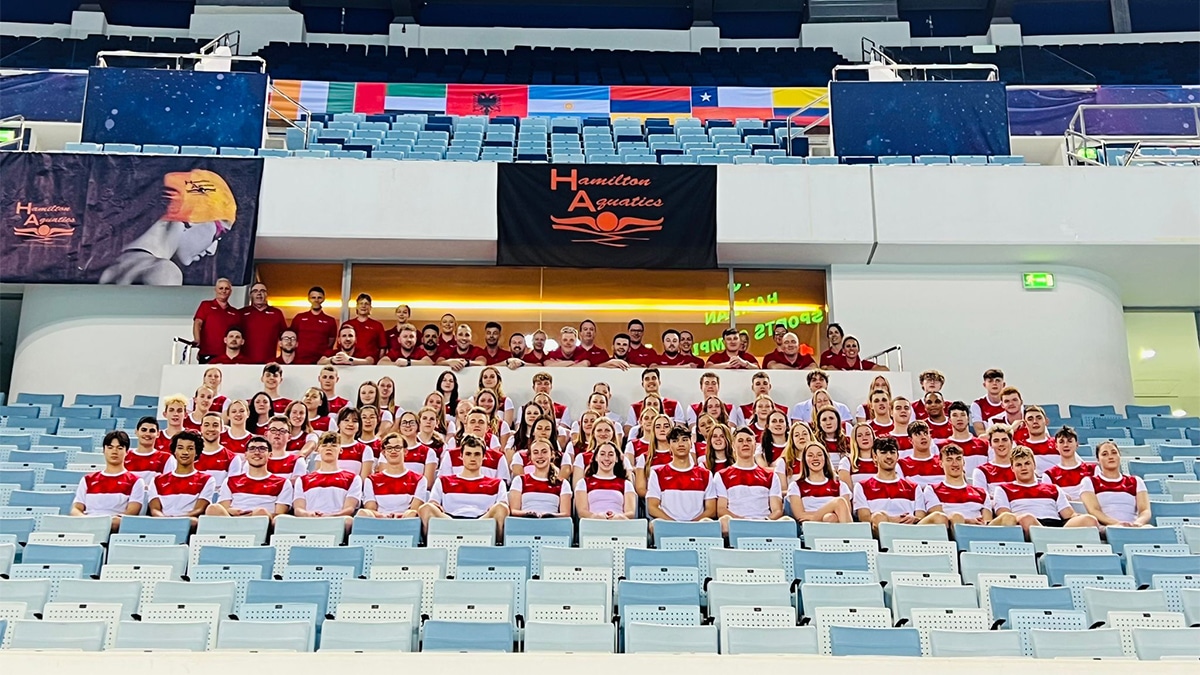 DiSE swimmers taking part in 'invaluable' Dubai training camp experience
February 10, 2023
A group of 75 DiSE swimmers from clubs up and down the country are taking part in a week of training and competition in an offshore camp in Dubai.
Hamilton Aquatics, one of the nations' most prestigious swimming clubs, welcomed the group on Tuesday where the cohort of swimmers have undergone three high-performance training sessions at the Hamdan Sports Complex.
They will then take part in a further three days of racing at the Middle East Open and Junior Championships (MEOJC) where Swim England's team was awarded the top visiting programme in 2022.
This year's competition will run from Friday 10 to Sunday 12 February with the young swimmers given the opportunity to compete against their counterparts from across the globe.
More than 900 swimmers have entered the event with competitors from 54 international academies taking part.
The group are joined in Dubai by a 27 strong workforce which includes Swim England talent staff, coaches, physiotherapists, strength and conditioning coaches and an athlete lifestyle advisor.
Darren Sims, DiSE assessor manager, said the training camp gives the swimmers the chance to develop both in and out of the pool.
He said: "This is a really exciting and invaluable trip for our swimmers and we're delighted to be able to give them this experience.
"We've got an incredible team of coaches and staff travelling to Dubai to share their knowledge with the group to help prepare and support them as they go into the competition.
"For some this might be their first opportunity to represent Swim England internationally, and I'm sure they'll be able to use this experience to help them develop both their swimming and life skills."
About DiSE
The Diploma in Sporting Excellence (DiSE) is an industry-leading, two-year programme that aims to harmoniously combine the studies and high-performance training of athletes across each aquatic sport.
The programmes' extensive alumni include many inspirational athletes such as Adam Peaty, Rebecca Adlington, Alice Dearing and Jessica-Jane Applegate.
You can find out more about this unique course by visiting the following links for swimming, diving, artistic swimming, and water polo