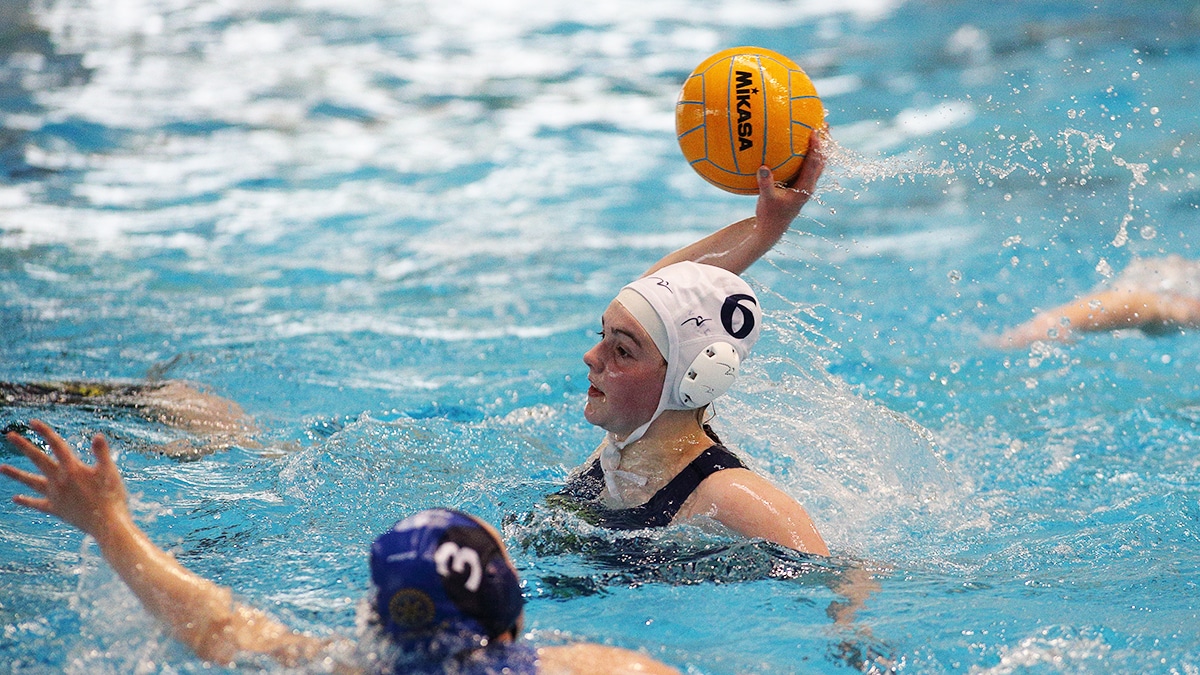 National Age Group Championships set for some 'high quality' water polo
December 16, 2021
The Swim England Water Polo U15 National Age Group Championships are just around the corner and will see 25 teams competing in Ponds Forge.
It will mark the return of national competition for the age group players and is expected to consist of some 'high-quality water polo' from the teams.
The event is due to be held from 18-19 December, with the boys' competition taking place on Saturday 18 and the girls' on Sunday 19.
The 2019 edition of the event saw Sedgefield being named winners of the boys' competition while Otters came out victorious on the girls' side.
Fifteen boys' teams will be in attendance and will be primed to do battle across five stages of matches. They are:
Cwm Draig, Watford, Grantham, City of Sheffield, City of Manchester, Warrington, Worthing, City of Birmingham. Devonport, Northampton 1, West London, Penguin 1, Northampton 2, North London, West London, Penguin 2, and Beckenham.
On the girls' side, teams from Croydon Amphibians, Devonport, City of Manchester, City of Liverpool, West London Penguins, Grantham, City of Sheffield, Watford, Worthing and Cheltenham will be striving to get to that all-important gold medal match.
'Opportunity for quality water polo'
Norman Leighton, Swim England talent officer – water polo, said: "It's exciting to be welcoming the youth of our sport back to Ponds Forge for national competition once again.
"This event was a thrilling one in 2019 with lots of potential and promise being shown by the young up-and-coming players who took part.
"Hopefully, this competition provides an opportunity for high-quality water polo matches to be played amongst the teams who have undoubtedly been working hard in preparation."
The live scoreboard for all results throughout the course of the competition will be available from Saturday 18 December via this link.
All those due to attend the Championships are asked to familiarise themselves with the Covid-19 guidance for the event before arrival and ensure to follow the recommendations listed.