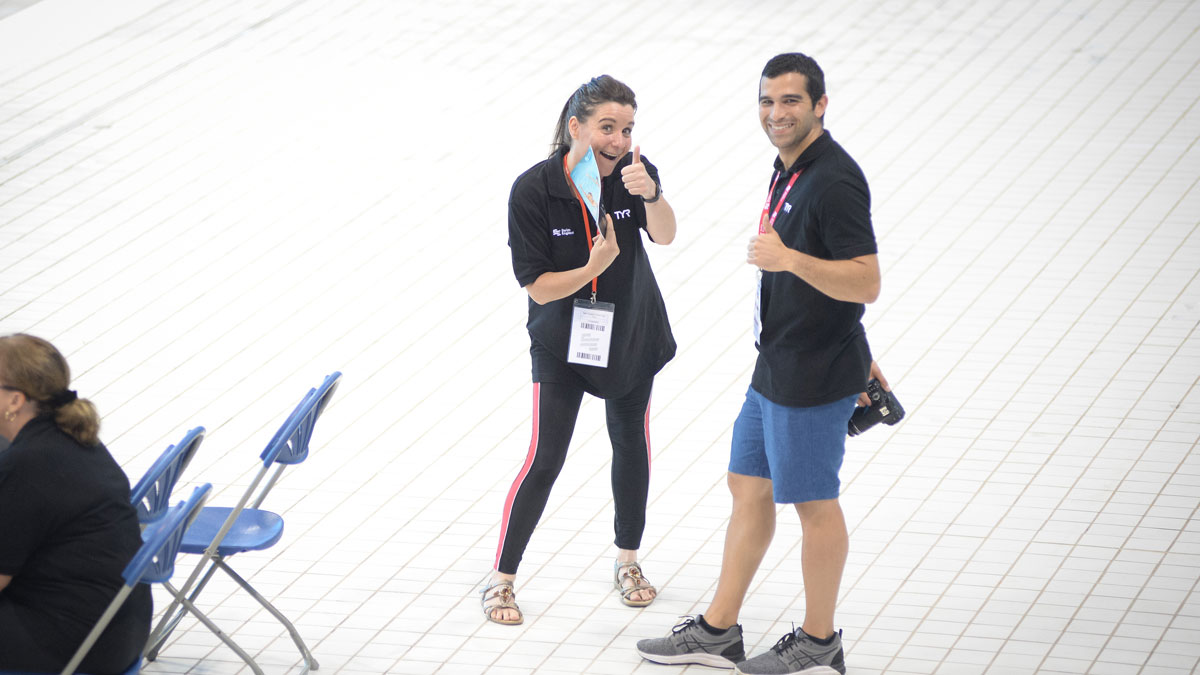 Volunteers
29 October 2019
Volunteers are the lifeblood of swimming. Without them there would be no sport, no national champions, no Olympic swimmers. But making a difference is not the only reason for giving up your time.
If you are interested in volunteering in London then please email us at enquiries@londonswimming.org. There are always ongoing opportunities to volunteer within clubs as well as with the region itself.
Opportunities include:
working in clubs
getting involved at London events both with Swim England London or one of our partners
getting involved with finance, marketing, website design
becoming involved in one of our committees such as the youth council
More information and details about club and event volunteering roles can be found on the Swim England Volunteering Hub.
We are also looking for non-technical officials to volunteer at our regional events.
Volunteering training in London
There are a number of volunteer roles that are all very important to the running of clubs and galas. Details of the following training courses will be announced on this site.
Team Manager Training
The ability to manage teams is a key part of many volunteer roles. Ensuring athletes arrive at and return from sporting activities unharmed is a big responsibility, and clubs like to make sure volunteers have all the necessary skills and knowledge to do it.
Young Aquatic Organiser Award
The YAOA is targeted at 14-18 year olds who are developing their leadership and coaching skills and who wish to become involved in the administration, teaching, coaching or general official duties of aquatic activity.
Young Aquatic Helper Certificate
The Helper Certificate has been designed for young people, between 12 and 17 years of age, who wish to actively assist on poolside in any aquatic environment, e.g. clubs, learn to swim schemes or leisure motivators.
Young Aquatic Leader Certificate
The Young Aquatic Leader Certificate (YALC) is a dynamic, skill building, sport specific leadership course aimed to develop young aquatic leaders and provide them with the knowledge to actively volunteer in an aquatic environment.
Sport England also offer a range of seminars that cover areas such as finances, management, people and marketing. For more information on these please visit the Sport England Club Matters website.