Project 56 complete and juniors excel ... swimming's top moments of a hectic 2019
December 28, 2019
As 2019 draws to a close, Grant Robins, Swim England Head of Talent Swimming, looks back on his top moments in the pool during the last 12 months.
When reflecting on a hectic swimming year, there can only be one place to start.
Top of the tree must be Adam Peaty completing Project 56 at the FINA World Championships.
It's been Adam's goal since the Rio 2016 Olympic Games and he became the first man ever to swim the 100m Breaststroke in under 57 seconds during his World Championships semi-final in Gwangju, South Korea.
His world-record time of 56.88 was 1.95 seconds faster than his nearest rival – and Loughborough National Centre team-mate – James Wilby.
It was a great result and he can now head to Tokyo with one mission – to try and become the first British male double Olympic swimming champion.
Also at the World Championships, it was fantastic to see Luke Greenbank come away with a podium finish.
After years of effort, tenacity and positive belief, Luke claimed a bronze medal in the Men's 200m Backstroke.
Luke is one of the nicest, most humble people you could meet and his steely determination is a great source of inspiration to all age group swimmers.
Freya continues her rise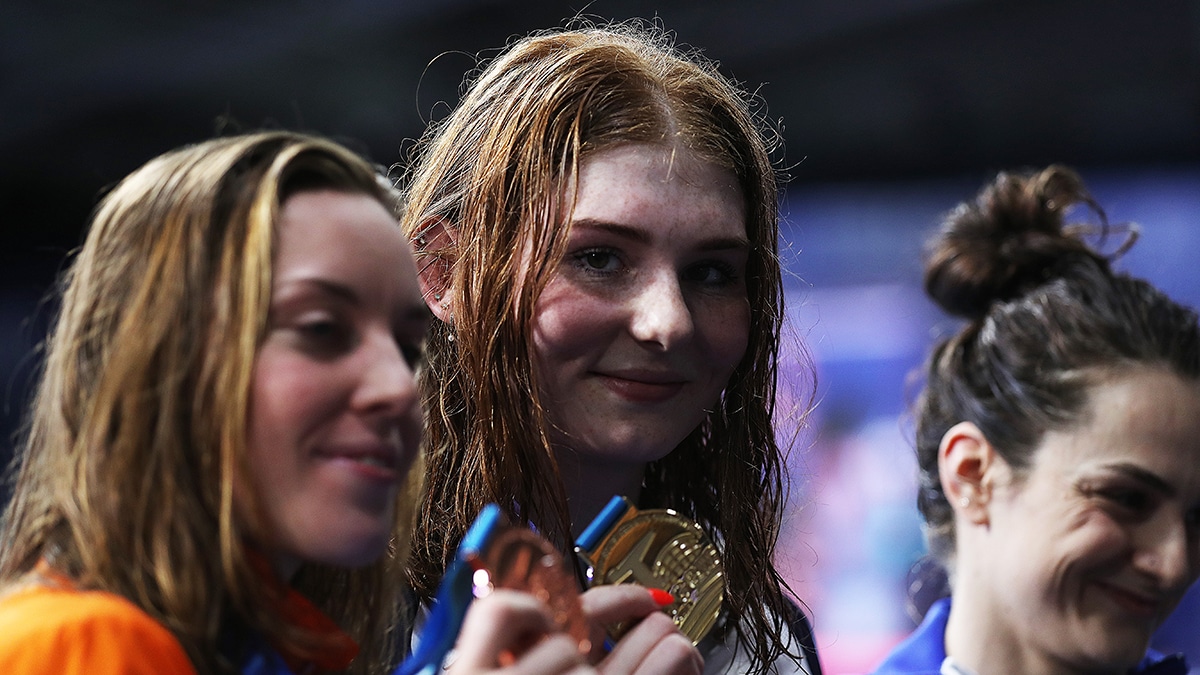 Freya Anderson's rise to swimming stardom continued in 2019, culminating in winning her first individual international gold medals at the European Short Course Swimming Championships in Glasgow.
After competing with distinction at the World Championships and winning a bronze as part of the 4x100m Mixed Medley Relay team, Freya claimed her first senior solo gold medals at the Europeans earlier this month.
Her performances against a quality field in the finals of both the 100m and 200m Freestyle races at the age of 18 were hugely impressive as she clocked two lifetime bests to top the podium.
If Freya can continue in that sort of form throughout 2020, she will be one to watch in Tokyo.
Juniors impress on international stage
It was encouraging to see our young swimmers shine in international competitions throughout 2019.
Kayla van der Merwe certainly had a year to remember, going from a new pathway swimmer in 2018 to making her senior British debut at the European Short Course Swimming Championships.
That was a deserved reward for her excellent displays in both the European and World Junior Championships.
Kayla won a gold in the 100m Breaststroke in the European Championships before setting three lifetime bests at the World Junior Championships, winning a silver in the 50m Breaststroke and bronze in the 100m race along the way.
She also picked up the Swim England National Award for Swimming Talent Athlete of the Year.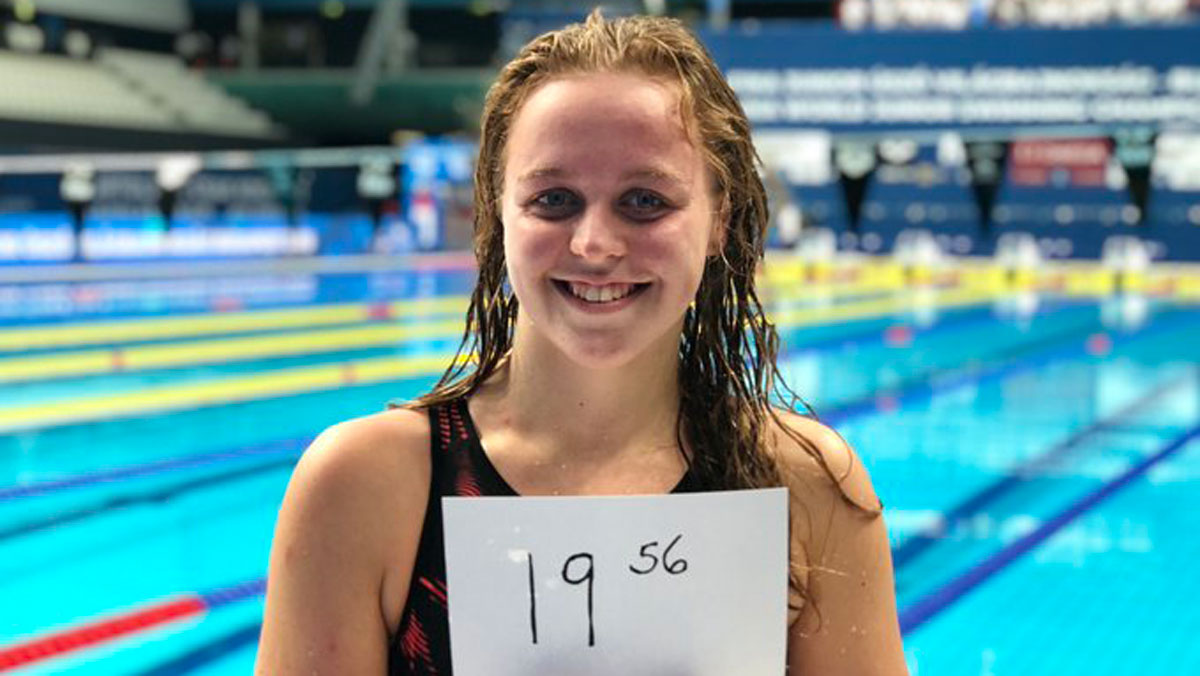 Michaela Glenister also showed no fear at the World Junior Swimming Championships in Budapest.
She won a bronze medal in the 400m Individual Medley and with a classy swim that saw her knock eight seconds off her personal best.
Michaela certainly took her chance and set three other lifetime bests during the championships.
Youngsters excel
A number of outstanding future prospects also excelled throughout the year.
Edward Mildred and Jacob Whittle won gold and silver at the European Youth Olympic Festival, while Jacob also finished the year with world junior records under his belt.
Chloe Golding ended 2019 as the British number one in the 200m Backstroke and also gained international honours and medals at the World University games, winning for Manchester Metropolitan University and the Manchester Swim England Performance Centre.
And Honey Osrin started the year with a medal in the 200m Backstroke at the Nice International as part of the Swim England junior squad before continuing her good form throughout the summer and gaining medals at the European Junior Championships.
The future certainly looks encouraging.
Thank you
Finally, I'd just like to say a huge thank you to all the coaches, staff, parents and swimmers on the Swim England extended swimming performance pathway.
Your enthusiasm, support, eagerness to adapt and all-around positiveness is awesome to be part of.
See you poolside in 2020 for what promises to be a thrilling year!