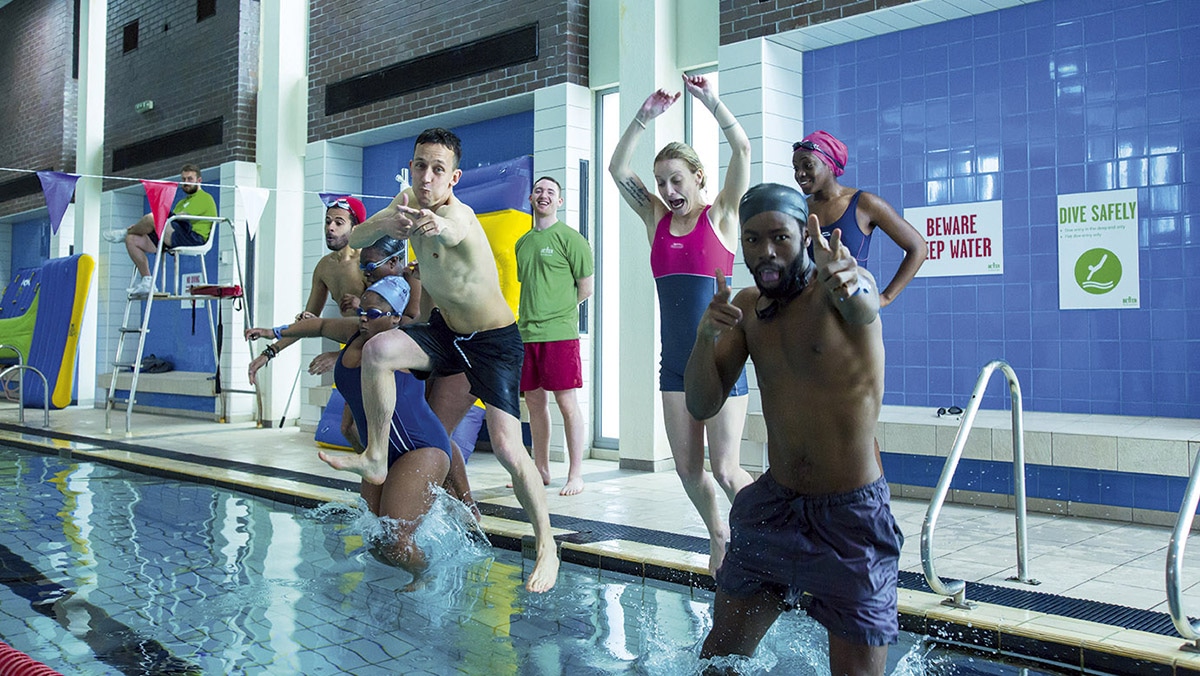 Swim England, British Swimming awarded Advanced level of Equality Standard
20 November 2018
The national swimming governing bodies of Swim England and British Swimming have been recognised for their commitment to equality, diversity and inclusion.
Awarded by the five sports councils (Sport England, UK Sport, Sport Wales, Sport Scotland and Sport Northern Ireland), through the Sports Council Equality Group, the Advanced Equality Standard for Sport is a nationally recognised award. 
It is awarded to sporting organisations that have demonstrated significant progress towards diversity across their staff, board, members, coaches and participants, maintained an inclusive approach throughout the organisations' functions, policies and procedures as well as developing initiatives to address each protected characteristic.
Swim England and British Swimming are two of the first national governing bodies to achieve the Advanced Level.
The joint application and achievement reaffirms the commitment of the two governing bodies to creating a joined-up pathway between grassroots, club and elite levels.
Jane Nickerson, Swim England CEO, said: "I am a passionate believer that everyone should be treated equally and with respect. This process has helped to highlight the progress we have made. It has also shown what more we should be doing to ensure our board, committees, staff and club members accurately reflect those with whom we are working to support and engage in our sports."
Very proud of accomplishment
Jack Buckner, British Swimming CEO, said: "We are very proud of this accomplishment. British Swimming and Swim England work very closely to provide the best possible journey for our athletes and coaches and this award shows we are moving in the right direction. That means ensuring we have the best possible workforce to represent everyone involved in our sport.
Swim England and British Swimming continue to promote best practice and evaluate progress at all levels, with inclusion placed at the forefront of decision making and leadership.
A report detailing Swim England and British Swimming's success said: "The journey that both organisations have been on since achieving the Intermediate Level of the Equality Standard should not be underestimated. 
"There have been changes in governance, leadership and restructures, as well as a move away from engaging consultancy support in relation to equality, diversity and inclusion. These changes have led to greater engagement across, and at all levels within the organisations and equality, diversity and inclusion being better embedded in strategies and implementation plans. 
"Swim England, through their insight led approach and engagement with public health have delivered some really innovative work that is truly sector leading. They have also demonstrated the power of partnership working when it comes to engaging new audiences and understanding the perceptions and challenges some communities have when it comes to swimming. 
"British Swimming is becoming more confident in this space and has really tried to get to grips with how, as an organisation with a remit for performance sport, equality, diversity and inclusion is relevant to programme delivery and to understand and explore the positive impact of inclusive culture on performance. 
"Swim England and British Swimming  have presented an excellent submission and are to be commended for their work on equality as well as their efforts to mainstream equality."
Embedding equality throughout organisations
Liz Nicholl, UK Sport's CEO, said: "Congratulations to Swim England and British Swimming on achieving the Advanced level of the Equality Standard for Sport.
"In doing so they have demonstrated a commitment to embedding equality throughout the organisations. We will continue to strive to reach this impressive standard ourselves and support all UK Sport funded partners, including every Olympic and Paralympic sport, to do the same."
Catherine Hughes, Sport England's head of equality and diversity, said: "Sport England is delighted that Swim England and British Swimming have achieved the Advanced level of the Equality Standard for Sport.
"This achievement demonstrates the commitment to equality, diversity and inclusion that Swim England and British Swimming have made over the last few years and we wish both organisations further success as they continue work in this area."
The Advanced award is assessed annually and plans are in place to ensure everything the governing bodies do is documented, shared and collected as a register so it can easily be reviewed in 2019.