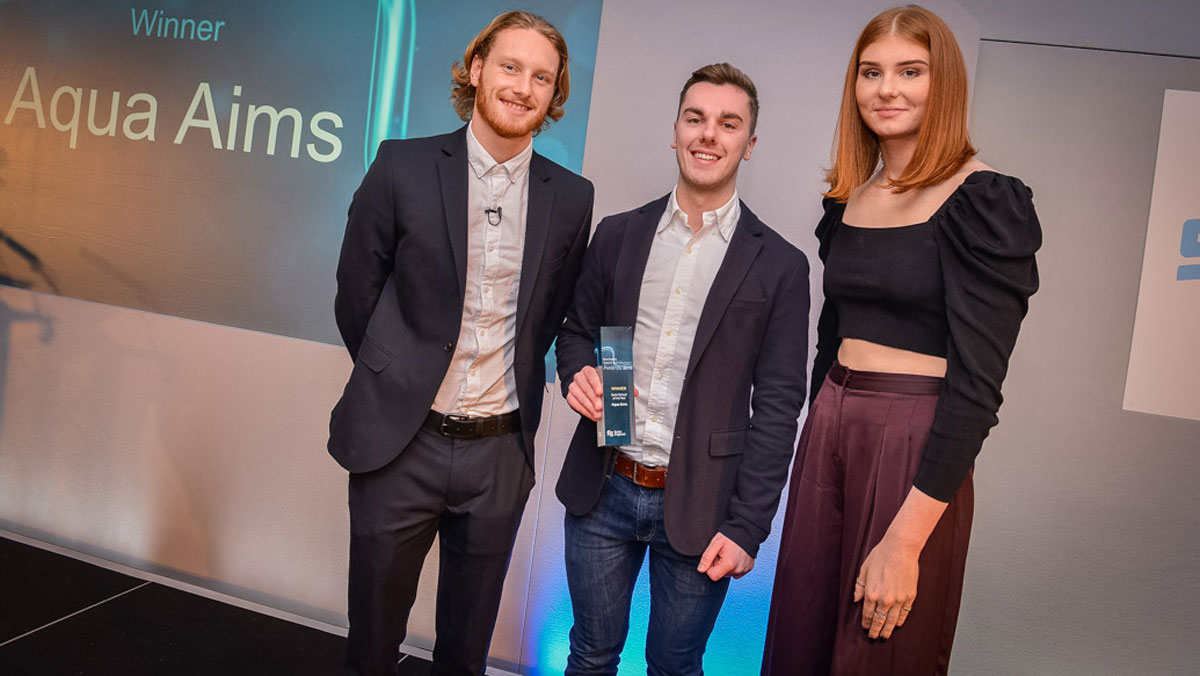 Aqua Aims goes from one teacher to Swim School of the Year in six years
18 November 2019
Six years after being formed with just one swimming teacher, Aqua Aims has been named the Swim England Swim School of the Year for 2019.
Brad Fowler and his mother, Carol, started the private swim school in 2013, driven by a desire to provide a more personalised learning experience for the people of Basildon.
After an emotional celebration with his family, Brad said: "When I was first qualified to become a swimming teacher, I worked for a number of leisure centres who had large class sizes.
"I wanted to be able to offer classes which were smaller so I could feel like I'm actually teaching the children something each week.
"I hired the local senior school pool for four hours on a Sunday afternoon and it just got bigger and bigger from there.
"We've got small class sizes and we're open to the whole community.
"[The award] means a lot, we all worked really hard for it. We're always striving for new ideas."
Aiming high
Aqua Aims now employs 12 swimming teachers and their rapid growth paved the way for an investment into a new £1.6 million swimming pool.
They partnered with the Lee Chapel Primary School in Basildon to build the new facility, which has helped them add a range of new programmes.
The school now offers transition classes for parents and their babies or children, while also hosting a dedicated support class for parents and their children with Special Educational Needs (SEN).
The school received an Autism Friendly award from the National Autism Society and achieved Learn to Swim accreditation in 2019.
Glover's Swim School won the runner-up award, earning particular praise for the high quality of their swimming teachers.
The Lancashire-based school focuses on each child's individual strengths, an approach which has helped many young swimmers thrive in the water.